4
Dec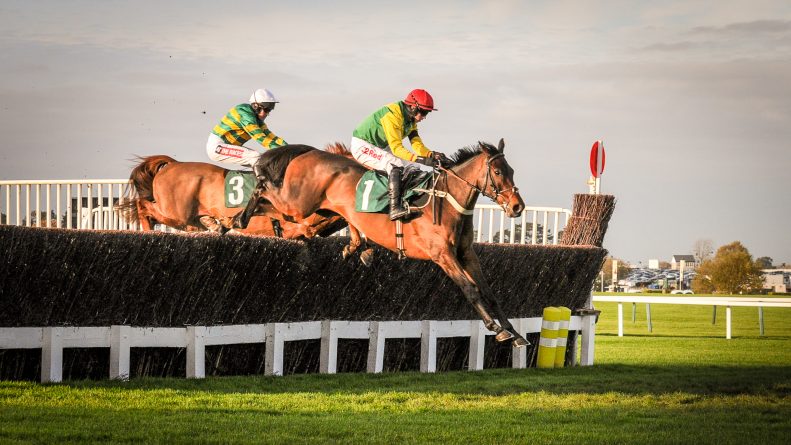 What we learned from the weekend: 30th November – 2nd December…
>
So, how do you rate that Ladbrokes Trophy?
10yo Sizing Tennessee creams the field by ten lengths…
A 10yo on a career high mark having his 14th Chase start…
The first horse aged older than nine to win the race since Diamond Edge in 1981…
Only the third horse aged older than nine since Mandarin won the race in 1961…
To be fair to the horse the age stat was the only angle he failed on the 11 trends I set out for the race, but even given that I do think him winning the race probably just brings the level of the renewal down a notch or two, even Colin Tizzard seemed a shade perplexed that the horse had won the race.
Mind you he is a horse that has given me plenty of headaches, he's not the easiest to work out, for all the rain had certainly turned the ground very much in his favour.
In all honesty I wouldn't put it past the horse pulling another 'surprise' out of the hat somewhere else down the line, he's just that kind of bugger. Kinda love him though, for all my money was nowhere near being on him!!
The Ladbrokes Trophy was just one of a number of intriguing contests taking place at the weekend, all giving me plenty food for thought in the latest edition of…
What we learned from the weekend: 30th November – 2nd of December…
1. LA BAGUE AU ROI continued her winter warming ways in impressive fashion…
Oh, when the weather outside is frightful
But La Bague Au Roi is delightful 
The Warren Greatrex mare just loves the winter time, it's a fact.
Her 7L victory in the Berkshire Novices' Chase at Newbury kept up her 100% chase strike-rate (2 from 2) but more than that, it kept up her unbeaten record in the October to January window, where the mare now holds a form line of…
1-1-1-1-1-1-1-1-1-1 
10 wins from 10 starts!
What a girl.
She also loves to 'bully' small fields as she's now 8 from 8 in fields of 8 or less and 11 from 12 in fields of 11 or less.
So far over fences she has been exemplary, jumping beautifully and never really looking like being beaten at any stage.
Things will, however, become tougher for her as the season progresses.
Once she steps outside of her favourite months her form 'dips' to 2 wins from 7.
Her three tries at G1 level have returned a form line of 6-7-7, beaten comfortably enough on all three attempts.
On undulating/very undulating tracks she is 7-7-7 (compared to 12/14 on flat or slightly undulating tracks).
It has to be said, however, those three 'weak' areas on her CV do all match up, her G1 races have all come on very undulating tracks in the spring. Indeed if you pull in all five of her defeats then you'll find they've come under at least one, usually more, of the following; in the spring, a large field, an undulating track.
To test if she's really a Grade 1 girl (and I absolutely think she is) then a winter G1 on a flatter track with a small-ish field to attack wouldn't be a bad idea.
The Kauto Star Chase on Boxing Day at Kempton springs to mind. The last 20 renewals have all been contested by 10 or less runners, 17 of the last 20 have been contested by 7 or less runners. It's a Grade 1 on a flat track in the midst of winter and likely to have a single figure field, it looks ripe for the girl to carry on her Winter Warming ways…
After that who knows? The 2019 King George maybe…
Expect the Winter Warmer queen to continue strutting her stuff over the next couple of months…
**Half-season special offer!! Join NTF today for only £99
.
2. SAMCRO took another false step on his road to the Champion Hurdle…
Samcro, Samcro, Samcro… what's going on with you?
I'll be 100% honest, I don't get the Champion Hurdle thing with the horse.
When I was watching him demolish his opposition in the novice ranks last season I thought he was just having a bit of fun before embarking upon a chasing career. I thought maybe, just maybe, we were looking at a Denman type character. Now, however, I fear we are looking at a Dunguib type character. And that's absolutely no offence to Dunguib or his connections, but if we're all being totally honest Dunguib never really fulfilled the novice promised he showed. Sure he had his issues but his career trajectory did end up as a talent unfulfilled in my eyes.
The bare facts with Samcro are that he's been beaten all 3 starts out of novice company.
Sure, there may be excuses for all three defeats…
Fell
Wasn't fully fit
Race didn't play to his strengths
…but when the excuses start piling up you have to start questioning things.
The two obvious question for Samcro are…
Was he ever really as good as he looked?
Should they have gone chasing with him instead of exploring the Champion Hurdle route?
Both questions are far from easy to answer.
The first of those the jury is still out to a certain extent but I'd fall on the side of yes, he was and probably still is as good as he looked in those novice races.
On the second question I'm also a yes, they should have gone straight over fences with him. I'm a big believer that keeping a horse over hurdles for too long can harm it's potential over fences, the horse becomes too steeped in it's hurdling technique and struggles to transfer and modify that technique to the larger obstacles. (I've loosely covered that in the past, most recently on this post here).
Now, however, I feel they are kinda stuck in no-mans-land with the horse.
They've started down a route that looks like he may fall short in (Champion Hurdle) but it's probably a bit of an awkward time (mid-late December by the time he's ready for another run) to switch to chasing.
If they wait until next season to go chasing, however, he will be a 7yo going on 8. Assuming they take a standard novice season he will then be an 8yo going on 9 for his second season chasing and that puts him in the older age bracket for the championship races come festival time (2021 festival). If they take the Gold Cup route then that essentially gives him one decent crack at the race (very hard for horses aged 10yo+ to win the race, which he would be by his 3rd season chasing).
The fear for me is that this is a wasted season for him.
Getting back to the here and now it's worth noting that the last 8 Champion Hurdle winners had won at least 1 of their first 2 starts in their Champion Hurdle season, in fact 7 of the 8 had won both of their first 2 starts.
Only 1 of the last 12 Champion Hurdlers had failed to win on 1 of their first 2 starts of the season.
Samcro, as we all know, has been beaten on both of his first 2 starts of the season…
Is Samcro Denman or Dunguib?
.
3. The David Pipe yard continues to mis-fire…
David Pipe's runners quite simply have not engaged first gear yet.
Not even close in fact.
The only had the one runner over the weekend and that was MR BIG SHOT in the John Francome Novices' Chase at Newbury.
The 7yo was relatively well supported in that race for some reason but he never got competitive and was comfortably dismissed in the home-straight.
That was the 20th defeat in a row for team Pipe. Hardly a stunningly dismal set of figures but if you expand those stats further (and taking into account his 3 runners at Plumpton on Monday, where he did have a winner) you get the following…
Last 30 days – 4/48 | 8% S/R – 16% below expectation
Last 75 days – 6/86 | 7% S/R – 32% below expectation
Things are just not clicking at Pond House just now…
I'm actually wondering if lack of quality is a major part of the problem for Pipe.
Look at his stats in Class 1 races for the last 730 days…
3/73 | 4% S/R – 38% below expectation
For a stable of such stature that's poor, very poor.
Until there is an improvement in those figures I'd need very strong trends/stats/conditions to be backing a Pipe horse at the minute.
They will come back to form, that I'm sure of, he's too good a trainer to continue churning out such below par stats, but for now I'd tread carefully…
Pipe is far from smoking hot at the minute…
Racing To Profit…
Hopefully plenty of you managed to grab the free guide my pal Josh Wright was giving away last week?
He's opening the doors to his main service today, it's a site I highly recommend, check out what he has to offer on the following link…
Cheers – Ben (NTF)
Stats sourced from the excellent Proform Professional database

5 responses to "What we learned from the weekend: 30th November – 2nd December…"