NTF 2021 Summer Service: Doors Now OPEN…
If you are the type of punter that loves trends, lives for angles and gets excited about following horses that the wider racing population are foolishly ignoring, but simply don't have the time to do all the hard graft yourself, then NTF is the service for you!
.
.
The main benefits of being a full NTF member include…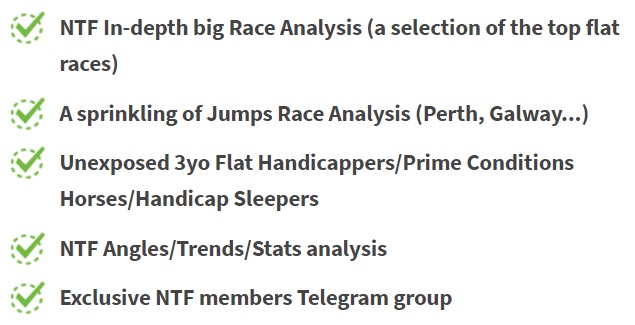 .
.
Doors to the NTF 2021/22 National Hunt Service will open in October…
>
Join the FREE NTF list to make sure you are kept informed of all the important dates, news and updates…
.
Any question please feel free to contact me at the following email address…
info@narrowingthefield.co.uk
Cheers – Ben (NTF)