27
Nov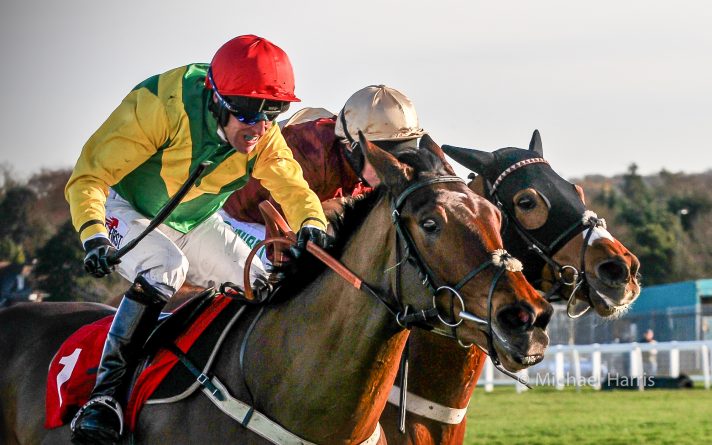 What we learned from the weekend: 23rd, 24th & 25th November…
.
It may have only been five runners but that was yet another Betfair Chase that provided us with more questions than answers?!
Has Bristol De Mai improved for that wind-op, enough to become a proper Gold Cup player, or does he just simply love jumping those Haydock fences?
Is everything geared towards Native River winning a second Gold Cup this season or is he there for the taking?
Is there still a fire burning inside Thistlecrack and does he really still have a Grade 1 within him?
Does Clan Des Obeaux really have the class to compete with the best staying chasers?
What happened to Might Bite? Was it an early season blip or did last seasons exertions 'leave a mark'?
It's always a fascinating race to pick apart and I take a small dive into it below, in the latest edition of…
What we learned from the weekend: 23rd, 24th & 25th November…
1. Politologue warmed up for a tilt at the King George with a gutsy Ascot victory… 
The softening ground at Ascot on Saturday made conditions perfect for Paul Nicholls Grade 1 winning grey, who fended off the somewhat rejuvenated Charbel by a comfortable enough 0.5L, landing his sixth Graded contest in the process.
That win in the 1965 Christy Chase improved his record under his prime conditions – 8 runners or less | Good to Soft or softer – to the following…
112111121121 (9/12, 1p – all 9 career wins)
He's pretty damn tough to beat when those very simple conditions are met.
His next target, however, will see him step into the unknown, with a first try at 3 miles firmly on his agenda in the King George VI Chase at Kempton on Boxing Day.
And it's the fact he'll be trying the 3 mile trip for the first time that has me a shade concerned about his chances…
The last 21 winners of the King George had all previously run over 3m+ trips before winning the race
Those horses that were trying the trip for the first time are 0/30 (in the same time-frame).
Now in a 21 year period that doesn't seem like a big deal, however, here are some of the horses that are included within that 0/30 figure…
Fox Norton, Vautour, Champagne Fever, Captain Chris, Al Ferof, Master Minded, Riverside Theatre, Voy Por Ustedes, Azertyuiop, Flagship Uberalles…
All came up short in the King George when trying a 3 mile trip for the first time.
Furthermore Best Mate, Cue Card and Edredon Bleu all failed to win the race on their first try, which was also happened to be their first start over a 3 mile trip.
It's not really been a race to initially test your 3m stamina limitations, it has found out plenty of top-class animals.
You should never be writing off any horse's chances based off the back of one stat/trend, however, it should at the very least be a concern, the race is a significantly tougher 3 mile test than it's ever given credit for.
Can Politologue succeed where others have failed?
.
2. Nicky Henderson's top players seem to be misfiring… 
…and I don't just mean Might Bite.
I don't for a second think team Henderson are 'out of form' but so far this season his runners in Class 1 races are…
2/18 | 11% S/R | -£12.88 LSP – W&P 5/18 | 28% S/R
63% below expectation
Verdana Blue being the only winner in those stats.
It's hardly damming figures at all but if you extend the stats to Class 1 & Class 2 contests you get…
7/45 | 15.5% S/R |-£21.59 LSP – W&P 16/45 | 35.5% S/R
35% below expectation
Not a huge improvement there and it just has me questioning his squad in the better races…
If you compare them to his runners at Class 3 level and below, which are…
34/139 | 39% S/R | +£25.97 LSP – W&P 82/139 | 59% S/R
7% above expectation
…it does just go to heighten my thinking that there may just be a question mark over those at the higher end of the class scale from team Hendo.
May be something in it, may not be anything it, it's not easy to say for sure, but the stats do make me questions things a little…
Are the top players from team Hendo just a step behind at present?
.
3. Thistlecrack hinted there is still a spark within him… 
…but where to go with that spark?
I've heard/read numerous suggestions about where he should now be targeted off the back of his Betfair Chase third…
Stay chasing and aim down the King George/Gold Cup route…
Stay chasing and prep him for the Grand National…
Switch codes, go back hurdling and aim for the Stayers Hurdle…
I have to say I'm not a fan of the hurdling option, I thought his jumping was fine enough over the stiff(er than recent) Haydock fences, and going back to the smaller obstacles really shouldn't be a consideration.
Any horse can be forgiven an 'average' jumping display from last Saturday's Haydock action, they were likely to be the toughest fences any horse will have to jump this season, and although Thistlecrack may not have been pinpoint at all of them he still did enough to come home a strong finishing third and looking like he still had a bit left in the tank.
You also have to take into consideration the mark he ran to…
The Racing Post gave him an RPR figure of 172 for the run, the fourth best figure he's recorded in his career and only 2lbs below his peak chase figures (recorded when he won the King George and then finished a head second behind Many Clouds in the Cotswold Chase).
Proform handed him a speed figure of 85, the fifth best speed figure he's ever recorded on their scale and second best chase figured he's recorded (best chase speed figure Proform gave him was 88 for that Cotswold Chase 2nd).
With those figures in mind it would surely be a huge waste to go back hurdling?
The Grand National route I also wouldn't be convinced by. His chasing technique doesn't scream 'National winner in waiting' and he's actually a little low on overall chasing experience for something like the National, with the last 20 winners of the race having 10 or more Chase starts on their CV and 19 of the last 20 having 3+ Handicap Chase starts on their CV. The National would look like a 'risk' for a horse like Thistlecrack.
For me I think it's simple; just keep sending him to the Grade 1 Chasing parties.
I would be shocked should he win a Gold Cup now but you can definitely see him running well, again, in a King George and a race like the Betway Bowl at Aintree in the spring could certain be within his grasp.
There is a fire still there with the 10yo, let's hope it's not wasted…
Keep the Thistle chasing, he deserves a crack at the big pots…
[Free Jumps Report] Trainer pointers for ALL UK Tracks
I'm sure plenty of you reading this will have already received a few emails pointing you towards this superb free guide but if not it's well worth taking advantage of.
The guide is from a good pal of mine Josh Wright, who runs the Racing To Profit website.
If you enjoy your trainer stats, and if you are reading my stuff then I'm sure that does apply to plenty of you, then Josh's free guide really is something you should be looking to get your hands on.
You can grab your own copy on the following link…
As far as free racing guides go it's right up there…
Cheers – Ben (NTF)
10 responses to "What we learned from the weekend: 23rd, 24th & 25th November…"