3
Nov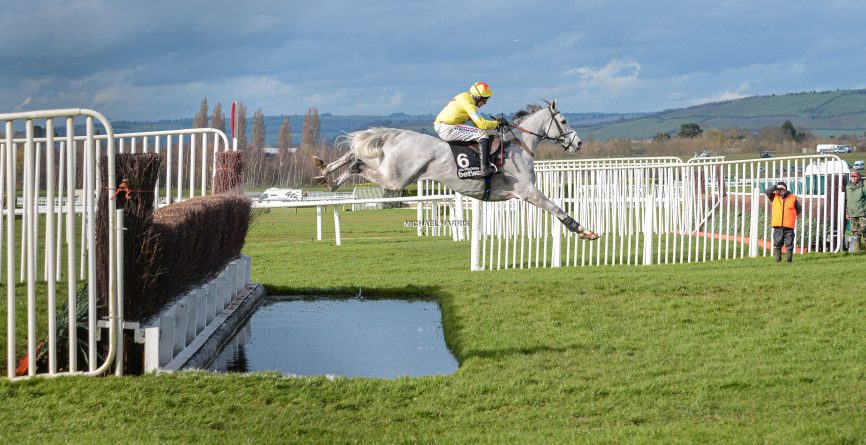 What we learned from the weekend: 30th & 31st October & 1st November…
What we learned from the weekend?
That despite the country about to plunge into lockdown part II, racing will be spared due to its status as an 'elite sport'.
Phew!
I reckon us National Hunt junkies would have gone seriously loopy if they had robbed us of the wet and wild ride we have all just strapped ourselves into!!
We've been spared, for now, let's hope it lasts…🤞
But enough on the lockdown front, let's look back to look forward with the next installment of 'What We Learned From The Weekend', which very much has an Irish theme this week ☘…
What we learned from the weekend: 30th & 31st October & 1st November…
,
1. BATTLEOVERDOYEN enhanced his unblemished record in the winter months…
…and boy did he do it in style!
Sent off 9/2 third fav behind Easy Game and stablemate Samcro in the Grade 2 Chase at Down Royal on Saturday, the 7yo waltzed his way to an extremely comfortable 6L victory and in doing so fired in an easy career best on the figures.
Visually he looked a more complete animal with another summer on his back and when jockey Mark Walsh pressed the button 3-out the reply was instant, the race being won right there and then.
The win improved his record in the October to January period to…
1111111 (7/7 – all 7 of his career wins)
…his dominance in these months already being highlighted by myself in the NTF Winter Warmers post last month.
I'd expect him to be a force in the coming months but it's what happens when we reach past January that is the worry, with his form outwith the October to January period reading…
FP4 (0/3)
Now clearly that is a skinny set of runs to be holding against the Doyen gelding and he could well be a different horse this year, he may well hold his form longer into the season, something we'll hopefully find out when spring 2021 rolls around. For now I'm wary rather than running scared.
What we do know, however, is that he loves these winter months and hopefully he'll manage to add another G1 to the two he's already got tucked away in the bank, on Saturday's evidence he certainly looks up to that task.
Keep BOD firmly in mind over the coming weeks and months…
2. CHRIS'S DREAM is starting to look more of a G1 player…
Henry De Bromhead's 8yo chaser is a horse I've always liked but prior to his run in the Ladbroke Champion Chase on Saturday I did have my concerns over whether or not he was a fully fledged Grade 1 player.
His form in Grade 1's before his run at Down Royal read…
95P0
…a form line you can now add a very close 2 to the end of.
His neck defeat to the (very) race fit The Storyteller (Saturday was his SIXTH start since the end of July 😲) should read well as the season progresses and I'd be less concerned about his ability to be a force at the top level now.
He's another horse that loves the winter months and he'll be bang ready to fire with Saturday's run under his belt.
Check out his monthly splits…
Nov-Feb form = 21112111 (6/8)
March-Oct form = 90005P62 (0/8)
…and he's another that needs to be high in our minds over the coming weeks and months.
Chris's Dream should be at his peak over the winter months…

Doors to NTF 2020/21 service closing shortly…
If you want to be part of the full NTF service for the 2020/21 season then this will be your last chance for a while.
With the National Hunt game now in absolute full swing I quite simply need to concentrate as much of my attention on the analysis side of things as I possibly can.
With that in mind I'll be shutting the doors shortly.
To make sure you don't miss your slot on the service head along to the following page…
I'll level with you now… if you want a quick fix and the promise of untold riches and early retirement…then NTF will definitely NOT be the service for you.
If, however, you like a bit more from your racing service, a serious amount of analysis, thoughts, stats, trends, angles and pointers that you can chew over in your own time, then NTF is exactly what you're after…
I look forward to seeing you in the NTF members area as I continue to slice through the major races using my tried and tested Race Trends analysis.

3. Willie Mullins doesn't mess about when he only has one runner on a day…
…especially when that horse starts as fav/joint-fav.
It may seem an obvious statement to be making but the facts are that you can churn out profits from the angle and these types fire above market expectation.
Here's the angle…
Willie Mullins | National Hunt/Flat Turf | ONLY runner on the day | Fav or joint Fav
107/208 | 51% S/R | +£56.66 BFLSP – W&P 146/208 | 70% S/R
12% above expectation
Won't make you rich but it will certainly add a nice little boost to your bottom line, especially when included amongst other similar types of angles.
The last six qualifiers on the angle have finished…1-1-4-1-1-1…one of that form line being GREAT WHITE SHARK in the Cesarewitch.
The latest 'qualifier' on the angle came at Cork on Sunday in the shape of 5yo mare BROOKLYNN GLORY, who absolutely sauntered to victory in the Mares Flat Race (Irish Bumper) by an exceptionally easy 17L, over a horse who had won it's previous race by 10L and who the Mullins mare was giving 7lbs too!
Brooklynn Glory is clearly going to prove some way ahead of the opposition she was facing on Sunday but nevertheless her manner of victory was something to behold. The fact Patrick Mullins said he was 'disappointed' by her 4.5L victory on racecourse debut in September tells us exactly how highly she is rated at the Mullins yard.
If you've not yet seen the race make sure you grab a reply when you've some downtime, the mare looks good, VERY good!
And remember to keep a look out for the Mullins solo daily flyers, they are striking at over 50%, which can't be bad 🤨
Mullins solo flying favs shouldn't be ignored… 
Ben (NTF)
4 responses to "What we learned from the weekend: 30th & 31st October & 1st November…"