18
Oct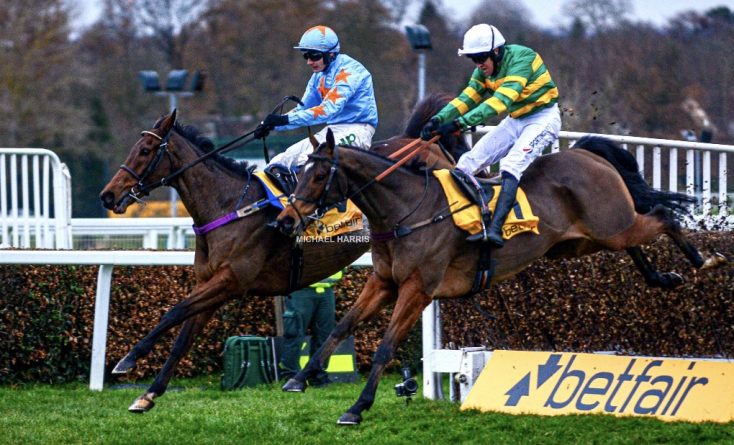 Six Winter Warmers to keep you off the National Hunt cold list…
NTF Winter Warmers (WW) time…
This will be the third year in a row I've pulled together this type of post, with the previous two years producing a varying degree of performance levels…
Year one was outstanding, returning +£41.83 profit to level stakes (BFSP), the star of that list undoubtedly being the super-mare that is LA BAGUE AU ROI. BUCKHORN TIMOTHY also, however, deserves a mention for his winter profit pulling power that year as well (1 run – 1win – BFSP 20.03).
Last year…well…that wasn't quite as smooth…
BARON ALCO, BAGS GROOVE & STRONG RESEMBLANCE never even made it to the track during the winter (or anytime during the season for two of them), so that was the six down to three right there…
SCEAU ROYAL showed up twice BUT both runs were not under his Prime Conditions, so he was always going to struggle.
GETABIRD, well I can't fault him, he showed up once and won once…unfortunately he was 8/15 fav…but that's hardly his fault…
Which left the sixth member of the Winter Warmers squad…TOP VILLE BEN. He rocked up four-times during the Winter Warmers period, two of those runs being under his highlighted Prime Conditions, resulting in a close 3rd in the Rehearsal Chase at Newcastle and a runaway success in the Rowland Meyrick Chase at Wetherby on Boxing Day, where he started as 3/1 fav. Fair play to him, the weight of the 2019/20 Winter Warmers list was essentially upon him but he didn't falter, Top bombing Ben (the horse, not me!!).
Hopefully this years sextet will give out a bit more action that last years bunch!
As a reminder of what the 'Winter Warmers' list is all about…
It concentrates on monthly patterns for individual horses and focuses on those types that excel in the November to January period, a period I personally see as the deep-mid-winter months.
As always I've tried to dip under the obvious crop of horses, you don't really need me telling you the Altior's, Bristol De Mai's and Buveur D'Air's of this world thrive during the deep mid-winter!
Check out the following six NTF 'Winter Warmers'…
---
---
VINNDICATION (K Bailey)
Nov – Jan form: 1-1-1-1-1-1 (6/6 – 1/4 in other months)
Is this the season VINNDICATION takes a seat at the top table and proves himself to be 'more than just a handicapper'? And let's be honest, he is almost certainly more than that.
His fourth-placed finish in the Ultima Handicap at the Cheltenham Festival off a mark of OR 159 and off a break of 129 days (AND having missed some intended racecourse gallops) tells us all we need to know about the 7yo; he's good, he's VERY good.
But he does now need to prove it, and with an unbeaten 6 from 6 record in the November to January period the Winter Warmers time looks a great time for him to pick off a graded race and put himself firmly in the 2021 Gold Cup picture, be that a Charlie Hall (OK, that is on the 31st of October this year but it's almost in the WW period!), a Betfair Chase or even a King George.
The Charlie Hall looks the likely starting point for him although I did read they may start back in the Sodexo Handicap at Ascot they won with him last year. That, however, will be a monumental task off OR 161 (his current mark), with horses running in the race off OR 152+ returning 0/21 and horses carrying 11-04+ returning 1/41. 
Very much time to step him out of Handicaps and let us see exactly what he's got to offer…
Look out for him under the following…
3m+ Non-Handicap Chases
.
I'M TO BLAME (K Dalgleish)
Nov – Jan form: 1-1-2-3-2-1-1-1 (5/8 – 1/4 in other months)
So far this 7yo has proven an extremely consistent performer for Keith Dalgleish, winning six of his 12 starts and yet to finish outside of the three on the other six.
He showed up well on his three chase starts last term, finishing second on his first two chases and then winning the third at Musselburgh in January. 
It's the first of those runs that is perhaps the most interesting, where he finished a 1.5L second behind Two For Gold, giving that one 3lbs. Two For Gold is now rated OR 146, some 9lbs ahead of I'm To Blame, suggesting Keith Dalgleish's chaser starts this season on a very attractive mark (OR 137).
He relishes the winter months and it would be no surprise to see him take advantage of his mark during the WW months.
Look out for him under the following…
2m4f+ Handicap Chases
.
CORNERSTONE LAD (M Hammond)
Nov – Jan form: 1-1-1-3-2-1-1-3 (5/8 – 1/7 in other months – NH starts only)
The Delegator gelding sprung to prominence when lowering the colours of Buveur D'Air in the Fighting Fifth at Newcastle last November. He backed that up with a fine third in the Champion Hurdle Trial at Haydock in January, coming out best at the weights once the dust had settled.
He couldn't make an impact in the Champion Hurdle in March, running flat and eventually finishing pulled-up, but that shouldn't detract from what had been an a career best season for the 6yo.
He's had a wind-op over the summer and has also been given a pipe-opener on the flat and he'll be primed to fire during a period of the year where he excels.
At present connections are undecided whether they go chasing this season or head back for another crack at the Fighting Fifth Hurdle. Personally I'd prefer them to stay hurdling but I have no doubt he'd be able to pick off a couple of Northern Novice Chases if heading over the larger obstacles.
Look out for him under the following…
Relatively flexible at the shorter trips but possibly at best off a break of 30 days or less (11132211 off that sort of break under NH rules)
---
---
NTF 'Best of' Angles – Taster copy Coming soon…
---
---
YOUNG BULL (H Whittington)
Nov – Jan form: 1-1-1-1 (4/4 – 0/5 in other months)
Won 3 of his 5 starts over hurdles last season and has already been out over fences this term, finishing third at Uttoxeter on the 16th of October in what could prove to be a hot Novice Handicap Chase. 
He's a horse that does just need that first run off a break…
DSLR 60 or less = 1111 (4/4)
DSLR 61+ = 52333 (0/5)
…so he'll have come on for that spin at Uttoxeter and be primed to fire over the next three months.
Look out for him under the following…
Novice Chases/Handicap Chases | DSLR 60 or less | Soft or Heavy
.
TRUCKERS HIGHWAY (J Groucott)
Nov – Jan form: 6-P-5-2-1-1-P-5-3-F-4-1-4-P-1-3-1-1-1-F-6-F-6-0 (7/24 – 2/19 in other months)
He may be getting on in years now – he's an 11yo going on 12 – but he can still do a job when he gets his conditions and he's managed to gain at least one victory a season in each of the last five.
He's no superstar but he is extremely reliable in his own grade, especially in the November – January period, and I'd have Prime Conditions for him as…
Nov – Jan | OR 116 or less | Handicap Chase | C4 level or below (6k or less to winner) | 12 or less runners
…where he is…
111111F (6/7)
He starts this season on a winning mark and he should continue to run to form when conditions are in his favour.
Look out for him under the following…
Prime Conditions as above
.
BATTLEOVERDOYEN (G Elliott)
Nov – Jan form: 1-1-1-1-1 (5/5 – 1/4 in other months)
After a fine start to his Novice Chase campaign last term, with three wins from three including a G1 & G2, things unravelled for him on his final two starts, with a fall in the Flogas Novice Chase and then a 24L 4th in the RSA at the Cheltenham Festival.
It was a similar situation for him in his Novice Hurdle campaign in the 2018/19 season, winning his first three starts before finishing pulled-up in the Ballymore Novices' Hurdle in March.
That points to him being a hard horse to keep at his peak all the way through a season and if he is going to achieve further Graded success over fences it's likely to come in the Winter Warmer months of November – December.
Is he capable of defending that unbeaten WW record this year?
We'll soon find out…
Look out for him under the following…
First three starts in a season (where he is 6/6 compared to 0/3 on later starts)
---
---
As always, there are no guarantees in horse racing but based on prior form it would be disappointing should this collection of Winter Warmers fail to pick off a race or two during the winter months.
Hopefully they are more active than last years WW crop… 🤨
Ben (NTF)
p.s. If you missed my 'Alternative 20 to follow' list for the season then make sure you get your name on the FREE NTF service, where the link to the 'to follow' guide will be instantly sent to your in-box.
Remember, this is the 'to follow' list that BANS any Mullins, Nicholls, Henderson or Elliott horses from making an appearance, preferring to stay more under-the-radar than the obvious bunch of horses that are banded about by most at this time of the year.
If you are not currently a free NTF member then join below and snatch an array of FREE stuff for your punting pleasure…
4 responses to "Six Winter Warmers to keep you off the National Hunt cold list…"