10
Nov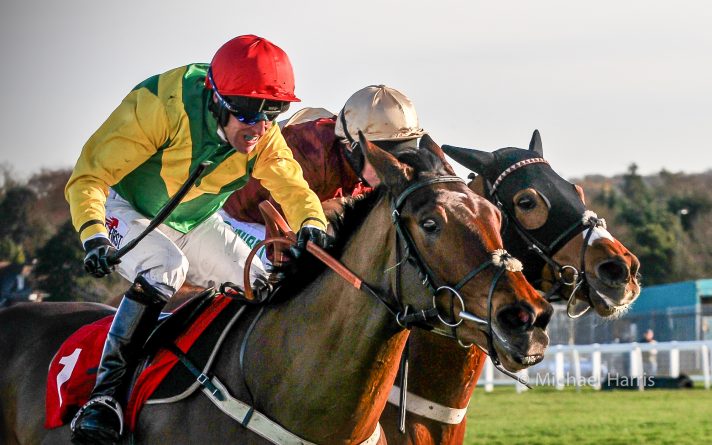 What we learned from the weekend: 6th, 7th & 8th November…
An interesting weekend just slotted into the form book, albeit maybe a little bit calmer than what is waiting to thrust over the horizon at us, but nonetheless there is always something for us to discover and pick the bones out of…
Here's a snippet of what caught my eye over the weekend just past…
What we learned from the weekend: 6th, 7th & 8th November…
1. ALLMANKIND made the perfect start to his chasing career…
Ping. Ping. Ping. See you later. 'Av it!
Safe to say Dan Skelton's exuberant 4yo loved the early switch to fences at Warwick last Friday, front-running his way to a 13L romp on his chasing debut, pinging from fence to fence without turning a hair.
It was a pinpoint accurate display from the youngster and he's going to be very hard to beat when given an easy lead on rhythm tracks like Warwick. Places such as Kempton, Sandown & Wincanton should also suit him well and right from flag fall he gives his opponents a conundrum; do they try and take him on up front and risk leaving themselves empty in the closing stages or do they let him get on with it and hope that he burns himself out before the business end? Good luck to you I say 😵
I wouldn't be overly convinced somewhere like Cheltenham would be ideal for him, despite him winning there over hurdles, with the demands of the chase course quite possibly not suiting him as well as other places. I'm open on that for now and reserve judgement until he tackles the fences, but I'd be wary.
In winning at Warwick he kicked off the first leg of a Skelton boys chasing double – Accordingtogino winning the handicap chase later on in the card – and that was the main thing that caught my attention from the meeting; the record of the Skelton's over the Warwick fences with fancied runners…
D Skelton/H Skelton | Warwick Chases | Top 3 in market
21/41 | 51% S/R | +£41.17 BFLSP – W&P 28/41 | 68% S/R
58% above expectation
Those are some healthy stats at play and there's something about the Warwick fences that really plays to the strengths of the Skelton chasers. The fact that the track is only about a half hour drive from the yard probably helps, naturally, and there's a decent chance they like targeting one of their local tracks, but regardless of the reason for the strong stats at play, we should be taking note.
Look out for those fancied Skelton Warwick Chasers…
.
2. Anthony Honeyball loves an early winter Bumper winner at Fontwell…
The Honeyball yard in general has been in bouncing form in the past couple weeks, with 14-days figures of…
8/20 | 40% S/R | +£20.13 LSP – W&P 10/20 | 50% S/R
Figures that clearly are not to be sniffed at.
He actually 'only' had one winner over the weekend period (from six runners) but that winner – WORLD OF DREAMS in the Fontwell Bumper on Friday – added to an eye-catching set of stats that Honeyball is compiling in such races at the track during the early winter months (Sept-Nov).
Those figures being…
A Honeyball | Fontwell Bumpers | September – November
11/18 | 61% S/R | +24.50 BFLSP – W&P 15/18 | 83% S/R
111% above expectation
The full form line reads…
111121221121189116
Not too shabby I'd say!
Friday's winner World of Dreams was backed in from double figures to 11/4 fav by the off, with the Kayf Tara gelding winning by a comfortable 2.5L come the line, they clearly meant business and business was good.
Honeyball knows the time of day at Fontwell, he loves having runners, and as a result winners, at the track and the bumper angle I've highlighted is just one of a handful of 'ways in' to his string at the 'quirky' West Sussex track.
Don't ignore those Honeyball bumper beauts at Fonters…
.
3. Nicky Henderson works the first-time headgear angle like a pro…
Well, under certain circumstances anyway…
I've mentioned this angle here and there a couple times over the past few seasons but it keeps churning out the winners and it's worth highlighting again. That angle being…
N Henderson | First time headgear | race worth 25K or less | fields of 12 or less
31/79 | 39% S/R | +£56.73 BFLSP – W&P 46/79 | 58% S/R
56% above expectation
*since 2014
One of those that won't make you rich but it does keep on grinding out profits and finding those winners.
The latest beneficiary of the angle was the lightly raced MISTER COFFEY, who scooted clear in impressive fashion in a Class 3 Handicap Hurdle at Sandown on Sunday, the Authorized gelding clearly loving life with some headgear on his coupon, in this case a hood.
You'd like to think the headgear will continue to work the oracle for the youngster, who is clearly someway better than the OR 128 mark he ran from on Sunday.
Keep your eyes and ears open for those first-time Hendo Headgear wearers…
---
---
Put NTF to the test at Cheltenham's November meeting…
My attentions will be fully focused on the Cheltenham action this weekend. Three days of high intensity jumping shenanigans from the home of the National Hunt game gives me plenty of racing to get stuck into from my Race Trends approach.
My figures regularly hold up well at Prestbury Park and I've already started delving into the major races over the three days.
And this is YOUR chance to jump on-board and give the NTF service a full road test at one of the most high-profile meetings on the National Hunt calendar.
I know from the feedback I have received that plenty of you are interested in being part of the full NTF service but are just not quite sure of the exact ins and outs of the service.
Well this is your chance to get inside the members area for one full week! I'm opening up the doors to 50 of you (on a first come first served basis) so that you can see EXACTLY how the service operates and road test it to see if what I offer is what you need to enhance your experience of the 20120/21 National Hunt season.
I'll be mailing out with full details on this tomorrow (Wednesday) and doors will only be open for two days (Wednesday 11th & Thursday 12th) so don't dilly dally if you are looking to get on board for the trial, it's a busy weekend ahead and I won't be holding places once the doors close.
To make sure you don't miss out on the links to sign-up for trial week, get yourself on the NTF free list HERE.
Ben (NTF)
*Majority of stats sourced from the excellent Proform Professional database

4 responses to "What we learned from the weekend: 6th, 7th & 8th November…"