27
Oct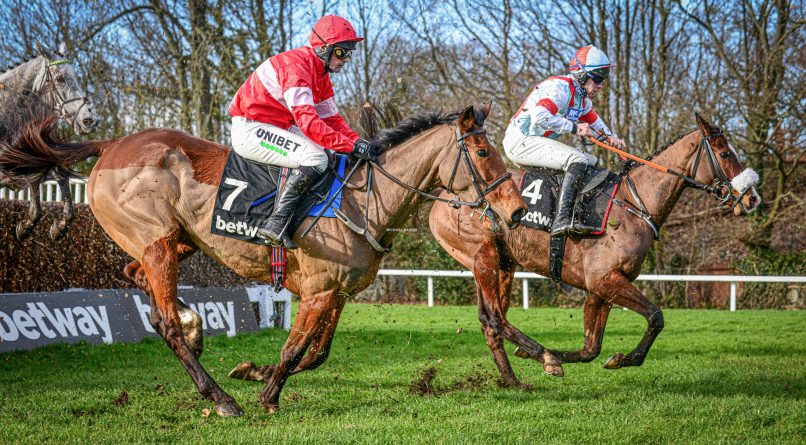 What we learned from the weekend: 23rd, 24th & 25th October…
I had kinda hoped that the world would be back to some semblance of 'normality' by the time the regular NTF free posts – What We Learned From The Weekend (WWLFTW) – kicked back into action for the 2020/21 season…oh how foolish was I!! 😩
Nevertheless, I can do my tiny bit to return at least a sprinkling of normal life back to you all, by getting back in the WWLFTW saddle. I mean it's not going to make a dent in the sh!t show we currently exist in, but it will hopefully bring the smallest piece of weekly structure to the many long-time readers of the weekly NTF info-blast 😊
As plenty of you will be aware, the What We Learned From The Weekend posts are a snap-shot of the weekends jumping action from the past few days, mostly taken from the in-depth Weekend Notes that are posted to Full NTF Members every Monday (they ran to a girthy 9-pages this week). 
Those Weekend Notes run long and deep and pinpoint various horses Prime Conditions (the areas they are most likely to win and we are most likely to profit from them), a chunk-load of trainer angles and pointers for future reference and a hefty splash of eye-catchers and improving horses to keep on the radar.
Here on WWLFTW I cherry-pick a handful of snippets from those in-depth notes and share them with you guys on the free blog.
All being well the WWLFTW posts will appear here on the free NTF blog every Tuesday, to make sure you don't miss out on any future WWLFTW posts simply hook yourself up to the free mailing list here. (<<Free guides there as well)
Let's dive in and crack on with the first WWLFTW post of the 2020/21 season…
What we learned from the weekend: 23rd, 24th & 25th October…
.
1. Fancied John McConnell raiders simply should not be ignored…
Trainer John McConnell has a magnificent record when making the trip across from his County Meath base, particularly in the National Hunt sphere and when his runner starts near the upper end of the betting market.
McConnell has been sending raiders over this side of the Irish Sea for a while now but it's the last few years (since 2016) that things have really started to pick up and hit the mark with pinpoint regularity, especially in National Hunt Non-Handicaps with runners that start at an SP of 5/1 or less.
The record for that group of his raiding party read as follows…
15/23 | 65% S/R | +£20.07 BFLSP – W&P 19/23 | 83% S/R
49% above expectation
He saddled two runners at Cheltenham on Saturday in the shape of ANNA BUNINA (4th in the 4yo Hurdle) and STREETS OF DOYEN (Winner of the 3m 0.5f Novice Hurdle).
Streets Of Doyen, in particular, caught the eye, given the way he devoured the hill and stormed to a 3.5L victory. He's now 4 from 4 since upped to 3m+ trips (his last 4 starts) and he looks to have a never ending reserve of stamina tucked up his sleeve.
His wins have all come on Good ground, so connections may well decide to lay off a bit during the harsh winter months and bring him back for a spring campaign. He would certainly be interesting in staying contests come 'festival season'.
When the money is down on a McConnell raider we should take note…
2. The Getaway kids seem to despise the Cheltenham undulations…
I briefly mentioned this on my Twitter account last week but it's well worth exploring further.
Before I get stuck into the meat and bones of it (is that a saying!? have I just made that up!?! doesn't seem right…🤨) I have to say that this angle (loosely this angle) was first brought to my attention by one of my long-term NTF members Craig (can't remember if it was in the comments section or in the NTF Telegram group). Now Craig really is not a lover of the Getaway kids! This then led to me digging a bit deeper into the stats associated with his offspring, which is one of the great things about the NTF Membership. They are always floating out ideas, thoughts, opinions…which then gets my brain ticking and has me rooting about in the databases looking for angles where we can profit from, or in this case an angle that allows us to avoid certain runners under certain conditions.
Now back to the Getaway kids (sounds like a crap 80's band/TV show!) and their Cheltenham record…
There were three runners for the sire at Prestbury Park last weekend…GETAWAY TRUMP – RETURN TICKET – ONE TRUE KING…and none of them won, taking the record of the Getaway kids at Cheltenham to…
2/57 | 3.5% S/R | -£33.24 BFLSP – W&P 11/57 | 19% S/R
72% below expectation 
Doesn't matter how you shake it up, those are poor figures and the losses are starting to pile up. 
In fairness to one of the weekend runners – ONE TRUE KING – he did run a fine race in second, but when it came to a scrap up the hill he was easily brushed aside.
And I think that's the issue; they just don't appreciate getting down and dirty, especially when there's a beast of a hill to tackle at the end as well.
It's not just the Cheltenham hill they don't seem to fancy either, it seems they 'struggle' on most Undulating/Very Undulating tracks that have an uphill finish (Carlisle, Cheltenham, Leicester, Plumpton, the now departed Towcester…)…
10/124 | 8% S/R | -£72.74 BFLSP – W&P 31/124 | 25% S/R
45% below expectation
To be fair, I don't blame them for 'folding' when it comes to a punishing uphill slog at the end of their races, I'd be the same!
Whether this 'trend' will continue is never easy to say but it's certainly something I've got firmly on my radar and will be keeping a close watch on throughout this season.
Be wary of backing those Getaway kids over the Cheltenham undulations…
3. Don't be put off by WORTHY FARM's blow-out in the Desert Orchid Silver Cup…
It was a disappointing turn-out for the Class 3 prize at Wincanton on Sunday, with only 3 runners turning up to do battle, but the market expected Paul Nicholls 7yo chaser to get the job done, being that he started as evens fav of the three.
In the end, however, he never landed a blow and laboured in a 10L 3rd of three.
It truth his defeat should not really have been a surprise as he is always a horse that needs a spin to get his motor running for the season ahead and he's now 0 from 4 when it comes to his seasonal debut runs.
This particular run was even more difficult given that eventual winner STEP BACK was able to dictate matters from the front and was running from a mark 10lbs below his peak and with a pipe-opener under his belt.
With only six chase starts on his CV there's every chance of more still to come from WORTHY FARM, especially when meeting with his Prime Conditions, which I'd have as…
RH tracks | NOT seasonal debut | Slightly Undulating or easier tracks
…where he is…
1111 (4/4 – all 4 career wins)
The Badger Ales Trophy back at Wincanton next month looks a likely target, his trainer Paul Nicholls having won that race an outstanding TEN times since 1999!
Forgive Worthy Farm his poor run, he'll have needed the outing…
---
---
Doors to full NTF service are now OPEN!
Yes, the full service is now up and running for the 2020/21 season…
Year TWELVE (😵) of the members service has now cracked into action and the following is the plan of attack for the months ahead…
There is plenty going on in the NTF Members Area and I can't wait to get stuck into the action over the next six months!
Cheers – Ben (NTF)
*majority of stats for today blog were sourced via the excellent Proform Professional database
6 responses to "What we learned from the weekend: 23rd, 24th & 25th October…"