2
Mar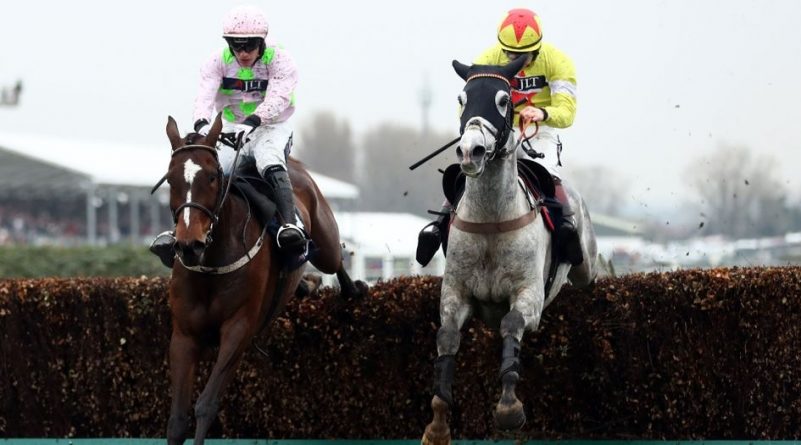 What we learned from the weekend: 26th, 27th & 28th February…
Indeed…what did we learn from this weekend…
It's been a testing few days for racing (to put it mildly)…
As is often the case, the actions of a few have the potential to destroy the many…
With regards to the images that have caused this situation that racing currently finds itself in, they are utterly disgraceful, wholly disrespectful and completely indefensible. What these individuals have done, they can't be defended, they shouldn't be defended, I won't defend their actions and I imagine most reading this also won't, and rightly so.
People 'make mistakes', I get that, we've all in some way, shape or form made 'errors of judgement', but what the individuals in question have been shown to do is highly immoral and something the majority of us would never even dream of doing. Such disgusting acts have no place anywhere, anytime, but for it to come from people within the industry, and in some cases from some that hold a very high rank in the industry, it is, again, inexcusable and these people need to be severely punished and made an example of, before this magnificent sport that we all love is dragged further through the mud, before those people who treat their horses with the respect and dignity they rightly deserve are unjustifiably tarnished with the same despicable brush.
There are, sadly, 'bad apples' in every sport and in every walk of life…but we can't let the actions of the few ruin it for the many. As a sport we need to stand up and show the world the 'real' horse racing, the love, attention and affection that 99.999% of people that work in this industry shower upon their horses day in, day out, 365 days a year…
Let's not let this great sport be defined by the actions of the few…
.
…despite all this we do still have a Cheltenham Festival to look forward to and following on from my post from a couple of weeks back – 2021 Cheltenham Festival stats pointers – here are three more stats you'd do well to keep in mind…
2021 Cheltenham Festival stats pointers…
Cheltenham Stat #4
Only two of the 180 Horses aged 11+ to run in Class 1 races at the last 15 festivals have won…
2/180 | 1% S/R | -£46.00 LSP – W&P 25/180 | 14% S/R
74% below expectation
I've mentioned this stat plenty times in the run up to a Cheltenham but it's always worth mentioning again…sentimentality, as always, leads you to the Festival poorhouse.
The simple facts are that the old boys (and girls) struggle to get their heads in front at the Cheltenham Festival in the Class 1 races (Listed level or better). This isn't a place for old legs and it is the younger generation that holds sway here.
Those two winners came in handicaps. If you look at the same time frame and concentrate only on the NON-Handicaps you get the following…
0/64 | 0% S/R | -£64.00 LSP – W&P 10/64 | 16% S/R
You want to have a hell of a lot else in your favour to be siding with one of the old guard at the Festival…
,
Cheltenham Stat #5
Of the 94 horses with 33 or more previous (UK) career starts to have run in a G1 at the last 15 festivals, NONE have won…
0/94 | 0% S/R | -£94.00 LSP – W&P 9/94 | 9.5% S/R
This sits nicely alongside the previous age stat and the figures very much point to there being an upper ceiling to the number of starts a horse can have in their career before life at the top level starts to become difficult. That ceiling, according to the stats, and with regards to the Festival, is 33+ career starts.
,
Cheltenham Stat #6
187 of the 189 Grade 1 race winners ran in a NON-HANDICAP race last time out…
2/240 | <1% S/R | -£224.25 LSP – W&P 27/240 | 11% S/R
The above figures are of those horses stepping up from a Handicap on their last start before The Festival into a Non-Handicap G1 Cheltenham race.
99% of the Grade 1 races were won by a horse running in a NON-HANDICAP last time out.
Now yes, a vast majority of the runners in Grade 1's at the festival ran in a Non-Handicap last time out, you don't need me to be telling you that, but there are always some each year that take the 'less traditional' route and warm-up with a handicap start, the stats, however, tell you it's really not the best way to prep yourself for the ultra-competitive Grade 1 Festival heats…
---
---
Let's hope this current situation is at least on the path to being 'dealt with' by the time tapes go up for the Supreme Novices' Hurdle on the 16th of March…
Ben (NTF)
---
---
Doors to the 2021 NTF Cheltenham Festival service are now OPEN!
Click on the following link for more details…

14 responses to "What we learned from the weekend: 26th, 27th & 28th February…"