30
Mar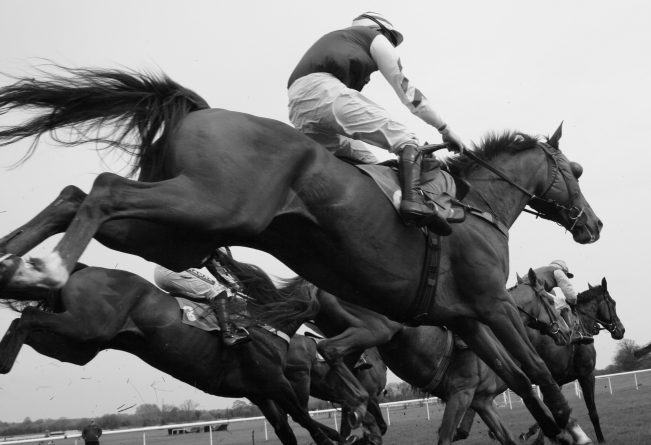 Five under the radar runners to take from the 2021 Cheltenham Festival…
The 2021 Cheltenham Festival already seems like an age ago 😏 although remarkably only 2 weeks have passed since the tapes went up for the Supreme and the fake Cheltenham roar was launched by the TV producers…😐
I decided to let the dust settle a little this year before pulling together my usual post-Cheltenham post for the free blog, where I cherry pick a group of under-the-radar runners from my exhaustive NTF Members notes (a girthy 19-pages of notes this year round) and share them on here.
So let's crack on with things…
Five under the radar runners to take from the 2021 Cheltenham Festival…
>
THE MIGHTY DON (N Gifford)
6th in the Grade 2 NH Cup Novices Chase
The 9yo put in his usual round of occasionally scrappy jumping but he dug in well for long enough and was still in there giving his all until between 4-out and 3-out. Ultimately this just isn't his level though as he is now 0/10, 0p at Graded level and all his wins have come at C2 level & below, his Prime Conditions remaining…
LH tracks | Good – Good to Soft | C2 level & below
…where he is…
211712213 (4/9, 4p – all 4 career wins)
…and I still feel he could have a half decent handicap pot in him somewhere, if they just place him a bit better.
His run in this contest was actually his best run on the figures for the season and not too far off his career best, but ultimately he was taking on better horses on unfavorable terms here.
There is a race at the Ayr Scottish National meeting that I think would be a perfect fit for him and although it's a long journey for connections it is (generally) a valuable prize and would be well worth the trip. The last two renewals were worth 62K & 64K to the winner and although I doubt (sadly) this year will it will be worth quite that I'd hope it's still a valuable enough pot.
The race is the following…
Saturday 17th April – Ayr
1.50 CPMS Novices' Champion Handicap Chase Class 2 – 3m 20y (5YO+)  
The other positive for targeting a race at Ayr is the fact that The Mighty Don is by SHANTOU and Shantou offspring have a fine record at Ayr, especially under the following…
Shantou Offspring | Ayr Chases or Hurdles | Male Irish Bred horses
11/29 | 38% S/R – W&P 16/29 | 55% S/R
79% above expectation | 65% of rivals beaten
The galloping nature of the track should suit The Mighty Don (on galloping tracks over 2m6f+ at C2 level & below on Good to Soft or quicker he is 2-1-1-2) and hopefully he would also get his preferred ground conditions (the last ten Scottish National Saturdays have all been run on Good to Soft or Good ground).
I genuinely believe The Mighty Don is a horse with a decent pot somewhere in him and the Ayr race mentioned above should, providing the ground holds up, provide an excellent opportunity for him to land the valuable pot I believe he is capable of landing.
.
EDEN DU HOUX (D Pipe)
8th in the Grade 2 NH Cup Novices Chase
This wasn't as bad an effort as the 8th place finish suggests and I suspect he just didn't stay the 3m6f trip, indeed he is now 044P8 (0/5, 5p) over 2m6.5f+ trips (compared to 14112354 (3/8, 3p) over 2m5f or shorter). The quicker ground probably did for him as well as he is now 3/8, 2p on Soft & Heavy compared to 0/5, 1p on G/S & quicker.
He has actually posted figures a few times now that suggest he is probably some way better than his current mark of OR 125 and I'd be very surprised if he didn't bag a handicap or two under more suitable conditions – 2m5f or less and Soft/Heavy ground (Good to Soft may be OK if it's over 2m5f or less).
Under the following…
G/S or softer | 2m5f or less
…he is…
4314211 (3/7, 3p – all 3 career wins)
…and I'd be interested in backing him under those conditions from or around his current mark of OR 125.
FIDDLERONTHEROOF (C Tizzard)
2nd in the Grade 1 Brown Advisory Novices Chase
This effort shouldn't go unnoticed as he's banged in some serious efforts this season over fences and he shouldn't be judged on the fact he's only won 1 of his 6 chase starts and finished runner up on the other 5. Some of his runs have been right up there with the best figures (using the excellent Proform speed figures as a guide) of any novice chasers this season and he's clearly a very talented horse, he was also capable of producing similar figures over hurdles last season as well.
He's also been recording those figures during a season where the Tizzard yard have been very in and out (mainly out) but yet he still kept performing to a high level. He won a G1 as a novice over hurdles and has now finished 2nd to Monkfish in a G1 over fences and on the figures his performance in second would have been good enough to win any of the last 20 RSA Chases; he's got a serious race in him somewhere, I'm sure of it…if they can just steer clear of the mighty beast that is the Monkfish!
There was no fluke about this effort and he wasn't simply picking up the pieces behind the Mullins machine…
BEACON EDGE (N Meade)
4th in the Grade 1 Stayers Hurdle
Did he maybe not fully stay? A hard one to assess as although he looked to be cruising along smoothly enough for most of the race he didn't quite have enough in the tank to guts it out on the final climb. Saying that he did finish close enough to and far enough ahead of some confirmed stayers and did post a comfortable career best effort on the figures.
This was his first try beyond 2m5f so maybe he just got caught out in the closing stages with having to really dig into the stamina reserves and I'd be willing to give him another crack at a staying trip before making a conclusive decision as to whether or not he stays 3m. There are enough stamina influences in his pedigree to suggest these trips are within range for him and it may just be he'll want a 3-mile trip without the brutal Cheltenham hill at the end to test him to the absolute limits.
BLACK OP (T George)
7th in the Grade 1 Gold cup
To be fair to the horse this is probably a much better run than it looked given the grade and the conditions, and he ran to about a similar level that he's been running to for the past couple of seasons. He was still bang there until between 4-out and 3-out and he ran about as well as his ability suggested he could, only giving way when the top players pressed for home turning in and the taps were fully turned to max.
I'd still have his absolute Prime Conditions as…
Left Handed Flat-Slightly Undulating tracks | 2m5f or less
…where he is…
2111491 (4/7, 1p – all 4 career wins)
…although a 3-mile trip when avoiding the main players may also be within reach for him. He may also be worth another crack at a handicap off his current mark of OR 147 (only previous handicap run came in this seasons Ladbroke Trophy off OR 150).
.
---
---
The above five horses all ran better than their finishing positions suggested given the conditions they were running under, and I would be hopeful of them all, with a little bit of tweaking of the races they are aimed at, finding their way to the winners enclosure either before the end of this season or at some early stage of the 2021/22 season.
Ben (NTF)
p.s. Make sure you don't miss out on future NTF posts and offers by hooking up the free mailing list below…
2 responses to "Five under the radar runners to take from the 2021 Cheltenham Festival…"