19
Nov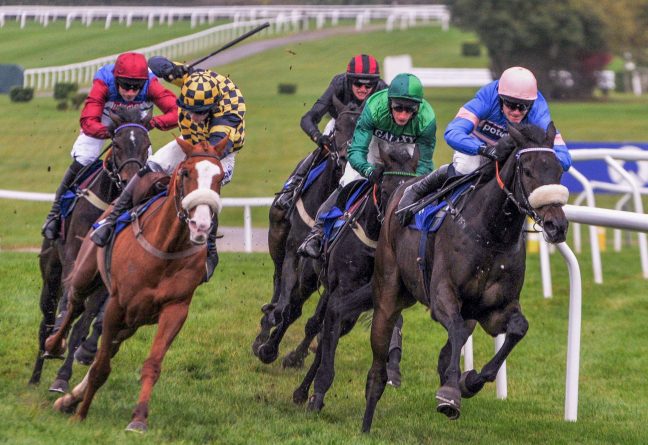 What we learned from the weekend: 15th, 16th & 17th November…
Well the weather did it's best to scupper that weekend of Cheltenham races, didn't it!
Thankfully the track pulled through and we managed to get two days of high-class action, cracking stuff 👍🙌
And this week things just keep on cranking up, with the following potential highlights hard on the horizon…
ALTIOR Vs CYRNAME…
BRISTOL DE MAI gunning for his third Betfair Chase, with LOSTINTRANSLATION bidding to stop him…
Only issue there is both races are likely to be piddly small field affairs 😒
It's utterly bemusing to me why there are only six entries at the five-day stage for the Befair Chase, especially as it's the first leg of the million-pound bonus (Betfair-King George-Gold Cup), I mean come on, if you had a horse that even had the outside of all outside chances for the million you'd take a punt, wouldn't you? 🤷‍♂️
Anyway…no point in getting into a long deep rant about it all, that can wait for another day, let's get on with the job at hand…
What we learned from the weekend: 15th, 16th & 17th November…
1. Venetia Williams continued her losing streak at the Cheltenham November meeting…
For a trainer who generally does exceptionally well in the month of November, the record of Venetia Williams at Cheltenham's November meeting is nothing short of perplexing.
Since 2003 her stats for the three-day meeting are…
1/71 | 1.5% S/R | -£63.89 BFLSP – W&P 10/71 | 14% S/R
75% below expectation
Her last winner at the meeting was ITSONLYME at the 2003 renewal. 
Since then she's had 70 (yes, SEVENTY) straight losers 😱
This year she had three runners and, naturally, all three were beaten.
The losing run continues…
I am, however, being a bit harsh on her three from this year as all three did run into a place and all three probably do offer a bit of value going forward…
ACHILLE (2nd in the 3m3.5f Handicap Chase)
Generally improves for his seasonal debut (0/4 first start of season) and could have more to offer yet off OR 133.
BELAMI DES PICTONS (4th in BetVictor Gold Cup)
Another that is likely to improve for seasonal debut effort (he's 1/5 on seasonal debut compared to 4/4 on all other starts). Also worth noting that he's 5/6 in Dec-March compared to 0/3 in November.
EMINENT POET (2nd in the 3m0.5f Listed Handicap Hurdle)
All 8 of his wins have come in the December to March period (he is 0/9 all other months). 7 of his 8 wins have come on Heavy ground so the soft underfoot conditions maybe were just not soft enough.
When you look at it like that all three of her runners probably performed better than expected given conditions were unlikely to be bang ideal for them. Even more so when you consider her runners struggle at the meeting.
Whilst they struggle at the November Cheltenham meeting, however, they more than make up for it at the December Cheltenham meeting, especially in handicaps over 2m1f+ and when starting at an SP of 16/1 or less…
7/33 | 21% S/R | +£53.52 BFLSP – W&P 15/33 | 45% S/R
113% above expectation
That's much more like it!
Keep a look out for any Venetia Williams entries at the Cheltenham December meeting…
2. Dan Skelton continues to dominate Novice Hurdle contests at Uttoxeter…
Team Skelton are becoming regulars in my 'What We Learned From The Weekend' posts but that's because they have so many strong stats pointers to choose from it would be rude not to include them!
The latest stat to catch my eye is his record in Novice Hurdles at Uttoxeter, an angle that was boosted by the victory of ALNADAM on Saturday.
His overall record in such races at the track is as follows…
16/43 | 37% S/R | +£36.62 BFLSP – W&P 24/43 | 56% S/R
40% above expectation
In the same time frame (2013, when he entered the training ranks) no other yard has managed more than five Novice Hurdle wins at Uttoxeter.
Skelton simply dominates that scene.
Whilst the overall stats are impressive on their own we can tighten up the strike-rates a little by adding one simple filter…
D Skelton | Uttoxeter Novice Hurdles | SP 9-1 or less
…where his runners are…
15/30 | 50% S/R | +£19.17 BFLSP – W&P 22/30 | 73% S/R
39% above expectation
…tightening up further when you look at those that were NOT making their seasonal debut…
13/20 | 65% S/R | +£24.15 BFLSP – W&P 17/20 | 85% S/R
71% above expectation
There's no two ways about it, Skelton simply dominates these races.
Take note of any Skelton Novice Hurdle entry at Uttoxeter…
3. Wholestone is continuing his progression through the chasing ranks…
But for how long?
I've mentioned previously here on the blog that I have serious reservations about horses with plenty of hurdle starts on their CV then going over fences, particularly at the top levels.
Wholestone fits that category to a T, with the Craigsteel gelding having 22 hurdle starts to his name.
At the minute I suspect he's simply 'getting away' with things over fences. On his latest start over the larger obstacles, at Cheltenham on Saturday, he simply outclassed his rivals, being that he was 12lbs+ better than his field on official ratings and with the weights favouring him plenty. 
It's also worth noting that he was racing under his prime conditions…
3m0.5f or less | 10 or less runners | Sept-Jan | DSLR 21+
…where he is now…
11212121111F1 (9/13, 3p – all 9 career wins) 
Under such conditions and against inferior opposition his class will generally pull him through.
Opposition dependent, however, he's likely to struggle when stepped up to Graded level and meets the better novice chasers, who's more natural jumping technique, which won't have been blunted by too many seasons jumping hurdles, puts the Twiston-Davies horse under a whole load of pressure.
Be wary of jumping on the Wholestone train when he meets the better novice chasers…
Cheers – Ben (NTF)
Monthly membership still available to full service…
If you are new to the Blog then grab some FREE Guides on the following page…
>>NTF FREE National Hunt Guides
Stats have been sourced from the excellent Proform Professional database

4 responses to "What we learned from the weekend: 15th, 16th & 17th November…"