26
Nov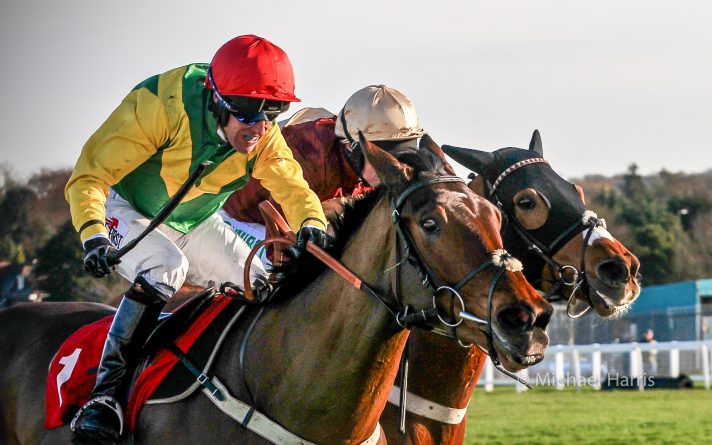 What we learned from the weekend: 22nd, 23rd & 24th November…
Was there maybe a small 'changing of the guard' at play at the weekend…🤔
CYRNAME downing ALTIOR…
LOSTINTRANSLATION (LIT) turning over BRISTOL DE MAI (BDM) in his own backyard…
In fairness Cyrname was already rated 1lb higher than Altior but he did something that no other horse had ever managed over obstacles (beat him!), albeit Altior was attempting something that he'd never tried before (running over further than 2m 2.5f). Nevertheless, it was possibly a bit of a changing of the guard moment…
Lostintranslation firmly marked himself out as a serious Gold Cup player by getting the better of dual Betfair Chase winner BDM, and whilst the NTD horse never really backed up his two previous Betfair victories away from Haydock he was, until Saturday, unbeaten in four at his favourite track. He lost nothing in defeat but LIT is a serious operator and, at this stage, is a deserved Gold Cup fav.
Disappointingly small fields. Yes.
Top quality action and top-drawer performances. Also yes.
What else, however, did the weekend just past bring to the table for us…
What we learned from the weekend: 22nd, 23rd & 24th November…
1. Nicky Henderson continues to dominate Novice/Beginners chases at Ascot…
Since 2009 Nicky Henderson has returned the following figures in Novice/Beginners chases at Ascot…
20/36 | 56% S/R | +£20.45 BFLSP – W&P 27/36 | 75% S/R
50% above expectation
Tightening up slightly when you only consider those that start at an SP of 9/2 or less…
20/31 | 65% S/R | +£25.45 BFLSP – W&P 26/31 | 84% S/R
57% above expectations
There were three qualifiers over the weekend, with the exciting ANGELS BREATH setting his Chasing career off on the right foot with a commanding victory on Friday and PYM opening his chase account at the second attempt when landing the Novice Handicap Chase on Saturday.
BIRCHDALE also made his chasing debut in the Angels Breath race but let's face it, team JP McManus probably have other plans for him further down the line… 🤨
ANGELS BREATH looks the most exciting of the three that ran over the weekend and he may well reappear back at Ascot next month in the Noel Novices' Chase, where he'd not only be looking to continue his progression over fences but also to continue his trainers dominance of the Novice Chase contests at Ascot.
Don't ignore those Hendo Novice Chase players at Ascot…
2. All roads lead to the King George for Cyrname…
Back to the highest rated National Hunt horse on these shores…
And back to a point that I covered on the blog this time last year…
The last 22 winners of the King George had all previously run over 3m+ trips before winning the race
The longest trip Cyrname has tackled so far is 2m5f.
He now needs to do what 32 horses have failed to do in the past 22 renewals of the King George; win the race on their first try at the trip.
Now in a 22 year period that doesn't seem like a big deal, however, here are some of the horses that are included within that 0/32 figure…
Politilogue, Waiting Patiently, Fox Norton, Vautour, Champagne Fever, Captain Chris, Al Ferof, Master Minded, Riverside Theatre, Voy Por Ustedes, Azertyuiop, Flagship Uberalles…
ALL came up short in the King George when trying a 3 mile trip for the first time.
Furthermore Best Mate, Cue Card and Edredon Bleu all failed to win the race on their first try, which was also happened to be their first start over a 3 mile trip.
It's not really been a race to initially test your 3m stamina limitations, it has found out plenty of top-class animals.
Does Cyrname have the required weapons to bust that stat?
Well on the plus side he's likely to be racing under his Prime Conditions…
RH Flat-Slightly-Undulating tracks | fields of 10 or less
…where he is…
11112115 (6/8, 1p – all 6 career wins)
Only three times in the past 22 renewals has their been a field larger than ten go to post, so he'd be rather unlucky to bump into more runners than that this time round.
Cyrname is highly likely to have Prime Conditions to shoot for and you should never be writing off any horse's chances based on one stat/trend, however, it should at the very least be a concern, the King George is a significantly tougher 3 mile test than it's ever given credit for.
Can Cyrname succeed where others have failed?
3. Gordon Elliott has a Bigbadandbeautiful record in Navan Bumpers…
Gordon Elliott's excels in the bumper sphere at Navan, particularity under the following conditions…
G Elliott | Navan Bumpers | 4yo-5yo | Top 3 in the market
…where his runners are now…
20/44 | 45% S/R | +£22.11 BFLSP – W&P 29/44 | 66% S/R
On Sunday his BIGBADANDBEAUTIFUL added to those stats by slaying the opposition in the Listed Bumper by upwards of 6-lengths.
It was the mares third win on the bounce (from 5 starts) and she's been improving with every outing, looking every inch the exciting prospect that many connected to her believe she is.
Future targets range from a crack at a G2 Bumper at the Dublin Racing Festival to something at Royal Ascot, with the potential for a switch to Hurdling also a serious potential.
Options remain very much open for the 5yo but wherever she goes you suspect she's one you need to keep firmly on the right side of…
Keep an eye open for those Elliott Bumper runners at Navan…
Ben (NTF)
p.s. If you are new to the Blog then grab some FREE Guides on the following page…
>>NTF FREE National Hunt Guides
Stats have been sourced from the excellent Proform Professional database

6 responses to "What we learned from the weekend: 22nd, 23rd & 24th November…"