23
Jun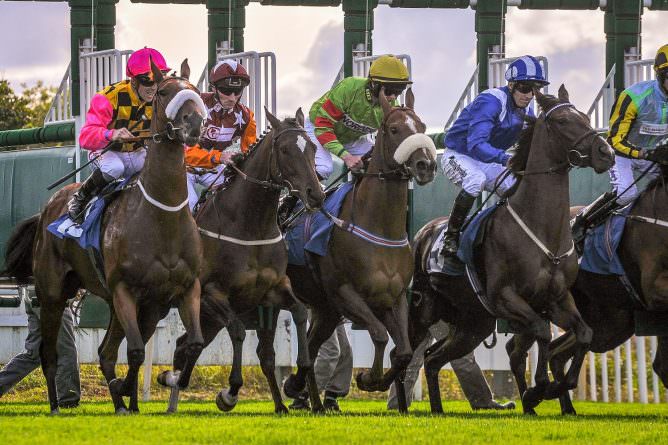 Three to follow from Royal Ascot 2020…
How did your 2020 Royal Ascot go?
Crowds or no crowds I'd say it was a roaring success on most (all?) fronts.
I certainly enjoyed watching the action unfold from the comfort of my own home, probably more than normal in fairness, without the usual distractions of royal processions and top hat and tails clogging up the in-between races sections!
If we are back to 'normal' life by next summer (surely!!) then maybe ITV should keep it full racing on the main channel and then have the fashion/royal stuff behind the red button or on ITV4? Then people can pick if they want to watch it for mainly the racing or mainly the other stuff…
Just a thought…there's enough channels now to accommodate all I'd think…
On the punting front, I was happy enough with how things panned out.
NTF Trainer Trends did a fine job over the week, ending on +£18.21 levels stakes profit (to Betfair SP). Most of that came from John Gosden although Mark Johnston helped a little and the Aidan O'Brien angle only just dipped into the minus column (-0.37). Sir Michael Stoute failed to fire in a winner from his 4 qualifiers but 3 of the 4 placed so he was maybe just a little unlucky not to get on the board for the Trainer Trends. It's unusual for a Royal Ascot meeting to pass by and for Stoute not to land a winner but he did secure four placed efforts from his runners (overall runners, not just trainer trend qualifiers) so probably just things not quite falling for his runners rather than being 'out of form'.
I was also making use of a top-6 handicappers angle approach, which also did a solid job. In short this angle pinpointed those yards who regularly managed to get their handicappers home in the first six, which generally would result in a pay-out as most bookies would be offering enhanced E/W terms at the meeting.
Over the week there were 20 qualifying horses, with 2 winning and 5 further placing (for a form line of 71270200730490124970 – winners were at 33/1 & 16/1). An unusual amount of 7th placed finishers in that form line though…and unfortunately not many bookies paying out down to 7th this year, although in a *normal* year plenty often do extent that far.
The select races I covered using my race trends approach did OK but they were always going to be tricky, especially in the handicaps, which were the most impacted, I feel, by the enforced light trends method at play.
Overall, however, I'm more than happy with how the week went.
As is always the case with a meeting of the magnitude of Royal Ascot, there are plenty opportunities to pick up 'horses to follow' off the back of the week and I've spent the past couple of days re-watching the action, mainly the handicaps, looking for future clues.
Here's the main three that caught my eye…
NTF Royal Ascot Eyecatchers
.
BALTIC BARON (D O'Meara)
5th in the C2 Royal Hunt Cup (17-06-20)
I talked about this horse a couple of times on the blog last summer and although he's STILL to break his UK maiden I STILL feel he's got a decent handicap in his locker somewhere. This 6th placed finish in the Royal Hunt Cup has done nothing to diminish that thinking. (for the record I haven't backed him on his two starts so far this term, simply watched him out of the corner of my eye…).
First-time cheek-pieces were applied for this effort but he dwelt a bit as the gates opened and he was essentially bang last and being gently niggled at until he started trying to make a move down the rail at around the 2f pole. In fairness he cut through the pack strongly when asked to but the damage had been done in the early stages and he just didn't have enough time to make a serious impact.
What his Prime Conditions are, I'm not entirely sure, he may want further… he may want to be running round a bend…he may need blinkers…it's not really abundantly clear…but he's put in a number of runs in his time with O'Meara to suggest he's got the ability somewhere within in him to capture a decent pot, O'Meara just needs to find the key to unlock it.
Off the back of this effort the horse was dropped 1lb to OR 96, a mark I do feel is withing range for him, and he's worth considering in coming starts, he's got at least one decent pot in him somewhere…
GABRIAL THE WIRE (R Fahey)
5th in the Silver Wokingham (20-06-20)
One of many over the five days who was done no favours by the draw (he was in stall 7, the four ahead of him were drawn 15, 24, 21 & 12) but he dug in well from his low stall and I'd be inclined to mark the effort up a good few pounds on the bare form.
The handicapper had other ideas, however, as he dropped the horse 1lb for the run (93 > 92), not that I'm complaining any about that.
As is often the case for a Marwan Koukash owned horse he's mostly been plying his trade round the twists and turns of Chester (11 starts, 3 wins, 2 places – improving to 8 starts, 3 wins, 2 places on Good or quicker ground) and although the 4yo clearly handles that track well I don't think he's a one-dimensional Roodee specialist.
The most interesting angle with the horse is the fact he's won on his third start of the season on both previous seasons he's been racing, suggesting he's possibly a horse that just takes a couple starts to get the motor fully running (he's now 532822 (0/6) on his first two starts of a season). The Ascot run was his second start of the campaign so wherever he goes next he's worth looking out for, chances are he'll be primed to pounce…
STONE OF DESTINY (A Balding)
6th in the Wokingham (20-06-20)
The 5yo traveled smoothly in the early to middle stage of this contest but possibly suffered for trying to go after the eventual winner Hey Jonesy, running out of puff in the final 50-yards or so and losing a couple places at the death.
That's not all bad though as the handicapper decided to drop him 1lb for the run, putting him on a mark of OR 96, which is 1lb below his last and highest winning mark.
A closer look at his form figures suggest he's not the biggest fan of large fields anyway…
Form in fields of 12+ = 640808608074 (0/12)
Form in fields of 10 or less = 1733677121 (3/10)
So he's another I'd be inclined to mark up a shade, given he wasn't running under absolute prime racing conditions.
Personally I'd have the following as his 'Prime Conditions'…
C2 level & below | Field of 10 or less = 173121 (3/6, 1p – all 3 career wins)
With the added bonus right now being that he sits on a mark below his handicap ceiling.
---
I'd be very hopeful of the above group picking up profits in the near future and they've now been added to my tracker so I don't miss any of them when they're entered up to run.
I'll also be highlighting them to full NTF Members when they are due to run.
I'm also now highlighting the Unexposed 3yo Handicappers to full members, those ten horses I brought to your attentions on the free blog last month.
You can get those original posts HERE & HERE.
Here's a quick run down of how they've performed since the season got back underway…
FINEST SOUND
2 runs – 1st | 2nd
JELLYSTONE
2 runs – 1st | 1st
NAIZAGAI
1 run – 11th
DAMAGE CONTROL
1 run – 2nd (neck)
REEHAAM
Yet to run
TOMMY ROCK
1 run – 1st
JAUN LES PINS
1 run – 4th
VULCAN
1 run – 10th
STAR OF WELLS
1 run – 9th
HOT SUMMER
Yet to run
Summary: 10 starts, 4 wins, 2 places
A solid start for the unexposed 3yo's, delighted with their performances so far…despite the fact they started with a combined form line of 1st-last-1st-last!?! 😵
Hopefully you've been following and profiting from them?
If you've missed any of them then fear not, I'm now highlighting them in the NTF Members Area each time they are set to run…
I'll also be looking to add/replace some of the original list shortly, a few of them now look markedly less exposed than when they were first put on the list, due to already getting themselves in the winners enclosure.
I may add those new entries here on the FREE blog… but I'll DEFINITELY be adding them in the Members Area.
Cheers and best of punting luck – Ben (NTF)
8 responses to "Three to follow from Royal Ascot 2020…"