29
Apr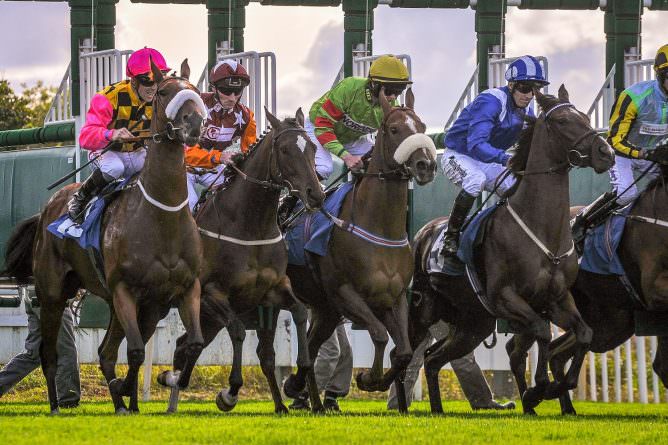 Five [more] 3yo Handicappers for the 2020 Flat season…
Hopefully everyone is remaining safe and trying their best to keep sane out there?
Tough times but we'll get through it if we follow the rules and play it safe…
No clear resumption plan for racing to return at the time of writing this but France are looking to resume behind closed doors from the 11th of May so that will hopefully give everyone else something to work with  🤞
Off the back of my previous '3yo Handicappers' article a number of you have asked what my plans are with regards to a summer members service on NTF.
The honest answer to that is that I just don't know. I'm basically playing it by ear at the minute, like most of you will also be doing.
If I do crack ahead with a summer service then I'll let everyone know via the 'NTF FREE LIST', which, if you are not already on, you can hook onto it HERE.
Until plans are clearer, however, I'll continue to provide you all with some informative and fresh content here on the free NTF blog 😎
Continuing today with…
Five [more] 3yo Handicappers for the 2020 Flat season…
.
TOMMY ROCK (C Cox)
Opening Handicap Mark OR 68
Three runs as a juvenile for the Society Rock colt during the 2019 season but no wins to show for his efforts.
He was fancied on his racecourse debut at Bath on the 21st of August (started as 2/1 fav) but he could never quite get into contention from his wide draw and the win never really looked on the cards at any stage. Adam Kirby accepted that in the final furlong and gave the youngster a hands and heels finish, managing to snatch third in the dying strides. 
The race does, however, look like a solid piece of form…
Winner – Brad The Brief – ran three more times, winning two of them and closed out the season on a mark of OR 90.
Second home – Sand Diego – ran once more, recording a cosy victory in a C4 Maiden at Sandown and ending the season on a mark of OR 79.
Fourth home – Big Impact – switched yards after the race, had the remainder of the season off and then returned with a second and a first at Southwell in February, seeing his mark rise to OR 73.
Fifth horse – Barking Mad – managed to find a victory in one of his next seven starts and now sits on OR 70 and seventh home – Aweemaweh – had a break of 206 days before returning at Wolverhampton in March, where he won a C5 maiden over 6f and was given an opening handicap mark of OR 76.
Five horses that finished in and around Tommy Rock on that debut run and ALL are now rated higher than the Cox horse…
Tommy Rock himself ran at Newbury on his second start but that's a race I'd be happy to put a line through. He was drawn in stall 13 that day and nothing from the near side (high drawn runners) was able to get into the contest, with all the action happening up the middle of the track and the first five home being drawn in stalls seven and below. He was simply drawn out of it and didn't, at that stage of his career, have the race craft to be able to work his way into things.
His third and final start, only 50 days after his debut effort, came over 6f at Kempton but he made a slow start that day and could never really make any impact until late in the day. In all fairness he was always likely to struggle with the three that finished ahead of him…
Premier Power (R Varian) – recorded RPR figures of 86 & 100 on his two starts
Tom Collins (D Elsworth) – Won his next start and is now rated OR 84
Well Prepared (R Hannon) – Ran second next time out behind a 1-2 shot and is now rated OR 78
Essentially plenty more evidence to suggest that the mark of OR 68 that Tommy Rock starts this season on looks very workable indeed. 
Tommy Rock looks a compact sprinting powerball and that's exactly the type of beast that Clive Cox gets the best out of, and some.
JAUN LES PINS (E Walker)
Opening Handicap Mark OR 76
Ed Walker didn't introduce this one to the race track until the 21st of September, where the Invincible Spirit youngster was asked to tackle a C4 Novice over 7f at Newbury. He ran green that day, looked a bit unfurnished and weakened into 7th of 9 come the line. 
He next appeared on the All-Wether at Kempton in October, firing in a much improved and polished effort to finish a 4L third of ten. 
The winner of the race – Smokey Bear – has career form figures of 3-2-1-1 and sits on a mark of OR 87 whilst the fifth horse home – Badri – won his next two starts and sits on a mark of OR 84.
On his third and final start of the season Juan Les Pins again showed improved form, finishing a 3.25L second to the promising Charlie Appleby Dubawi colt Boccaccio. JLP traveled through on the slipstream of the winner when that one made it's burst for home and although he was no match for the Godolphin horse he was the only runner to show any level of ability to attempt to lay down a challenge. The winner is now rated OR 95 and holds/held an entry in the Irish 2000 Guineas.
Union, who finished fifth in the Kempton race, boosted the form by winning next time out and then finishing runner up on his only other start, gaining a handicap mark of OR 81 in the process.
Ed Walker wasted no time in gelding JLP after that Kempton run and with improvement likely this season as a 3yo, I doubt it will be long before the youngster finds his way into the winners enclosure.
VULCAN (H Dunlop)
Opening Handicap Mark OR 75
Another youngster without a win in his juvenile career, also resulting in a gelding operating during the off season.
Despite entering his 3yo season without any wins on his own CV he did regularly finish alongside horses that recorded victories later on in the season, some of whom that now find themselves sitting on marks that make the Dunlop horse's own mark look very attractive indeed.
His debut effort at Sandown in June, where he finished a close up fifth of five, is a prime example, with his four opponents now finding themselves rated…
Shared Belief (A Watson) – OR 93
Riot (J Gosden) – OR 92
Visible Charm (C Appleby) – OR 86
King's Caper (M Johnstone) – OR 99
Vulcan only finished 2.75L off the winner that day but yet is only rated OR 75 🤨🤨🤨
His next start saw him run fourth of nine at Salisbury, with the three that finished ahead of him all winning at least once before the end of the season and finding themselves rated…
Positive (C Cox) – OR 113
Hexagon (R Charlton) – OR 85
Owney Madden (M Meade) – OR 88
Vulcan's next start came in September at Kempton, finishing a 3.25L fourth behind Acquitted, who finished fourth and first on his next two starts and ended the season on OR 89. Third home – Stanford – ran four more times, recording a form line of 2-1-2-2 and finding himself on a mark of OR 79. Further down the field was the Richard Hughes trained Tafish (7th) who won next time out and ended the season on OR 78.
Vulcan's final start of the campaign saw him fire in a career best on the figures, finishing third at Bath despite hanging right under pressure. The second home that day – So I Told You – won next time out, as did the fifth horse Midnights Legacy.
In short, plenty of future winners finishing alongside the Dunlop gelding during his four juvenile starts and all of them now sitting on marks that strongly suggest it won't be long before Vulcan is joining them in the winners enclosure.
STAR OF WELLS (W Haggas)
Opening Handicap Mark OR 74
Three runs during his juvenile season, no wins and then gelded in the off season…starting to think I've 'got a type'…🤨😉
This well-bred gelding – by Sea The Stars out of a Dansili mare – was well-fancied on all three of his racecourse appearances last season, starting at an SP of 7/2 or less on all three runs, and although he failed to collect on any of the three starts he did show improvement each time and left me with the feeling that there should be plenty more to come from him as a 3yo.
His debut effort looked very much like an educational effort but even still, an 8.75L fifth to Kameko reads not too shabby now, given that one followed this run with a 2nd in the Solario Stakes, a second in the Royal Lodge Stakes and a G1 victory in the Futurity Trophy, giving him a mark of OR 118 and a general third favourite slot for the Derby (around the 14-1 mark). The second horse – It's Good To Laugh – also boosted the form of this race by winning next time out and ending the season on a mark of OR 87.
Star Of Wells' next start came at Wolverhampton in August, finishing an unremarkable fourth of eight. The three ahead of him all ran well in subsequent starts, however, and find themselves rated…
Dubai Souq (S bin Suroor) – OR 96
Mass media (J Gosden) – OR 78
Dark Heart (M Johnston) – OR 87
Dubai Souq & Dark Heart both securing victories on one of their next two starts.
Haggas then decided to rest Star Of Wells for 54 days before looking for a suitable place for the horse to achieve his handicap mark, which came at Kempton in October, where he finished a comfortable 4L second behind the odds-on Higher Kingdom from the Archie Watson yard. Fourth horse home – HMS President – boosted the form next time out by winning easily at Newcastle and securing himself a rating of OR 82.
Everything looks in place for Star Of Wells to properly kick on with his career this term (solid form, well-handicapped, gelded…) and I'd be expecting wins to come from the Sea The Stars youngster sooner rather than later.
HOT SUMMER (R Hannon)
Opening Handicap Mark OR 84
Three starts in a 23-day spell then put a way for the winter very much suggests handicaps were firmly in mind for this one from the outset. 
And you don't really need to look much past his neck second on racecourse debut, behind the now 110 rated Royal Crusade, to see that he's unlikely to take too long to brush aside his current mark of OR 84. The fact it was another 3.25L back to the now OR 87 rated Never Alone again points to OR 84 looking a more than winnable mark for the Hannon horse.
His next start at Kempton, where he finished a 2.25L fourth, also points to what is likely to be a lenient enough opening mark for the Hot Streak colt, with the winner that day – Riot – now sitting on OR 92.
His final start of the campaign at Ffos Las, a mere nine days after his Kempton run, was probably nothing more than a spin to get a mark, but nonetheless it's turned into a hot piece of form, with the horse that beat him that day – Night Colours – running a close second at Epsom next time out and then winning a G2 in Italy, finding herself on the lofty perch of OR 101. Hot Summer had been giving the filly 5lbs at Ffos Las, a task that now, with hindsight, was probably out with his capabilities (certainly at that stage of his development).
I don't think it's too far of a stretch to think that based on his limited form to date we could be looking at a horse that starts the 2020 campaign at least 10lbs ahead of the ceiling of his abilities, at least 10lbs…
---
I'd be very hopeful of all five of these 3yo's managing to pick off a Handicap or two at some stage this season, whenever that season breathes its first signs of life, and all of them should be capable of leaving their current handicap marks well behind.
I'm off to continue trawling through my notes from last season, looking for those Handicap snips that keep the betting banks flowing in the right direction.
Once again, if you are not already on the NTF FREE LIST you can hook onto it HERE. Once the season looks like it's about to resume I will have free guides available for members of the list 👍
Stay safe out there guys and gals 😎
Ben (NTF)
p.s. the first part of the '3yo Handicappers' article can be found HERE
6 responses to "Five [more] 3yo Handicappers for the 2020 Flat season…"