If you are the kind of punter that loves trends, lives for angles and gets excited about following horses that the wider racing population are foolishly ignoring, but simply don't have the time to do the hard graft yourself, then NTF is the service for YOU!
The benefits of becoming a full NTF member...
In-depth race analysis guides

Full and comprehensive trends analysis for over 100 of the major races on the UK & Irish 2020 Flat racing calendar, plus a selection of Summer Jumping contests.

NTF Angles/Meetings Stats analysis

Drilling into the days racing using a variety of trends and angles, expertly sourced by myself, looking for runners that hold strong statistical claims based on their trainers previous track, horse and meeting traits.

Unexposed Handicappers/Trend Horses/Handicap Sleepers

Follow a selection of horses that the wider betting public are likely to have overlooked and profit from them when they meet with their 'Prime Conditions'.

NTF Members Telegram Group

Gain access to the private NTF Members telegram group and discuss ideas and strategies for the days racing with myself and the knowledgeable NTF member base.
Ad-hoc analysis posts

These will be anything from sires stats, jockey angles, trainer traits, running styles…whatever enters my head and I uncover when I go off down the rabbit hole of trends/stats analysis!!
Secure your season ticket to NTF today for only £85 £55!
NTF is primarily a race analysis service, concentrating on the major races throughout the Flat and National Hunt seasons.
The NTF race guides can be summed up by the following statements...
Rapidly narrow the field of all races analysed into those with live chances and those that have a mountain to climb…


Deliver a handy short-list of probable winners the evening before racing…

Provide clear and concise selections detailing WHAT I am backing in the race and WHY…

Are flexible in design and presentation to allow you, the shrewd punter, to come to your own conclusions using information that is not readily available elsewhere (if you should so wish)…
Example race guides from past seasons...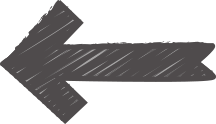 Hi, I'm Ben Aitken and I've been sharing my own in-depth analysis with many dedicated NTF Members for eleven years now. In that time NTF has grown from strength to strength and evolved with each passing year, developing existing analysis techniques as well as introducing and modify new and previously used methods.
I have honed my in-depth racing knowledge over many years of dedicated study and many (MANY!) hours of analysing the form books and racing databases or simply trawling through countless race replays.
My analysis, however, isn't just a straight forward "here are my selections, go ahead and back them' approach. You can use my guides in that way if you so desire but I have made sure that the guides are set out in such a way so that you can completely disregard my own selections and use the information provided in your own way and to your own advantage.
NTF is NOT a tipping service

. It is so much more than that. My aim is to provide thorough and unique analysis, which whilst obviously aiming to be profitable also aims to educate and provide alternative approaches to the mainstream and readily available angles that are already out there.
The NTF race guides set themselves apart from the crowd with their unique, uncomplicated style whilst allowing the reader the opportunity to utilise the guides to their own advantage, using their own thought process to come to a conclusion THEY are happy with.
The race analysis guides are merely the cherry on top of the NTF pie, however, as it's the many other bodies of work available to full members (Unexposed Handicappers, Trend Horses, Handicap Sleepers, NTF Angles/Meeting Stats...) that really make NTF
one of the best value racing service around

.

---
Join NTF today and start profiting from the wealth of information produced on a weekly basis...

---
NTF members testimonials...
What I think you get from Ben is a service that teaches about how to analyse horse racing to a level of depth not available elsewhere. He does the "heavy lifting" which I cannot do - time and knowledge, but following up on some of the suggestions is what has moved me from novice to profitable.

- Ian M
My first ever comment but I have to give you a great big thank-you… I was late leaving to go the pub for Sunday lunch, didn't have time to study and liked all three selections, so I did a simple treble on the nose and got 164/1!! Oh my… sign me up for a lifetime membership!

- Don B
Well done Sir! £30 split as follow: £5 on each of the 3 to win, £9 combination trickster and £6 combination forecast returns £933 profit.

Cheers

- Dan L
Hi Ben, as a trial member I have to confess I'm very impressed not just with the results but the research behind them as well as all the other content ie the blog etc etc.

I, like so many love racing, even simply reading quality content lifts my spirits.

You are obviously more than just a tipping service and I would love to join as a full member.

Thanks for everything thus far

- Andy G
I look forward to seeing you in the NTF Members Area
Ben Aitken (NTF)