26
Jun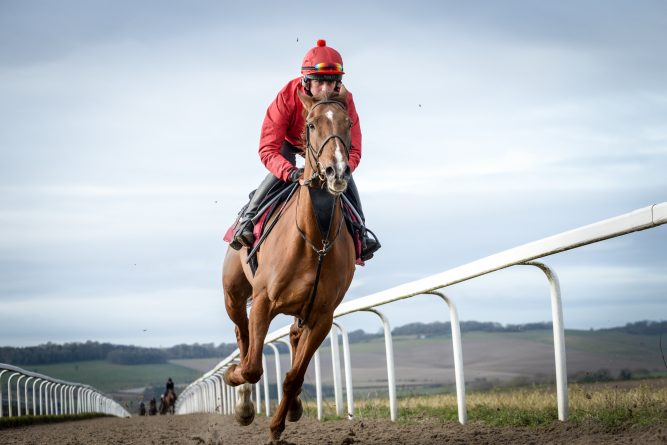 Royal Ascot 2019: Horses to follow/post-meeting notes
.
A tough Royal Ascot meeting?
Yeah, probably.
It is, however, a meeting that's full of high class animals, primed to be at or near their best for their specific targets, and you can generally expect plenty of the form to hold up going forward for at least the remainder of the season, if not further afield in some cases.
As I often do off the back of the major multiple day meetings I spent a full day (and a bit) going back over the race replays and compiling a dossier of the Royal Ascot horses I feel we should be looking out for in the coming weeks and months; 'horses to follow' you could say.
Below is a snapshot of the full guide that I posted to NTF Members on Monday…
HORSES TO FOLLOW FROM ROYAL ASCOT 2019
Tuesday 18th June
5.00 – ASCOT STAKES
The Hughie Morrison yard are going through a bit of a lean spell at present (2/46 last 30 days – 0/20 last 14 days) so FUN MAC popping up in 4th is certainly noteworthy. He's supremely well-handicapped at present on OR 91 (has placed off as high as OR 102 previously) and he's interesting, despite advancing years, in any staying handicaps. Ideally he'd want sights lowered to a race in the 17k or less territory (absolute prime conditions probably look like… 17k or less | Good to Soft or quicker-A/W | OR 100 or less = 11281136 – all 4 UK wins) but he can cut it at higher levels as well.
5.35 – WOLFERTON STAKES
STAR OF BENGAL probably did too much in the early part of the race from his wide berth and that almost certainly cost him in the closing stages. This was only his 5th career start and the rain-softened ground possibly didn't suit him all that much and he's worth giving another chance to. You'd like to think/hope he's plenty better than the bare form of this effort.
Wednesday 19th June
5.00 – ROYAL HUNT CUP
KYNREN was simply drawn on the wrong side here (first four were drawn 21-18-32-25 whilst he was parked in stall 3) and he won his side of the drawn comfortably enough. He's running up a sequence of massive runs in big, large field handicaps without quite winning, but I don't think he's one that 'doesn't like winning' he's just not quite getting the breaks. His three runs this term have seen him finish second in the Lincoln to handicap snip Auxerre, second in the Victoria Cup by a neck to Cape Byron (who subsequently proved himself to be a probable Group player when winning the Wokingham) and this 2.5L 5th, where he was clearly disadvantaged by the draw. It can surely only be a matter of time before he pokes his head in front in one of these valuable large-field handicaps…interestingly all three of his wins have come in the July-September period (form of 131216) so he could now be entering prime month territory.
Thursday 20th June
5.00 – BRITANNIA STAKES
AWE was drawn on the wrong side (he was in stall 5, the three ahead of him were drawn 29-22-18) and that essentially robbed him of any chance of the win. He comfortably dealt with the 8 others he was running against (on his side of the draw) and he's still very much unexposed and looks worth following in similar races for the remainder of the season.
Friday 21st June
5.00 – SANDRINGHAM STAKES
CALIFORNA LOVE ran a big race considering this was seasonal debut (only runner making seasonal debut) and she's likely to come on plenty for the outing. This was her first try in handicap company and her mark of OR 87 looks exploitable enough and there will be plenty easier opportunities for the 3yo.
5.35 – DUKE OF EDINBURGH STAKES
BAGHDAD had plenty in his favour here and he's now 2 from 2 at the track, 31111 over 1m4f trips, 3 from 3 right-handed and 4 from 4 in the May-June period. FUJAIRA PRINCE dug in well when the going got tough and he'll have learned plenty for this (the toughest assignment he's faced in his 6-race career). COLLIDE is a consistent type who possibly just wants a bit of cut underfoot to be seen to his optimum (all 3 wins on Soft X2 & Good to Soft). CORGI ran another solid race without quite winning but again the Morrison yard are not quite firing yet so it's noteworthy that he got himself in the frame despite the yards lack of recent winners/form. He seems to enjoy Ascot (form of 324 at track) and he's now placed on all six starts over 1m3f-1m4f (232234) although you do wonder if a small tweak in trip would get him back in the winners' enclosure.
Saturday 22nd June
3.40 – HARDWICKE STAKES
The winter gelding operation certainly seems to have done the trick for DEFOE and you'd expect him to remain competitive as long as he runs in races where there is a decent pace at play on the front end. He's probably in his peak months now as well (May-Aug form of 111111321 compared to 1200252 in Sept and later). MORANDO ran well enough in fourth but probably prefers LH/F8 tracks (6/11, 2p on those tracks compared to 0/6, 1p on RH/Straight tracks). Hard to know what to make of MASAR, nothing really went right for him and he's probably best judged on his next effort, with regards to his future. The one I want to be taking from this race is MIRAGE DANCER, who looked all over the winner before flattening out a touch on the uphill run to the line. And I just wonder if that is the key to him as he travels in a similar manner at his beloved Goodwood (3 from 3 at track) and clearly enjoys its downhill finish much more than the uphill Ascot one. He's clearly returned in fine form this season and if they can find similar races for him away from tracks with as stiff an uphill finish as Ascot then he'll surely be winning again. Right-Handed over 1m4f(ish) looks his prime hunting grounds.
5.00 – WOKINGHAM STAKES
With hindsight CAPE BYRON was a Group performer masquerading as a handicapper. He clearly loves the straight track at Ascot as he's now 117201 on six starts over it (from 6f – 1m). GUNMETAL ran well from his low draw albeit he maybe needs a small drop in the handicap before getting competitive again. PERFECTION surely has races in her although she may just need to dip below OR 100 to get back in the winners' enclosure, she'd be interesting under the following…6f-7f | OR less than 100 | DSLR 30 or less…where she is 12141. Runner-up TIS MARVELLOUS is the one I really want to be taking from the race. Given the profile of Cape Byron (Group performer in a handicap) then he won the 'real' race and will escape a penalty for it. Conditions were perfect for him… C2 level & below | Straight track | June-Aug = 2010412 (2/7, 3p – both career wins)…and although he can run the odd clunker under prime conditions (can't we all!) he's worth looking out for under similar circumstances in the next couple of months.
It's never a wasted exercise to find a bit of time to pick back through the major meetings, as there will always be strong form lines and future pointers coming from them.
If you've not yet watched the replays with a notebook at hand then I urge you to find a bit of down time in the near future and get that done.
If time is short for you then hopefully the above gives you something to take from the meeting 😎
The full eight-page guide is available in the NTF members area.
Ben (NTF)
8 responses to "Royal Ascot 2019: Horses to follow/post-meeting notes"