11
Jan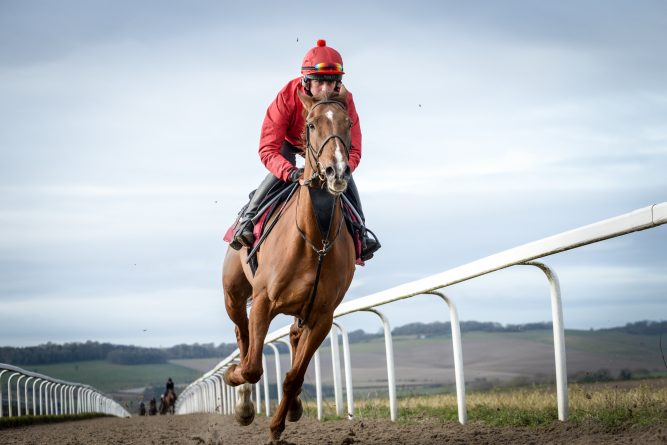 Ornate to blast from the gate?
Well, I suppose David's opening A/W blog post got off to an alright sort of start…😁😎
As I said when I introduced him, he knows his All-Weather onions that man! The result was simply the cherry on top of the cake, for me it's the depth and knowledge of the analysis he produces that impresses, it's a bit different to anything else out there and really gives you a 'feel' for the race.
But enough from me, David has agreed to post another of his previews so it's over to the main man himself, who is looking at the 5.00 from Newcastle on Tuesday (12th January)…
---
Firstly, I would like to thank everyone for taking so well to this new venture, Ben and Myself weren't certain how an All Weather Racing blog would go down on a National Hunt based site.
Secondly I would just like to stress again that I am not a Tipster, as Ben wrote in my introduction, I analyse races for a Jockey and a Trainer so my aim isn't necessarily to find the winner of each race but more to point out how I perceive a certain race will be run in the context of Early and Final Pace.
I love what I do and if I can share it with a few and those few enjoy what I write (waffle) then my goal is reached and hopefully we can make it a regular theme.
I head to Newcastle for my next analysis piece, which can be a very tricky track for punting, much depends on the wind direction.
TUESDAY – 5:00 NEWCASTLE 5F CLASS 2 CONDITIONS EVENT
(ALL WEATHER FAST TRACK QUALIFIERS)
LIKELY EARLY SPEED RUNNERS (MOST LIKELY TO RUN IN THE FIRST WAVE)
Stall 7 – ORNATE really only knows one way to run and that is from the front. He has raced over CD 3 twice and led twice. Both runs were in Class 2 Company, he finished just under 1½L third of 12 in a Handicap in June when he was taken on for the lead and finished a neck behind Venturous who is 10lbs worse off here. His previous run over CD saw him only beaten a neck by a 109 rated runner when officially 17lbs wrong at the weights in a slightly stronger Conditions Event.
POSSIBLE EARLY SPEED RUNNERS (LIKELY TO RUN IN THE FIRST WAVE)
Stall 4 – LOMU made all to win a Class 4 Handicap over CD in December by 2¼L but it isn't a given he will go forward as he does have a habit of being slowly away. He does need a career best
SPEED TRACKERS (LIKELY SECOND WAVE RUNNERS)
Stall 5 – TAWNY PORT generally tracks the speed and is interesting dropping back down to 5f for the first time since winning a Class 2 Handicap over this trip at Chelmsford in January 2020.
HELD UP OR UNPREDICTABLE RUNNERS
Stall 1 – BOMB PROOF is a difficult runner to assess with only 3 career runs to his name, all of which were on turf over a straight trip and none of those were since July 2020. He won for Jeremy Noseda on debut over 5f at York on his only run as a Juvenile. when racing in touch before taking the lead in the final furlong to win a Class 3 Novice Stakes by 1¼L that has worked out well since. He returned in June 2020 for James Fanshawe winning a moderate race at Beverley before bombing out badly in a moderate Class 2 Handicap. On pedigree he isn't guaranteed to be suited by the surface. James Fanshawe doesn't really exceed with his runners at the track but those that make their tapeta debut here are generally profitable to follow along with a 22% strike rate.
Stall 2 – ROYAL BIRTH doesn't appear to have a preferred run style. His last 2 wins have come when tracking the speed and when being held up. The main interesting fact with Royal Birth is that all 10 of his wins on the AW have come in fields of 8 runners or less. I am slightly concerned by is 0 from 12 record on Tapeta but he did finish a neck second in this race last year behind Good Effort who has won all 3 of his subsequent starts including a Listed Race and is now rated 109.
Stall 3 – EXALTED ANGEL can race prominently but has been held up on his last 2 starts including when finishing a length second of 13 behind Venturous over CD. He has only ever won at Southwell
Stall 6 – VENTUROUS is 4 from 10 on Tapeta and 2 from 4 here with all 4 runs being over CD. He has only finished out of the places once and his record when held up over CD is 1,2,1.
EARLY PACE THOUGHTS – LIKELY UNCONTESTED
There looks to be only one front runner here and that comes from stall 7 unless Stuart Williams sacrifices one of his runners to take Ornate out of his comfort zone. Judged on my early sectional averages if any runner in this field tries to battle Ornate for the lead it would most likely ruin their chances of winning.
FINAL PACE THOUGHTS
Exalted Angel and Venturous are closely matched on proven CD Final Pace Ratings. Venturous just shades it with a Final Pace Rating of 82.52 recorded when winning over CD in November compared to Exalted Angel who recorded an 82.24 when finishing a length second to Venturous in the same race.
Tawny Port recorded a Final Pace Rating of 82.77 when winning at Southwell over this trip in December 2019.
Whilst Lomu and Royal Birth have recorded their best Final Pace Ratings over 5f at Lingfield.
RACE TOUGHTS
Venturous is at least 3lbs well in on Official Ratings and has finished in front of Exalted Angel, Royal Birth and Ornate recently but on their last run Ornate was giving Venturous 3lbs and they are on level terms here.
Bomb Proof is the unknown in the race and there would be a distant turf form line with Sun Power that would give Bomb Proof the beating of Lomu.
Royal Birth has beaten Ornate twice recently at Lingfield but is slightly worse off at the weights and Ornate finished 4L in front of Royal Birth when behind Venturous at Wolverhampton and again Ornate is on 3lb better terms.
RATINGS

This looks an extremely open and likely tactical event and one in which I am not certain to play, it will all depend on the market for me. Royal Birth and Venturous look the form horses. To me it will all depend on which part of the track Ornate is sent forward from stall 8. If he is sent up the middle it looks likely to be in an arrow head with Lomu and Tawny Port in behind which would suit those from either side that like to come from off the speed but if he sticks to the stands rail stall 2 could be beneficial for Royal Birth as he should be able to tuck in nicely behind those second phase runners and Venturous may need luck in running. Bomb Proof is the young possibly unplugged talent.
SELECTION: (Price/Weather dependant) I would possibly take a chance on Ornate making all with Royal Birth and Venturous fighting out the places
---
Another superb read from David there 👏
Once again if you are on Twitter you can follow him at… @AWAnalysis
He's either talking about racing or his dogs (so he's kind of like the all-weather/flat version of me 😂) so you won't be following a Twitter nutjob or anything like that, I promise!!
Cheers – Ben (NTF)
p.s. if you want to make sure you don't miss any future posts from David then hook up to the free NTF mailing list HERE
---
---
AHEAD IN THE SAND
Doors to Dave's All-Weather Service will be opening very soon.
The service will run from the 1st of February until A/W finals day on Friday 2nd April.
A relatively short period but trust me, Dave has plenty of analysis and information he'll be providing to members during that time. 
Dave will be covering ALL remaining Fast Track Qualifier races as well as providing analysis for EVERY race due to be run on All-Weather finals day itself, along with PLENTY other all-weather analysis during the subscription period.
All for just £29.99!
Join the best All-Weather analyst on the block as he guides you through the sand in his own in depth and unique way.
Sign-up below 👇👇👇

Any issues please do send an email to me (Ben) at – info@narrowingthefield.co.uk – and I will be more than happy to assist you.
27 responses to "Ornate to blast from the gate?"