10
Oct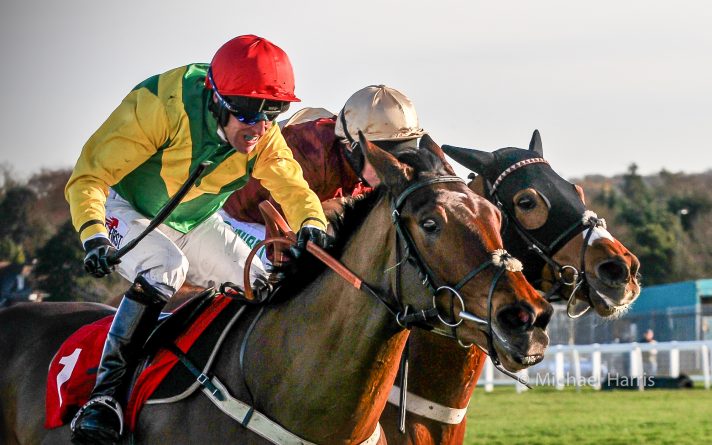 NTF Race Trends: 2020 Munster National Analysis…
Chepstow's Persian War Hurdle weekend in the bank and the Munster National waiting to smack us in the chops on Sunday…
…yep, the 2020/21 National Hunt season is definitely picking up speed now!
To be honest I find the Munster National one of the toughest challenges on the jumping calendar to nail!
Like it's Kerry National bed partner from last month, it's again one of those early season races that isn't quite 'strong' enough to add to the full NTF subscription service but does serve it's own purpose for me in that I can use it to continue getting my eye in for the season ahead.
…and talking of the Kerry National, I'm still reeling from that agonising photo-finish defeat for MOYHENNA…😵😩 none of that here please Betting Gods 🙏…
I'm just about to open the doors to the full NTF service to members of the free list next week, so it never hurts to get in a few more 'practice swings' to get my jumping eye fully back in focus, the start-to-middle of October is often a tricky wee period on the jumping front. Well I say 'practice swings' but I'm very much playing for real, there won't be no paper trading here, those days are long gone.
Lets get stuck into the analysis and see if we can tame the wild beast that is the Munster National…
---
Download the full Munster National Analysis on the below link…
---
As always you don't have to side with my selections, there is plenty of analysis in the guide that you can utilize for your own thoughts and workings.
If, however, you just want to see what I'm backing my own personal selections are below…
---
2020 Munster National Summary
www.narrowingthefield.co.uk
NTF Shortlist…
MORTAL – 5/5
DOCTOR DUFFY – 5/5
MOYHENNA – 5/5
ROARING BULL – 5/5
www.narrowingthefield.co.uk
Conclusion/Selection(s)
DOCTOR DUFFY (C Byrnes) – Ran a sound enough race last time out in the Kerry National (3rd) although a mistake at the first probably put him a little out of position in the early stages. Davy Russell taking over in the saddle is certainly interesting as the Byrnes/Russell partnership at Limerick with 4yo-7yo's return a very eye-catching…8/20 | 40% S/R | +£21.63 BFLSP – W&P 16/20 | 80% S/R – 15% above expectation…Doctor Duffy fitting that angle here, and hopefully there's still some improvement to come from the 7yo.
ROARING BULL (G Elliott) – Fresh can be a good time to catch this 7yo, with form figures of 1-1-3-1 to his name off breaks of 121 days or more. He's also got a fine record to his name under the following…3m or less | NO Heavy in the going | NOT a very undulating track…where he is 6/12, 1p – all 6 of his career wins. He's not scared of a big field either – form of P51066F1 in fields of 16+ – and he's interesting at a price.
Of the others on the shortlist MOYHENNA clearly has an outstanding chance of going one better than the Kerry National last time out, especially at a track he loves (2-2-1-F at Limerick) whilst MORTAL needs to show he really wants to be tackling these 3m+ trips (now 0/7 over 2m5.5f+ trips).
As is my new modus-operandi I'll be backing all shortlisters to Betfair SP. How you choose to utilise the analysis is up to you.
More details of this method can be found on this page
---
This is likely to be the last piece of free race analysis on the blog for a while as this side of NTF will be moving to the full members service for the remainder of the season.
You can join the full NTF Members service shortly and to make sure you don't miss out on the best sign-up option, you need to get yourself on the NTF Free list…
Best of luck if you are getting involved in the Munster National.
Ben (NTF)