14
Oct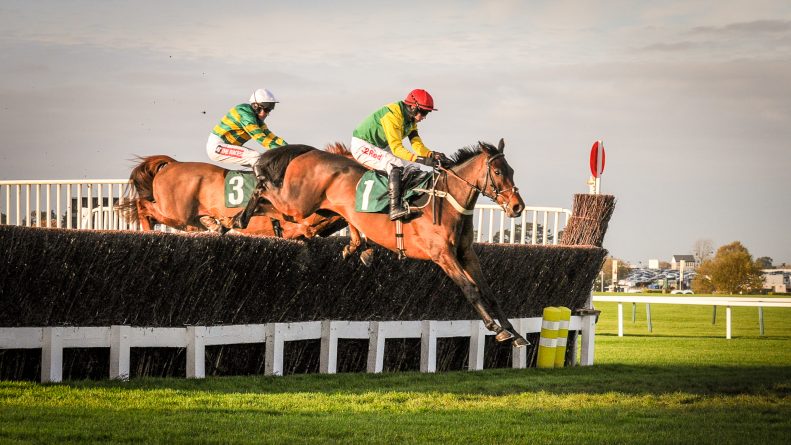 Five well-handicapped National Hunt horses you need on your side for 2020/21…
One of the many perks of my thorough approach to updating my private notes for the coming National Hunt season is that I also come across an ample hoard of horses that I would believe to be 'well-handicapped'. In other words, a horse that is sitting on a mark that I think is below the ceiling of his or her true ability/potential.
They may be sitting on their existing mark due to a bare novice campaign last season or they may well have plunged to the mark after a string of below par runs, most likely running under conditions or from a mark that stops them performing to their peak.
In these initial stages of the season it's more likely to be the second season chasers/hurdlers that slide on up to the top of my list as they have the most potential and room for manoeuvre, there's a good chance the handicapper hasn't had enough of an opportunity to hammer their marks yet and anchor their winning chances.
Identifying these types can, and will, lead to some juicy profits throughout the season.
Due to the enforced early finish to last season there could be any number of horses who were able to keep their light hidden under a Covid shaped bushel, with no Aintree, Ayr, Sandown, Punchestown or other end of season races to pick off and move themselves up the ratings.
Does that make that make this process easier or harder? Well, it probably levels itself out in truth, as some would also have found themselves sliding down the handicap scale having bombed out at one of the aforementioned end of season festivals.
Basically I'm not going to worry myself with the ins and outs of the lockdown impact on handicap marks, as with everything in this life it is what it is, we just gotta roll with it and play the cards we are dealt…
Today I want to share with you five horses that I believe have the scope to expand on their current marks (well-handicapped in other words) and in the process can hopefully land a handicap or two along the way, before the handicapper catches up with them and ties them down to stopping marks.
Starting with…
DEISE ABA (P Hobbs) 7yo
Current Handicap Mark – OR 141
This Mahler gelding got off to a pretty sketchy start over fences last season, finishing pulled-up at Aintree on debut having looked a minor threat turning for home before folding tamely from three out. He was wearing a hood that day, which he had worn on his three hurdle starts, but they removed it for subsequent chase starts and that did seem to have an impact, with his next four starts showing plenty of improvement.
His second chase start came at Ascot in November where he finished 4th in what has turned out to be a hot contest to follow. Apart from the last placed finisher Spiders Bite ALL of the field won at least one race at some stage in the season, with the combined future form of the field reading…9 wins & 4 places from 28 starts… in short it's a solid piece of novice chase form.
DEISE ABA then cruised to victory in a 2-runner affair at Catterick before stepping up in class and winning the Class 2 Betway Master Handicap at Sandown, beating the Venetia Williams trained Cloudy Glen by 3.5L, with a further 8.5L+ to the rest of the pack.
He rounded his season out with a fine fifth in the Kim Muir at the Cheltenham Festival, bang there five-out before not quite have what was required to kick on in the closing stages.
He was dropped 1lb for that effort to OR 141, a mark that should still be within range for him after only five chase starts.
He's not a horse that I've pinned down to any Prime Conditions just yet but I did notice that all three of his wins have come when carrying 11-00 or less, with the following being his 'weight carried' splits…
Carrying 11-00 or less = 111 (3/3)
Carrying 11-05+ = 4P445 (0/5)
That might be something of nothing…or it could be he's not a fan of carrying the bigger weights…hard to tell at this stage but it's worth keeping in mind at the very least.
There was enough in his Novice campaign for me to think he's still got something in him from his current mark and there's certainly still potential for him to capture a staying handicap chase at some point this season.
DEISE ABA's Prime Conditions – Open on his absolute Prime Conditions at minute but a 3m+ Handicap Chase would certainly be the basic starting point
.
TORPILLO (N Twiston-Davies) 5yo
Current Handicap Mark – OR 143
NTD wasted little time in getting this youngster over fences and the French bred returned instant dividends with an all the way victory at Warwick in November, disposing of future Graded Chase winner and Marsh Novices' 4th Mister Fisher in the process.
He then found the G1 Henry VIII Novices' Chase at Sandown and the G2 Kingmaker Novices' Chase at Warwick too hot to handle, at what was still the embryonic stage of his career, weakening in both those races before they got to the business end.
His final start saw him switched to handicap company and the Listed Novice Handicap Chase at the Cheltenham Festival (won by Imperial Aura) and he actually ran plenty better than his 25L tenth finishing position suggests, still prominent at two-out and only properly fading at the final obstacle.
Although still earlier days for the horse the signs are that he possibly isn't a huge fan of the hustle and bustle of large fields (15th of 21 and 10th of 20 on his two starts in large fields) and he may also just be at his peak in the autumn/winter months when there is a plentiful supply of juice under foot…
Form in Oct – Jan = 131141 (4/6)
Form in Feb – Mar = 4500 (0/4)
That Feb-March form has all come at Class 1 level and that would be another minor concern of mine; is he a proper Class 1/Graded level campaigner?
I'd be open on that for now, especially with that Novice season now behind him and that experience now in the bank, and at the very least I'd like to think he could have a Grade 3 Handicap in him somewhere from his current mark.
In all likelihood a Class 2 is a more plausible target, possibly on a flatter track than Cheltenham and probably in a race where he won't have too much hustle and bustle to contend with, and there should be plenty more to come from the youngster in his second season over fences.
TORPILLO's Prime Conditions – Open to certain extent but absolute Prime Conditions may be…C2 level or below | NOT Very-Undulating tracks | Fields of less than 16 (smaller the better)
.
BADDESLEY KNIGHT (C Gordon) 7yo
Current Handicap Mark – OR 138
This 7yo was mixing it with some above average types in his three chase starts last term, with most of them ending up much higher rated than the Gordon horse come seasons end.
On chase debut he split ROUGE VIF (now rated OR 156) and MALAYA (also now rated OR 138), with Rouge Vif going on to win the Kingmaker and finish 3rd in the Arkle.
He then beat MOONLIGHTER at Wincanton when giving that one weight, with the Nick Williams horse ending the season on OR 142. That race (21st November) worked out well on the form front, with the three behind him all winning at least once before seasons end, same with 8th placed finisher Musical Slave.
His final start came at Doncaster where he finished second behind the classy MAIRE BANRIGH, who ended her campaign on OR 148.
Those kind of figures make the 138 mark that BADDESLEY KNIGHT starts the season on look very workable indeed.
He's already had a spin this season at Fontwell over hurdles (2nd October), finishing a well-held 6th of 10, but he'll have needed every inch of that outing as he's very much a horse that comes on for a run…
Form off a break of 91+ days = 24263 (0/4)
Form off a break of 90 days or less = 531121 (3/6)
He's probably also one that doesn't want too much juice underfoot…
Form on Good to Soft or quicker = 3111422 (3/7)
Form on Soft or Heavy = 5236 (0/4)
If you look at him under the following…DSLR 90 or less & Good to Soft or quicker…you get a form line of…2111 (3/4, 1p – all 3 career wins)
If connections find him an opening under those conditions then OR 138 shouldn't prove any barrier to his chances of success.
BADDESLEY KNIGHT's Prime Conditions – Handicap Chase | DSLR 90 or less | Good to Soft or quicker
---
---
The NTF Alternative 20 to follow is now ready!!
---
---
RESERVE TANK (C Tizzard) 6yo
Current Handicap Mark – OR 146
It's easy to forget this horse is a triple Graded winner but that's exactly what he is, with two G1's over hurdles and a G2 over fences from last season on his CV.
I'm a firm believer that he's at his absolute best going Right-handed…
RH form = 1111 (4/4)
LH form = 37122P (1/6)
Which surely goes some way to explain his chasing form in his novice campaign last year…
2nd (LH – Chepstow)
1st (RH – Wincanton)
2nd (LH – Newbury)
PU – (LH – Cheltenham)
He may not be the most natural jumper in the world but he's clearly a very talented individual and a mark of OR 146 looks more than exploitable if they decide to switch to handicap company, which they surely will.
He's only a 6yo and there's quite possibly scope for him to be tried at 3m+ trips, which could well help his jumping, being that they'll be going just a shade slower at the longer trips.
The handicapper has given him a chance on the figures given he is rated 151 over hurdles and was rated at a peak of 151 over fences last season, and if they can find a handicap for him on a right-hand track he's going to be a danger to all.
RESERVE TANK's Prime Conditions – Right-Handed tracks (no need to get overly complicated here!)
.
FAIRE PART SIVOLA (L Russell) 5yo
Current Handicap Mark – OR 129
This lightly raced hurdler started off last season with a commanding victory in a Class 3 Novice at Leicester, with the 6L 2nd (Trincomalee) winning next time out to boost the form.
He followed that up with a head defeat to a Paul Nicholls hot-pot Calva D'Auge at Wincanton, with the pair of them a massive 14L+ ahead of the rest of the pack come the line. The Nicholls horse backed up the form by winning next time out.
Connections decided to take a crack at the G2 Dovecote Novices' Hurdle next time out at Kempton but things didn't work out for him that day, finishing a well-beaten 6th of 9 and ultimately he probably just isn't up to that level.
They rounded his season out with a crack at a valuable handicap pot at Uttoxeter over 2m4f but that trip on heavy proved beyond him, ending up pulled-up having never looked a threat.
The upshot of those last two efforts is that he starts this season on OR 129, a mark that looks well within range for him and underestimates his true level of ability. 
He may well end up being capable of staying 2m4f/5f trips in time, although probably not when the mud is flying, but I'd personally like to see them revert back to 2m trips to begin with, I'd be convinced he's got more to offer from his current mark at the shorter trips.
FAIRE PART SIVOLA's Prime Conditions – 2m Handicap Hurdles
*moved to Lucinda Russell over the summer, thanks to Robert Thompson for pointing this out to me
---
I'd be enormously optimistic that these five can pick up handicap pots at some stage during their 2020/21 campaign and prove to be some way better than their current marks in the process.
Ben (NTF)
p.s. the NTF Alternative 20 to follow for the 2020/21 season is now ready!
If you don't have your copy yet grab it on the following page…
8 responses to "Five well-handicapped National Hunt horses you need on your side for 2020/21…"