22
Sep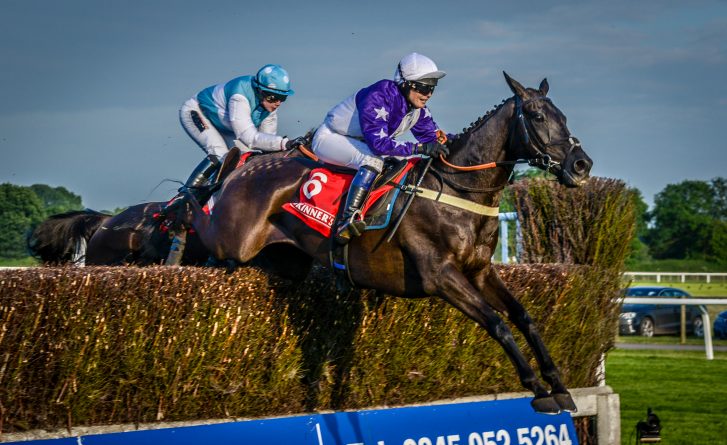 2020 Kerry National: NTF Trends Analysis…
Kerry National time already…😵
Wow! Where the hell did that summer disappear to…😷
Due to personal circumstances I've been quieter than usual here on the free blog over the summer months, but with the National Hunt game looming large on the horizon I'm pumped and ready to kick back into action over the coming weeks and months, providing the usual quality posts to get you fired up and ready for the 2020/21 National Hunt season and beyond.
The Kerry National from Listowel has long been a vital marker for me on the road to the National Hunt season 'proper' and it's a race I love tucking into on the Race Trends front, win or lose.
Talking of Race Trends, I've made a couple of minor tweaks to the process during the summer months. The strange world we find ourselves living in at present forced my hand a little but I'm more than happy with how I'm tackling things, and the slightly reduced flat season has given hard evidence that I'm comfortably on the right lines with the approach (more on that later).
For anyone who is new to the blog (hello!) the Race Trends approach I utilise is only one part of the full members service and I don't expect to find the winner everytime I dig into a race using this method. Enough times to make it pay in the long-term, yes, but to expect it to work everytime would be foolish and only lead to disappointment.
There are a few ways you can use the shortlists that my race trends compile, indeed I've just been discussing exactly that in the members area with my summer members, and again, I'll come to that later in the post, for now, however, I'm sure most of you want the analysis…so here it is…
---
Kerry National Race Trends Analysis
.
This has been a strong race on the trends front and the following trends would have found you 13 of the last 15 winners and 28 of the 60 placed horses…
.
15/15 1-7 starts in current season
15/15 no more than 4 Chase wins
15/15 DSLR 48 or less
15/15 at least 4lbs higher than last win
15/15 1-12 previous handicap chase runs
15/15 ran over 2m-3m LTO
14/15 aged 6yo-9yo
14/15 11-37 career starts
.
…applied to this year's entrants narrows the field to the following…
.
DOCTOR DUFFY
MORTAL
ASK NILE
MOYHENNA
DEMI PLIE (reserve)
>
…looking closer…
.
DOCTOR DUFFY (BYRNES – BROUDER) – CP runner
Been in fine form since switching to fences this summer, winning the last two including the Mayo National at Ballinrobe last time out. 2 from 2 since visor applied (wears it here) and Kevin Brouder gets on well with the horse (form of 210011).
MORTAL (J O'BRIEN – O BROWN) – HU runner
Low strike-rate so far in career (3 from 16) but did fire in a career best effort last time out when winning over 2m5f at Killarney.
ASK NILE (NEVILLE – S O'KEEFFE) – CP/HU runner
Another with a below average overall S/R (2/30) but ran a sound race behind Doctor Duffy in Mayo National LTO and does get a 9lb swing in the weights with that one here.
MOYHENNA (HOGAN – MEYLER) – CP runner
Should come on plenty for run over Hurdles at Ballinrobe at start of month (that was first run for 169 days and is 0/5 off breaks of 121+ days).
DEMI PLIE (ROCHE – MISS A O'CONNOR) – FR/CP runner
One of only 2 CD winners in the field and still looks relatively unexposed over fences. Good overall form at the track (2621) and good form over 2m6f+ trips (2113). Interesting runner if gets in.
**
Conclusion…
Looks it's usually tricky affair…but we should expect no less from the race!!
Of the Race Trends shortlist the one that actually interests me the most is DEMI PLIE (C Roche), although the mare does need at least one to drop out to be able to take her place in the line-up. She ticks plenty of boxes (away from the Race Trends) and she should be able to pop along on the front end easily enough, sitting just behind the front-runner KUPATANA.
DOCTOR DUFFY (C Roche) currently shares favouritism for this but he is one of the 'form' races in the race, coming in off the back of two victories, and his ability to stay and travel smoothly will do him well in this contest. He makes plenty of appeal.
Out with the trends the other three shortlisters probably have a couple of question marks to answer although MORTAL certainly looks worth another try at a staying trip like this and the record of his young pilot Oakley Brown when riding for Joseph O'Brien (on horses with an SP of 14-1 or less) does catch the eye…10/21 | 48% S/R | +£52.89 BFLSP – W&P 13/21 | 62% S/R.
---
If you want the analysis as a PDF then grab that HERE
---
So…the Race Trends…
I've been chewing this over in the NTF Members Area over the past few days, now that the Summer NTF service is about to come to a close (only a couple races still to go)….
As I already mentioned, I chopped things up a little on this approach, mainly due to the circumstances we (the world!) found ourselves in but also because I wanted to make some tweaks to it, to tighten things up a little.
Now the following is something I've mentioned before, a few times over the years in fact…
But it's also worth pointing out that…
I'm not saying this is exactly how I have followed the Race Trends
I'm not saying this is how YOU should follow the Race Trends
I'm not saying it's the ONLY way to follow the Race Trends
What I AM saying is that…
This is ONE way that the Race Trends can be followed…and it's how I will personally be following the Race Trends going forward…
…and had it been followed in this manner this season (following the Race Guides I produced for full members) it would have resulted in a tidy profit to Betfair SP (this is ONLY the Race Trends, not any other analysis I've covered over the summer…).
The method I'm talking about is…
Back ALL shortlisters to Betfair SP
I've floated this out before and I know some people are not interested in that sort of approach, and that is absolutely fine, I completely get that and the race analysis part of NTF can be used in many different ways…but it is a backing method I've been working towards for sometime now, on a personal level, streamlining my Race Trends approach to get to a point where I'm comfortable with the 'back all shortlisters' angle.
I covered 64 contests on the Race Trends approach this summer (less than normal due to the shortened/squeezed season we had) and implementing the 'back all to BFSP' method would have produced the following…
64 races covered
28 winners found (44% S/R)
226 horses backed (average of 3.5 per race)
Betfair LSP of = £121.90 (that's with 5% deduction included, obvious you can back to a 2% deduction if you choose that option on Betfair)
*Results to a £1 level stake
Now there was a bit of a dip right at the start, which was far from a surprise as we were looking at a bunch of races being run out of sequence due to coming out of lockdown. I discussed this with members at the time and I was wary of that happening and I had a feeling things would be shaky. When we reached Glorious Goodwood, however, things picked up quite a bit, which again makes perfect sense as we were more on track with the normal calendar…
Prior to Glorious Goodwood I had covered 17 races on the Trends front, with the trends finding just the 5 winners (29% of winners).
From Glorious Goodwood to last Saturday (19th Sept) I covered 47 races on the Trends front, with the trends finding 23 winners (49% of winners).
I'm not in the slightest bit surprised by that, I knew the start of the delayed season could be tricky on the Race Trends front.
Now the overall total is boosted by a handful of big priced winners, but that is the nature of betting and the beauty of Race Trends…they find those chunky priced winners that you may not otherwise get near with 'normal thinking'…and that's where the profits come from, it's the 'spikes' that get you the profits from this approach, the rest of it just keeps you ticking along.
As I said earlier, I've looked into this sort of 'back all qualifiers' approach previously, although I was never that comfortable with it before as the final analysis always had others bits interspersed with it (like Dosage trends and such like)…but this current way of looking at Race Trends, which in truth I've probably been sliding towards for a little while now and was 'fast-tracked' there due to Covid/lockdown, gives me much greater confidence in the 'back all approach' and will also stop the bloody heartache of a 'biggie' winning without my money being down!!! (always leaves me in a stinking mood when that happens 😒😒😒).
Again, this is just one part of the full NTF service and I'm absolutely not saying "this is how it should be done"…everyone has their own views and own methods, it's part of what I love about this game, but I did just want to highlight this approach, as I have done in the past, as this is almost certainly the way I'm personally going to play the trends going forward from this.
Does all this mean the winner of the Kerry National is definitely in the five shortlisters? Hell no, nothing is guaranteed in this game…there will be plenty swings and bumps here and there but hell, that's what comes with betting on racehorses!! I'm used to it by now!! I've lived it day in, day out for the past fifteen years (at least!!).
Anyhoo, enough of my jibber jabber for now and very best of luck if you are getting involved in the Kerry National 👍
Cheers – Ben (NTF)
p.s. as is always the case at this stage of the year I'll shortly have a bundle of FREE guides for all you National Hunt fans. Those guides will be dropping into the inbox's of members of the NTF FREE LIST, so if you are not already on that list, just click the the following button and join up today…
13 responses to "2020 Kerry National: NTF Trends Analysis…"