13
Sep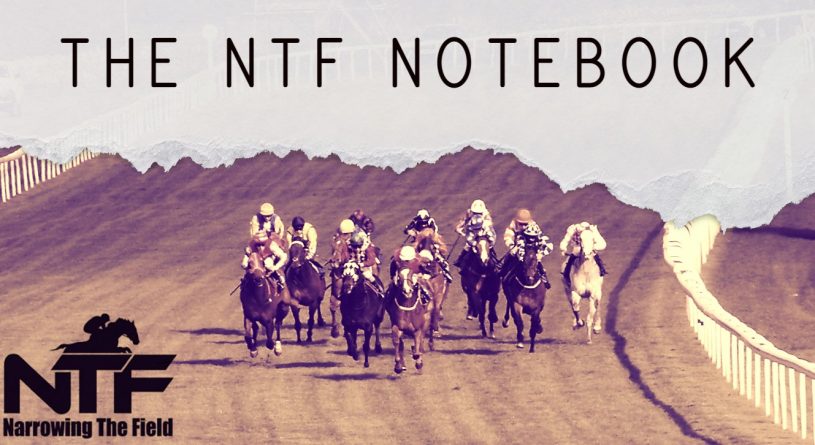 NTF NOTEBOOK: Monday 5th – 11th September
Safe to say it's been a strange few days here in Blighty…
I think enough has been spoken elsewhere (and will be spoken plenty more still) with regards to the passing of the Queen last week… and I won't pretend I have anything much to add that hasn't already been said… but whilst watching some clips on the various racing channels of the many horses Her Majesty owned I can't help but wonder when my own favorite Queen owned horse will turn up…
Who might that be Ben? I hear you ask…
Well it's the one and only BARBERS SHOP! Trained by Nicky Henderson…

OK, I get why he's not been shown in any of the clips, he was hardly a superstar, but I remember being mad keen on him for the 2008 Paddy Power Gold Cup… I thought he was nailed on for the race off OR 142…sadly for him he bumped into something just a little bit better handicap than he was… some unexposed Twiston-Davies thing called IMPERIAL COMMANDER running off OR 139 😟🤕 unlucky BARBERS SHOP, you had no chance against the future Gold Cup winner off that mark my boy!!
That effort (he was 11L+ ahead of the remainder) and his next start, where he sauntered away with the Future Stars Chase at Sandown, gubbed his handicap mark a bit (for all he finished a fine fourth behind Denman in the 2009 Hennessy off OR 156) and I always felt he never quite fulfilled his potential… still, I liked him, he had some decent novice form and, more importantly for me, he had some solid enough patterns to his form that I could take advantage of (although the Imperial Commander defeat in the Paddy Power Gold Cup still stings a little…I had Barbers Shop at some decent ante-post prices…in the days when I was playing ante-post a bit harder than I do now…) good times 😊💇💈
Anyway… let's get back to the here and now cos I've got another bunch of Notebook horses for you to tuck away in your trackers from last week's racing…
---
NTF NOTEBOOK: Monday 5th – Sunday 11th September
 ,

FAYLAQ
4th of 11, 1m2f 3yo+ Handicap, Doncaster, 7th September
Ewan Whillans is yet to really get anything major out of this 6yo Dubawi gelding since he moved from the William Haggas yard at the back end of last year (0/7, 0p for Whillans) but there has been plenty signs of life on his last two starts (here at Doncaster and his 4th in the Lanark Silver Bell at Hamilton prior to this) and the horse's own losing streak (currently 16 and counting…) could be about ready to come to an end.
He actually fired in a career best on the Proform Speed figures here and I don't think he had bang ideal Prime Conditions to gun for here, which always makes me sit up take notice (a high/best speed figure when conditions not in horse's favour).
All three of his previous wins came over trips of 1m3f – 1m4f (this was over 1m2f) and he's yet to even record a place away from those trips…
1m3f-1m4f = 3/9, 1p
Other trips = 0/14, 0p
…a step back in trip wouldn't be a bad move and ideally they'll find a race under the following…
C3 or less Hcps | OR 95 or less | 1m3f-1m4f | RH tracks | June-Sept = 111 (3/3 – all 3 career wins)
They are, admittedly, relatively restrictive conditions so he maybe doesn't need every single box ticked, although given he's 0/20, 1p away from those conditions it could be that he DOES need ALL those boxes ticked! Hopefully connections find a suitable opening for him soon enough…
.

CURTIZ
3rd of 10, 1m0.5f 4yo+ Handicap, Epsom, 8th September
Hughie Morrison's 5yo enjoys Epsom but I'm not sure he will have enjoyed this Heavy ground and that probably just held him back enough in the closing stages here, for all his 5L 3rd still reads a decent effort.
He had been struggling from career high marks in the 70's prior to this but the handicapper has finally given him a chance by releasing him back down the weights and he should be up to bagging his sixth career victory before too long, especially when meeting with his Prime Conditions…
OR 70 or less | C5 or less Handicaps | 1m-1m2f | fields of 10 or less = 38111112 (5/8, 2p – all 5 career wins)
…no cut underfoot would be preferable as well (although maybe not absolutely necessary).
.

HARROW
3rd of 10, 7f 3yo Handicap, Doncaster, 8th September
This was a fine run from the 3yo, who was running here for the first time off a gelding operation, his first run for 84 days. He was tenderly enough handled in the early stages and just had a bit too much to make up against the front two, who had the run of the race out front and were never put under any real pressure from the rest of the pack.
Andrew Balding runners do well enough on their first start off being gelded, hitting a 14% Win S/R and a 39% win & place S/R, and they generally improve further on their next start, especially under the following…
A Balding | second run off gelding op | C2 or below | DSLR 42 or less | 3yo-4yo | Beaten less than 12L LTO = 47/180 | 26% S/R | +£86.73 BFLSP – W&P 77/180 | 43% S/R
…improving to a 32% S/R when starting at a single figure SP…
…all stats I suspect HARROW would meet on his next run…and he's very interesting going forward from this outing, especially under what I suspect are his Prime Conditions…
Class 2 level or less | July-Sept = 31112 (3/5, 2p – all 3 career wins)
.

JAUN LES PINS
7th of 13, 6.5f 4yo+ Handicap, Doncaster, 11th September
Mick Appleby has worked his usually magic with this 5yo, banging in 3 wins straight off the bat after claiming him out of a claimer at Redcar in the summer. He fly-jumped out of the stalls here and was on the back foot right from the off, which mixed with the fact he was down near the stands side (which really wasn't the place to be in this race or indeed on the day) means things didn't really go to plan for him here and I suspect Mick A hasn't finished unlocking him yet.
He was also running off a break of 38 days here and he's always been a better horse off shorter breaks…
DSLR 25 or less = 6/18, 5p
DSLR 35+ = 0/12, 2p
Taking all those negatives into consideration (DSLR, fly-jumped the start, drawn/raced on wrong side…) then the fact he posted a career best Proform Speed figure again fully suggests that Mick Appleby can still squeeze a bit more out of him, and I'll be keeping an eye out for him under the following…
June-Oct | DSLR 25 or less | RH or Straight track = 111112513 (6/9, 2p – all 6 career wins)
.

SIGNIFICANTLY
7th of 19, 5.5f 3yo+ (Portland) Handicap, Doncaster, 11th September
The Portland is a very tricky race to win from quarter 1 of the draw, only 2 of the last 25 renewals have been won by those drawn in the bottom quarter, so I'm always looking for one that runs well from a low draw in this…
CALL ME GINGER would be the obvious one, being that he finished 2nd from stall 2, but I'm unsure about his current rating, I feel it could be a shade above his ceiling (for all Amie Waugh's 5lb claim helps with that) and COUNT D'ORSAY's 3rd from stall 4 shouldn't go unnoticed… albeit the signs are that he has very much forgotten how to win (a 28 losing streak and counting 😬)… but it's SIGNIFICANTLY's 7th from stall 1 (a stall none of the last 25 winners broke from) that caught my eye, mainly because he is finally back down to a winnable mark after being stuck up in the 100's since his last victory. This run was the first time he'd raced off lower than at least 100 in the last nine starts and he's well worth keeping on the radar for when he rocks up under the following Prime Conditions…
OR 96 or less | C2 or below | June-Oct = 711132222 (3/9, 5p – all 3 career wins)
…the 7 in that form line was this run where he was obviously disadvantaged by the draw.
.
---
As I'm sure some of you noticed there was no 'How did THAT win/How did that NOT win?' post last week… I simply ran out of time due to the Doncaster analysis I was doing for NTF Members… and then the country went a bit mad when the Queen passed away… but fear not, all being well HDTW/HDTNW (not sure that acronym will catch on 🤨) will be back in it's usual slot this Thursday 👍
Cheers, happy punting and stay well everyone – Ben (NTF)