23
Sep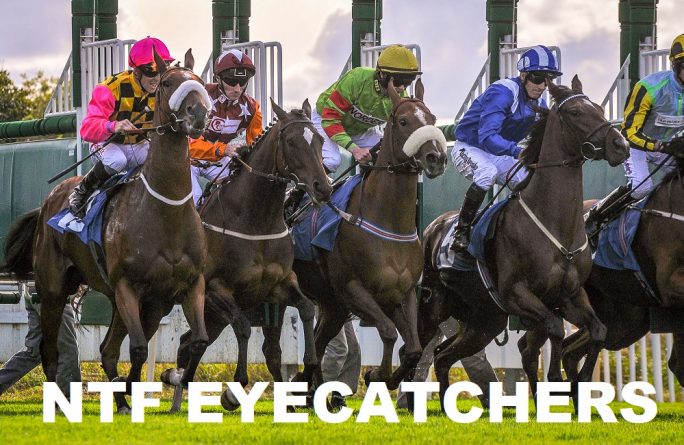 NTF Eyecatchers: 23-09-19
A busy week ahead for me as I continue to trawl through my mountain of National Hunt notes in preparation for the season ahead.
Every year it always amazes me how I fail to delete the odd notes here and there for horses that haven't raced for years. Just yesterday I stumbled upon my notes for John's Spirit! Interesting as it is to reminisce about his Cheltenham Chase form – Old course form 6711129 (3/7) | New course form 545964P3 (0/8) – it ultimately serves no purpose, given he was retired in 2016, and only takes up unnecessary space in the database. Sorry old boy, notes deleted (albeit I did watch his Paddy Power Gold Cup victory one last time…you know…just for old times sake…).
I'm almost done my yearly data cleansing though and my 'Alternative 20 to follow' free guide will be following shortly…
I've still got my toes dipped in the flat game for another couple of weeks though so lets crack on with today's post…
The Ayr Gold Cup meeting proved it's usual tough nut to crack, it's probably one of the toughest three day meets of the season, but thankfully the three trainer trends highlighted on the blog last week did the business…
Balding – 1/1 | 100% S/R | +£4.94 BFLSP – W&P 1/1 | 100% S/R
O'Meara – 1/6 | 17% S/R | +£0.89 BFLSP – W&P 3/6 | 50% S/R
Fahey – 2/11 | 18% S/R | +£0.58 BFLSP – W&P 2/11 | 18% S/R
Cumulative total = +£6.41 BFLSP
Not a massive amount of profits but better than a kick in the nads that's for sure! Balding the star of that little threesome for sure, his angle for the meeting is particularly tight and strong.
Newmarket's three day Cambridgeshire meeting takes the trainer trends focus this week and there is one trainer that stands head and shoulders above the rest at the meeting; Mr John Gosden (should really be Sir by now…).
His overall stats are noteworthy enough…
22/78 | 28% S/R | +£66.96 BFLSP – W&P 34/78 | 44% S/R
51% above expectation | 86% ROI (Betfair)
Decent enough on their own but if you want to tighten that up a bit…
Gosden at Cambridgeshire meeting | Non-Handicaps | SP 12-1 or less
19/49 | 39% S/R | +£69.89 BFLSP – W&P 28/49 | 57% S/R
68% above expectation | 143% ROI (Betfair)
*since 2012
A nice and simple angle for the Gosden runners and one that should continue to churn out profits…
Now onto the Eyecatchers report for last week…
Eyecatchers report: 15th – 21st September
Thursday 17th
ROTHERWICK (3rd of 9 at Chepstow – SP 15-2)
This was over 1m4f so out with his prime conditions (he's now 0/8 over 1m2.5f+ trips). Wasn't a bad effort but he really wants shorter trips.
Thursday 19th
GRIMSDYKE (7th of 11 at Southwell – SP 4-1)
Not sure why they switched back to the A/W given he ran a shocker the previous time he raced on the surface (well beaten at Newcastle on his second career start).
The offspring of his sire (Firebreak) also have a miserable record at Southwell over 5f-7f trips (2 wins from 45 starts) and it was clear from a very early stage that he was another Firebreak sprog that was not enjoying the experience.
A poor effort but also poor placement from connections…
Friday 20th
TOMMY G (13th of 24 at Ayr – SP 7/1)
Drawn on the wrong side for second race in a row, simple as that. First three came from the far side group (stalls 9-13-7) and he was drawn 20 and stayed in the smaller near side group. Probably have to wait until next season before he's winning again, he'll be on a very decent mark by then though…
Saturday 21st
PONDUS (3rd of 5 at Newbury – SP 7/4)
Wasn't a bad effort but in fairness nothing seems to be beating Desert Encounter at the minute! The Simcock horse is now 10/17, 4p at G3 level & below over 1m2f – 1m6f trips, has just fired in a hat-trick of wins and seems in the form of his life aged seven.
NTF Eyecatchers
SOCIETY RED (R Fahey)
4th in the C2 Kilkerran Cup Handicap (Ayr – 21-09-19)
I've been waiting all season for this one to come back down to a winnable mark. That happened on Saturday and although he didn't take advantage of the opportunity there was enough in the effort to suggest he's ripe for winning again before too long.
Prior to this effort he'd been stuck on marks of 88+, returning the following form line…
7-5-0-8-2-5-2-0-8-0-7-0 (0/12, 2p)
He quite simply struggles from those lofty mark, despite going close on a couple of occasions.
He's now back down to a much more feasible mark of OR 86 and he's worth considering, especially when meeting with the following prime conditions…
OR 86 or less | Good or Good to Firm | Fields of 12 or less | Flat or slightly undulating tracks | Race worth 30k or less to the winner | May-October
…where he has a form line of…
4-1-1-1-7-3-2-1 (4/8, 2p – all 4 career wins)
When he gets those conditions he extremely likely to run his race. You could probable be flexible to a certain extent with him although I'd be wanting as many of those boxes ticked as possible before getting the money down.
---
SOCIETY RED has been added to the eyecatchers page along with the rest of the eyecatchers squad, making it easy for you to keep a track of them in one place.
SOCIETY RED gets the pleasure of having the following classic from Sammy Hagar as his theme tune…
Ben (NTF)
p.s. this is likely to be the last eyecatchers post of the year as I'll be moving to full jumps coverage from here on in…
4 responses to "NTF Eyecatchers: 23-09-19"