16
Sep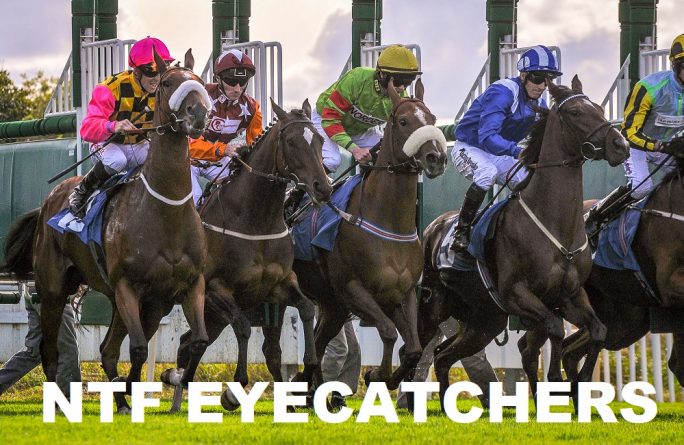 NTF Eyecatchers: 16-09-19
x
We are zooming through this flat season at a fair rate of knots…
LOGICIAN captured the final classic of the season on Saturday with a spellbinding performance, landing the St Leger at Doncaster in a course record time by an eased down four-lengths. Wow! One tap of the whip from Frankie and he was away. He looks special, very special…
The main area of focus on the turf this week comes from Ayr and their three day Gold Cup fixture.
Richard Fahey is comfortably the winning most trainer at the fixture in the past ten years with 36 winners to his name, a cool 20 ahead of his nearest rival Tim Easterby.
Finding a profitable angle into the Fahey masses, well, that's easier said than done, but I have tentatively come up with the following…
Fahey at Ayr Gold Cup meeting | Handicaps | Aged 2yo-5yo | Same or up 1/down 1 race class from last start | NOT heavy ground | SP 8-1 or less
…which has returned in the past 10 years…
22/64 | 34% S/R | +£102.24 BFLSP – W&P 34/64 | 53% S/R
I followed this angle last year and was rewarded with two E/W returns from two bets and I do suspect the E/W angle is probably the safest over the long-term (when price and field size allow of course).
A more niche angle to approach the meeting with is the following one for Andrew Balding…
Balding at Ayr Gold Cup meeting | Non-Handicaps | SP less than 8-1
…which has returned in the past 10 years…
5/6 | 83% S/R | +£15.66 BFLSP – W&P 6/6 | 100% S/R
That would be one for the more patient amongst you.
David O'Meara is another that it's worth looking out for. He's fired in ten winners at the fixture in the past ten years and they could all have been found using the following filters…
O'Meara at Ayr Gold Cup meeting | Handicaps | 3-6 starts last 90 days | Ran in a Handicap last time out | DSLR 26 or less | SP 12-1 or less
That has returned…
10/26 | 38% S/R | +£60.25 BFLSP – W&P12/26 | 46% S/R
It has run a bit hot & cold though so tread carefully.
That's a few angles for you to keep in your back pocket for the coming weekend but let's get back to the main point of this Monday blog post; the NTF Eyecatchers. Starting with the report from last week…
Eyecatchers report: 8th – 14th September
Thursday 12th
TOMMY G (7th of 16 at Doncaster – SP 20-1)
He's out of his prime months zone now (May-Aug) so he was a no-bet anyway, but I did watch him closely as I'm always open to making changes if what I witness during a race suggests I should. In this contest you have to say the 6yo was given a bang average ride by his young inexperienced jockey (a ride you'd hope and think she'd learn from, and she will, this was after all only her 16th ride in public). Tommy G was clearly done no favours by the draw given he exited from stall 17 (highest drawn runner) and the front 5 were drawn 1-11-8-2-3 but you do feel his jockey should have made her move sooner given how well her mount was clearly travelling. Tommy G comfortably beat the horses on his side of the draw but a lack of thought to what was happening on the other side meant he realistically had no chance placing, let alone winning. All part of the learning process for the jockey though…
As for the horse, do we keep him on the eyecatcher list? I'd say yes, for the short-term anyway. He's entered in the Gold Cup at Ayr this week but he's no chance of getting a run in that, so you'd expect him to turn up in either the Silver or Bronze Cup's (depending on which one he gets in). He's won four times at Ayr previously (from 13 starts) so he clearly enjoys the place. More interestingly he is 113151 at the track when racing from a mark of 76 or less. Right now he's on OR 77 so a small drop for this effort or a claimer on top and he'll become even more interesting.
I'll reinstate him in the squad (wasn't officially removed but you get me…) and let him hang in there for a bit longer (I haven't actually punted him since he's been in the squad anyway due to conditions!).
Saturday 14th
A MOMENTOFMADNESS (2nd of 22 at Doncaster – SP 9-1)
A massive run from the horse under prime conditions and he was only 0.5L down on a progressive 3yo come the line. E/W returns and no complaints here. He remains in fine form and on a decent mark (assuming he doesn't get pumped up the weights for this effort).
JUMIRA BRIDGE (6th of 7 at Bath – SP 9-2)
Never really got going on this and never really looked all that happy. Potential that he just didn't handle the road like conditions provided at Bath (his first run on officially Firm ground).
BALTIC BARON (3rd of 3 at Doncaster – SP 5-2)
Third of three really doesn't do this lad justice at all, given he was only beaten an agonising head and a head at the line!! This was a very likable effort and hopefully O'Meara finds a winnable opening for him before too long. If you've not seen the race make sure you grab the replay somewhere, last of three simply does not tell the story at all.
Now for the latest NTF Eyecatcher…
NTF Eyecatchers
HART STOPPER (S C Williams)
3rd in the C3 Silk Series Lady Riders Handicap (Doncaster – 12-09-19)
This was a fine effort in a competitive field, beaten less than a length at the line, and continued the solid form he's shown in the second half of the season (bar his unfortunate saddle slipping incident at Yarmouth in August).
The 5yo currently finds himself on a winnable mark at present (OR 83) and connections should hopefully be able to find him an opening under prime conditions in coming weeks. His prime conditions being…
Turf | 6f Handicaps | Flat tracks | OR 84 or less | DSLR 25 or less
…where he has form of…
4-1-2-1-1-4-1-1-1 (6/9, 1p – all 6 career wins)
He's entered in both the Ayr Bronze and Silver Cups this weekend and although they are fiercely competitive races to win, and you do need the 'luck of the draw', they would give him prime conditions to gun for.
He's worth keeping on the radar whilst he remains in decent form.
---
HART STOPPER has been added to the eyecatchers page along with the rest of the eyecatchers squad, making it easy for you to keep a track of them in one place.
I leave you with a bit of Keith Richards today, a song I had not previously heard until I started searching for a theme tune for this weeks eyecatcher.
Stick with it, it grows on you, got a cool kinda groove to it…
Ben (NTF)
p.s remember you can grab the latest NTF FREE guide from the following link…
11 responses to "NTF Eyecatchers: 16-09-19"