11
May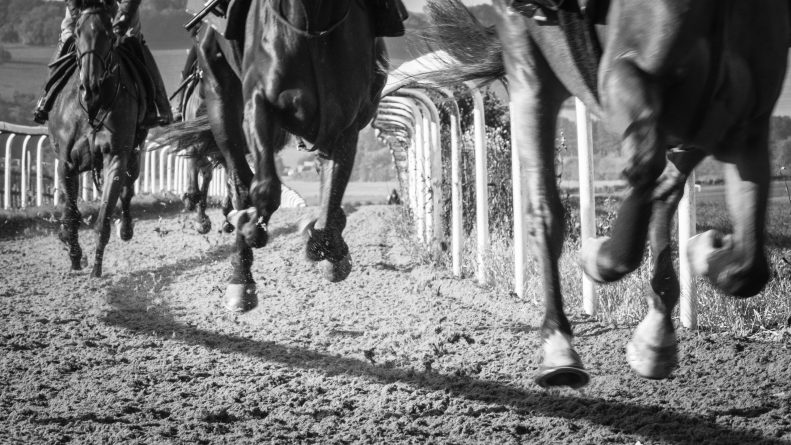 Five more 3yo Handicappers for the 2021 Flat season…
I've been continuing my deep dive into my own personal notes over the past few days, pulling together another quintet of 'unexposed 3yo handicappers' for you all, to supplement the original five I posted a couple of weeks back.
This new five have all had a spin already this season and should be fit to fire with a 'pipe-opener' now under their belts…
Five more 3yo Handicappers for the 2021 Flat season…
.
COTTAM LANE (K Ryan)
Current Handicap Mark OR 81
Sent off 5/1 joint-fav for his handicap debut at Thirsk last month this 3yo could 'only' manage a 5.25L 5th of 13. The winner that day – Tweet Tweet – was, however, able to grab the near side rail right from the off and there did seem to be an advantage to be draw high on the straight course at Thirsk that day. Cottam Lane was drawn in stall 6 and had to race down the centre of the track and although it probably wasn't a disadvantage it certainly wasn't anywhere near the advantage the winner had on the near side 'golden highway'.
Also worth noting that Kevin Ryan's 3yo handicap debutants (which this lad was) do often need their first handicap start to get going, with his 3yo handicap debutants striking around the 7.5% strike-rate mark, improving to around the 10.5% on their 2nd and 3rd handicap starts and then up to 15-17% on their 4th & 5th handicap starts, so they do improve with each handicap start, something I'd expect this Twilight Son gelding to do with this effort now in the bank.
I actually first noted this lad after his debut run at Hamilton last September, where he finished second behind the Karl Burke trained Bickerstaffe, a horse that now sits on a mark of OR 92, with the third horse that day – Burning Cash (P Midgley) – now rated a lofty OR 102. That Hamilton race produced some strong Speed Figures for the grade (Proform Speed Figures), with the first four all recording a figure above par for the grade and the first two home (Bickerstaffe & Cottam Lane) producing a figure significantly above the class par for the grade. Bickerstaffe & Burning Cash now being rated OR 92 & 102 proving that those speed figures were an excellent indication of what was to come from the runners.
Cottam Lane's next run came at Beverley and he didn't have to run to any great level to dismiss his 6 rivals, breaking well from his 6 box and winning by a very comfortable 4.25L. A routine victory and a fine piece of placement by his trainer Kevin Ryan.
His third and final start of his 2yo season came over 5f at York in October. He was reluctant to load that day and ended up weakening in the final furlong to finish a 5L 6th of 9. He actually met the winner that day – Showalong – at Thirsk on season debut last month, with Showalong finishing 2.25L ahead of him in 4th. Showalong has since come out and won a Class 2 Handicap at Chester, recording a career best and running just smidge below class par for the level on speed figures, so the Thirsk run has already been boosted.
Cottam Lane has actually been dropped 1lb for his Thirsk run but there is plenty enough evidence to suggest his current mark of OR 81 is a winnable one for him and based on the Kevin Ryan 3yo handicap stats he should be improving with each run and a win hopefully shouldn't be too far away.
WOOTTON CREEK (M Johnston)
Current Handicap Mark OR 78
This 3yo Wootton Bassett filly made her seasonal debut in a Maiden Fillies contest at Ayr at the back end of April, finishing a 5L 3rd of 8 after being sent off as the 6/4 fav. She took up her customary front-running role that day but the track wasn't suiting front-running at this meeting (the only front-running winner on the day came in a 3-runner race) and I have her marked down as 'running well against a pace bias' and I'd be marking her effort up a couple pounds on the bare form. The handicapper on the other hand decided to drop her 4lbs for the effort and she now finds herself on OR 78, which given how the form of her first two career starts have worked out looks an extremely winnable mark.
She started her career off with a 2nd in a 3-runner 7f event at Chelmsford last summer. The winner that day – Concessions – is yet to win since but she currently sits on OR 85 and has run a couple of decent efforts at higher levels. The third horse – Seattle Rock – is a similar type, having also yet top win since but having run some solid races at a high level, finding herself parked on a mark of OR 93 at present.
The form of that first run is solid but it's the form of her second start, a 2nd at Newmarket over 7f on the 26th of September, that really marks her out as a filly on a knocking good mark. The field that day has run 34 times since, winning 10 races and placing on 9 other occasions between them, with the winner that day – Saffron Beach – winning at G3 level next time out and finishing second in the Nell Gwyn and 1000 Guineas already this season, finding herself on a mark of OR 105 at present. Saffron Beach isn't the only horse from that race that points to Wootton Creek being on an eye-catching mark at present though…
Nebulosa (3rd) currently rated OR 86 and has won both starts since
Primo Bacio (5th) currently rated OR 100 having started this season with a 4th in the Fred Darling
Conservatoire (6th) currently rated OR 86 having pulled in a form line of 1-1-2 since
That three all finishing behind Wootton Creek but yet all now sitting on a mark above that of the Johnston filly, that's without even considering the fact that Saffron Beach is on the lofty perch of OR 105, some 27lbs above that of Wootton Creek.
The fillies third and final start of her 2yo career came at Nottingham over 1m0.5f on soft ground but she didn't really see out that longer trip, especially not on the softened ground, and in any case it's highly likely she was out of her depth in that race, with the winner – Noon Star – now rated OR 98 and near the head of the betting for the Musidora at York. The front 3 in that race also ran above par for the class and this was probably nothing more than a run to get Wootton Creek handicapped and a bit more experience under her belt.
Connections may try and get a maiden/novice victory in the bank before they send her handicapping but ultimately it's handicaps where I'm mainly interested in her, especially from on or around her current mark.
WALLEM (A Balding)
Current Handicap Mark OR 79
This Sea The Moon colt has already run in two handicaps so far this year, finishing 3rd at Kempton in March and then 4th at Newmarket in April, both times showing enough against rivals that are now plenty higher in the ratings to suggest his own mark should be well within range for him.
I actually first noted him on his career debut at Leicester last October when running a close second to Top Of The Pops (M Johnston) with the pair both recording a speed figure a good way above par for the class level (indeed the first 4 home either ran bang on par or above par, suggesting it was likely to be solid form).
His next run came at Newbury in October and he ran a fine race in 4th beaten only 1.5L come the line. The winner that day – Aleas – won next time out and finds himself currently on a mark of OR 98 (he won at Haydock on Saturday by 10L from a mark of OR 86 mark). The second horse – Title – finished a very close second next time out, in a race that reads very strong on the speed figures, and he also currently holds entries in the Dante, Derby and King Edward VII at Royal Ascot. The third horse – Wicklow – is yet to run again but is currently rated OR 80. The 6th horse home – Tasman Bay – has won and finished 3rd since and is rated OR 91. So plenty pointers from that race to suggest OR 79 looks a very workable mark for Wallem.
Wallem was next seen in January on the A/W at Wolves where he produced a run of the mill victory in a C5 Maiden.
His next start was also on the A/W, this time at Kempton in a handicap. It was a solid enough run at the time but has been boosted since with the 1st and 2nd horses both winning since. The winner – Dancing King – is now rated OR 94 and the second horse – Side Shot – is now rated OR 88.
There's already enough in those runs to suggest OR 79 is a winnable mark for Wallem but his last start at Newmarket on the 14th April strengthens the case further. ALL 8 runner ran on or above par for the class level, with the first five home running comfortable above par for the grade (Wallem finished 4th) suggesting this is likely to be a hot race to follow. Indeed it already looks that way, with the first and third both running and winning since and the second horse finishing second next time out. A quick glance at what they are rated now again strengthens my belief in the 'well-handicapped' nature of Wallem…
1st – Mohaafeth – now rated OR 111 (ran off 85 against Wallem)
2nd – Echo Point – now rated OR 88 (ran off 85 against Wallem)
3rd – No Recollection – now rated OR 80 (ran off 79 against Wallem)
Wallem has run in some strong races, produced some very solid speed figures and simply looks to be on a mark that is likely to be a good few pounds (at least) below his ceiling.
RIVAL (A Balding)
Current Handicap Mark OR 78
Another Balding gelding that sits on roughly the same rating and another that looks on an exploitable mark.
Four runs to date for the Iffraaj gelding are yet to return any wins but that should change once they head down the handicap route.
He made his debut at Haydock last year and finished a staying on second behind the Ralph Beckett trained William Bligh, a horse that now plies its trade in Qatar and sits on a perch of OR 98. The Mark Johnston trained Forest Falcon was 5L back in third and he now sits 11lbs higher than Rival on a mark of OR 89.
Rival was out again a month later, again at Haydock, where he was sent off an 11/10 fav but he hung badly left that day when push came to shove and faded into a 6.75L 5th of 9. An average run for sure but nonetheless a run that will have helped keep his future opening handicap mark down to reasonable level.
His third and final start of his 2yo season came at Chester in September over 7f but he was up against it from the off that day being that he was drawn in stall 9 of 9 and he could never get a prominent enough position early doors to be a player (the track was very much playing towards those on or near the pace that day as well, as it often does). The winner that day – State Of Bliss – is now rated OR 84, the second horse – Dubai Honour – is currently rated OR 91 and the 6th horse – Aquaman – is now rated OR 87, with 3 of the field winning next time out and 2 of them running into a place. It's a solid piece of form and a good indicator as to the well handicapped nature of Rival.
Rival made his debut this season in a Novice contest at Epsom on 20th April, finishing a fine 4th in a race where the front 3 ran pretty much to par for the level (based on Proform speed figures). Second home – Silent Film – is rated OR 89 & 3rd home – Noble Patron – is rated OR 83 and Rival was keeping tabs with both of them until the final furlong (both those runners also had race fitness on their side).
An off-season gelding operation signifies that handicaps are likely to be on the agenda going forward from his Epsom 'pipe-opener' and I suspect that is where they will turn their attentions to now. I'd also like to see some headgear applied to the horse as he does have a tendency to hang left when under pressure in the closing stages and headgear may just help to 'straighten him out' when push comes to shove.
CHURCHILL BAY (C Cox)
Current Handicap Mark OR 80
Clive Cox's 3yo was sent off as 5/4 fav on his seasonal debut in a 6f Novice at Wolverhampton last month but he could only muster up a 4.4L 4th of 7 that day, a run that was also his first off an off-season gelding operation. I'm not too disheartened by the effort, however, as Clive Cox sprinters (5f or 6f trips) that are running for the first time off a gelding operation do generally take a run to get going (4/33 | 12% S/R – 23% below exp for first run off a gelding op and running over 5f or 6f). There was a 'positive' side to the run though as Churchill Bay was dropped 3lbs for the run to OR 80.
The son of The Last Line gained his initial handicap mark off the back of three relatively quick spins last season between 12th July & 19th August, with the first two starts both pointing towards him now being on a winnable handicap mark.
He finished 4th on racecourse debut at Windsor over 6f, with the form of that race looking solid since, the three ahead of him all winning once since (and placing multiple times) and a couple of other further behind also finding themselves in the winners enclosure since. The winner that day – Zamaani – currently finds himself rated OR 98 and the second horse – Zoffarelli – is rated OR 89 and Churchill Boy would likely have finished closer to them had he not been slightly hampered inside the final furlong.
Whilst that first run was a solid effort it was his second start at Ascot that first put him in my notebook. He finished a head second that day, in a race that was run above par for the class level and has also produced 6 subsequent winning performances (from 5 horses) as well as multiple placed efforts. The winner that day – Mohawk King – is now rated OR 99, the third – Mayaas – is now rated OR 87 and the fourth – Minzaal – is rated on the lofty perch of OR 111, all making Churchill Bay's current mark of OR 80 look all the more lenient.
His third and final start at York, a nursery handicap over 6f, didn't quite go to plan as he was tardy at the start that day and just could never get a decent position. He was probably also disadvantaged by the draw, with the front two racing down the middle from stalls 3 & 2 whilst he had to break from stall 11. It was a poor effort but I do feel there were reasons for the 'flat' run.
With a pipe-opener under his belt now and a handy bit of leniency from the handicapper he looks ripe for heading back into handicaps, where he should hopefully be up to opening his account before too long.
---
Like the original five I'd be confident that all of the above five unexposed handicappers have the ability to find their way into the winners enclosure off their current marks at some point this season.
Stick 'em in your trackers…
Before I go here is a quick update on the free blog horses that have run since my last post…
GIFT HORSE (Notebook horse) – 2nd of 9 at Lingfield (4th May)
Unlucky not to win here. She was drawn 9 of 9 and that's always going to be tough over 5f on the AW at Lingfield. She was parked wide and out the back but she picked up impressively in the home-straight to only go down by a neck at the line, with the winner having been able to control the race off the front end from the off from a prime draw in stall 2. Compensation hopefully awaits Gift Horse soon.
EQUITATION (Notebook horse) – 8th of 18 at Ascot (7th May)
Never really threatened to land a serious blow but the Stuart Williams yard are in a bit of a quiet spell (1/24, 3p last 14 days) which often happens with the yard, indeed May is historically the quietest month for the yard by some way. Equitation will be well-handicapped, however, when the yard invariably burst into form.
YORKSHIRE LADY (Notebook horse) – 1st of 7 at Ripon (7th May)
Job done in comfortable fashion. Raised 7lbs for the win, which might be a tad harsh as the race doesn't look that strong on speed figures.
EY UP ITS MICK (Notebook horse) – 4th of 8 at Haydock (8th May)
Blinkers were kept off and wasn't quite the ideal DSLR period so was an easy no bet here. Also a C4 contest and he does seem better at C5 or below.
Runs tonight at Wetherby (11th May) and has his blinkers back on and is returning within his prime DSLR period (DSLR 15 or less). Not sure about the 5.5f trip, however, and I'm still wary that his wins have previously come in the July-Aug period, so possibility that they are still on a 'mark reduction' expedition here. He is due to go down 2lbs as of next week so could well be after getting the mark down further before proper gunning him later in the summer. I have, however, had a dabble now the blinkers are back on but I won't be surprised if today isn't the day…
SECRET HAUNT (Unexposed 3yo Handicapper) – 5th of 6 (10th May)
First 3 home here all had race fitness on their side, the next 3 home (including Secret Haunt) were making seasonal debut, it may have been a simple as that. I thought the filly look a player as they turned for home but when Tom Marquand asked for an effort there was nothing left in the tank and hopefully it was just a case of her needing this run to get her tuned up for the season ahead.
Cheers – Ben (NTF)
p.s. Keep updated with all the NTF news and offers by joining the free list below…
4 responses to "Five more 3yo Handicappers for the 2021 Flat season…"