26
Apr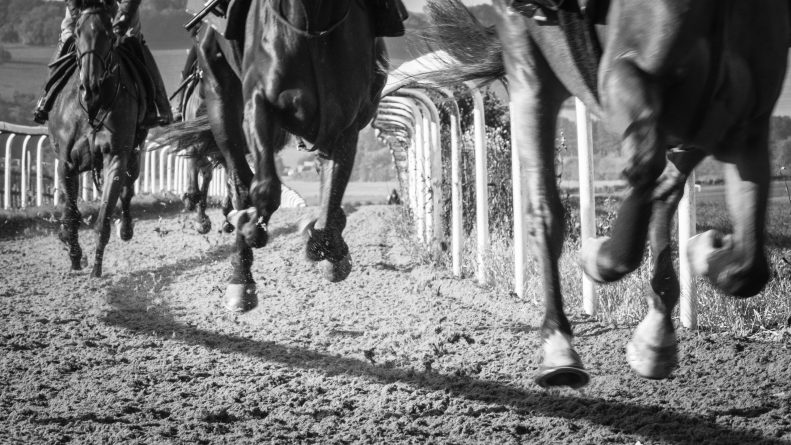 Five 3yo Handicappers for the 2021 Flat season…
With 'only' the Punchestown Festival left to run over the sticks before the NTF jumps service heads off on it's summer break my attentions now, naturally, turn towards the flat game .
Obviously I've already started flipping the switches in my brain, as you will have seen from my 'notebook horses' post from last week, but I'll start clicking through the gears even more forcefully now that the UK side of the 2020/21 season has come to a halt.
A lot of my flat work/punting revolves around unexposed handicappers and whilst my betting activities on 2yo's would only contribute to a small percentage of my flat punting they are a group of horses I do watch meticulously, with a view to pinpointing those that have acquired an eye-catching handicap mark (intentionally or unintentionally) for their 3yo campaign.
If you can cast your mind back to this time last year (remember that awful time when we had absolutely no racing taking place 🙈) you may remember I posted up two similar posts to this, both of which highlighted unexposed 3yo handicappers to follow for the season ahead (you can get those posts here & here).
(Most of) Those horses on the two posts proved to be excellent examples of my unexposed 3yo handicapper approach at work…
FINEST SOUND
2020 FORM (earliest to latest run)= 1239
JELLYSTONE
2020 FORM = 11U57
NAIZAGAI
2020 FORM = 03 (then went hurdling!? and won on debut!)
DAMAGE CONTROL
2020 FORM = 2155330
REEHAAM
2020 FORM = N/A (Didn't run)
TOMMY ROCK
2020 FORM = 144240
JAUN LES PINS
2020 FORM = 48152125
VULCAN
2020 FORM = 0522114
STAR OF WELLS
2020 FORM = N/A (Changed trainer from time put on list to first run as a 3yo so wasn't followed after first run as was a clear downgrade in yard movement)
HOT SUMMER
2020 FORM = 215516609
Obviously I didn't follow them all the way through their 3yo season, essentially I'm looking for one or two wins before the handicapper catches up with them and they become more exposed, although as with most things I'm flexible and view each runner on a horse by horse basis, exceptions can and will be made.
I also added additional horses to that list for full NTF members throughout the summer.
I've spent the last few days picking through my pile of notes (are they still called a pile of notes even though they are on a computer…🤔) and have cherry-picked five unexposed handicappers for the 2021 season who I feel should be visiting the winners enclosure when entering handicaps in the coming weeks…
Five 3yo Handicappers for the 2021 Flat season…
.
SECRET HAUNT (W Haggas)
Opening Handicap Mark OR 70
Three runs as a juvenile for this Dubawi filly although she failed to make the places on any of those three starts.
She didn't see the racetrack until late October and from there she had another spin in November and another spin in December, so three end of year low-key runs with I'd assume nothing more than the intention of getting a 'workable' handicap mark for her 3yo season.
Her debut effort at Newmarket in October was nothing much to shout about, coming home a 9L 6th of 9 on Heavy ground over 7f, but it was her next run, at Newcastle on the Tapeta in November also over 7f, that caught my eye. She finished a 5.5L 4th of 13 that day in a race where all of the first 4 home ran above par for the Class level (using the Proform speed figures as my gauge), signifying this was likely to prove to be a solid piece of form, the filly was also comfortably clear of the remainder of the field, with it being 4.25L+ back to rest of the pack.
The winner from that race – Legion Of Honour – is now rated OR 104 and holds a 2000 Guineas entry.
The second – Captain Cooper – has run twice, winning once and finding himself rated on a mark of OR 85.
The third – Colonel Faulkner – has run three times, winning next time out in France, and currently sits on a mark of OR 83.
When you consider that SECRET HAUNT wasn't far off that three it's not hard to come to the conclusion that her current mark of OR 70 shouldn't be hard to leave well behind.
She did have one more spin after that Newcastle effort, finishing comfortably beaten in a Nursery Handicap at Kempton, but she wore first time cheekpieces that day and she didn't really seem to take to them all that well, which is no bad thing as she was dropped 2lbs for the run, meaning she starts her 3yo campaign on a very workable mark.
She's by Dubawi out of a Montjeu mare so there is every chance she'll get further in time and I'd be disappointed should she not manage to pick up at least one Handicap victory this season.
.
CAMPEAO (D Simcock)
Opening Handicap Mark OR 80
Three runs at the back end of last year resulted in three placed efforts and form which has since stacked up exceptionally well.
He started off things with a fine 3rd at Newcastle over 7f, beaten only 2L come the line.
The winner that day – Crossford – has since run second in a handicap at Newmarket off OR 84 and now finds himself rated OR 87. The second – Cordouan – came out and won a Newcastle maiden next time by 5.5L and now finds himself rated OR 92. The horse that dead-heated with him in third – Emperor Spirit – has run 2nd, 1st, 2nd since and now sits on a mark of OR 89. The 5th placed horse – Moraaheq – has run 3 time since, winning twice and finishing second in a C2 and is now rated OR 86. The 6th horse – Quest For Fun – has run twice and finished second twice and the 7th horse – Ahlawi – has finished 2nd, 1st & 6th since. In short, it's solid form and makes CAMPEAO'S mark of OR 80 look extremely workable.
His next start saw him finish second at Kempton, also over 7f. The third from that day has run and won since but it's the 4th horse – George Peabody – that indicates Campeao is sitting pretty on his current mark, as that one has run and won twice since then and now finds himself on a mark of OR 89.
Campeao rounded his season out with a third at Lingfield on the 22nd of December, once again over 7f. That form has since been backed up by the runner-up – La Tihaty – running twice and winning twice and now sitting on a mark of OR 90. The 4th, 5th & 7th have all also won races since, again boosting the form of this contest.
There are simply multiple streams of subsequent form that makes Campeao's opening mark of OR 80 jump off the page at me and with the 3yo having been gelded in the early part of this year (snip snip!) his mind will be ripe and ready to fire in handicap company this season.
.
VISALA (W Haggas)
Opening Handicap Mark OR 70
Three very quick runs at the back end of the year for this Exceed and Excel filly between the 4th of November and the 16th of December and she was able to pick up a very handy mark of OR 70 to start her 3yo season on.
It took a while for the penny to drop on her debut at Lingfield over 7f but she travelled sweetly enough during that contest and did put in some noteworthy late work to finish a never nearer 3.75L 5th of 10. The third horse that day – The Attorney – has run once and won once since then, finding himself on a mark of OR 80 and the 4th horse – Lexington Fury – has run once since and finished a close 2nd at Wolverhampton, gaining a mark of OR 76 in the process.
There was plenty more to like about her second effort at Wolverhampton, a race where she led at the 2-furlong mark but was headed by the eventual winner – Main Target – inside the final furlong, a horse that now finds himself on a mark of OR 78.
She could only finish 5th on her third and final start at Lingfield in December but that race looks like a decent piece of form and it's the future form of that race that has me marking her out as a well-handicapped horse for this season. The winner that day – Possible Man – only just went down by just under a length on his return at Leicester on Saturday and has been allocated an opening mark of OR 90 after giving 7lbs to an 81-rated rival – Meritorious – who finished 1.25L back in third. Runner-up – Unforgotten – (from the Lingfield race in December) has run twice since, finishing 2nd and 1st and now has a rating of OR 88. The third horse – Too Friendly – has since finished 2nd, 1st & 6th and is currently rated OR 88, that 6th came in the Blue Riband Trial at Epsom and he still holds an entry in the Dante and the Derby. The 4th horse – Mummy's Boy – finished 3rd next time out and currently sits on a mark of OR 76. 6th place finisher – Jack of Trades – has run 5 times since and although he's yet to win any of them he has run well and holds a rating of OR 73. Pure Bubbles – who finished 8th – has since run twice with credit and is currently rated OR 79.
It's also worth noting that Visala was drawn widest of all in that Lingfield race (stall 12 of 12) and also ducked right out of the gates, meaning she was stuck wide right from the off and jockey Tom Marquand had to use up a bit of petrol to get a good racing position. She ran the fastest first furlong of the field and the second fastest second furlong of the field and as a result had nothing left for the final furlong, where she posted the slowest final furlong of the field. Things basically went wrong for her from the gate but she was still able to mix it with horses that are now rated upwards of 10lbs her superior and that's nothing if not noteworthy.
The long and short of it is that Visala looks on a knocking good mark to start the 2021 season on and she shouldn't be long in opening her account.
.
MILITARY MAN (R Varian)
Opening Handicap Mark OR 76
Three quick spins between the 25th of September and the 20th of November last year, followed by a trip to the vets for a gelding operation before his winter break, all very much suggesting that handicaps were the plan for this one from an early stage.
The Gleneagles geldings starts this year on what looks a lenient enough mark as well, especially when you look a bit closer at some of the horses he was finishing alongside in those first 3 starts of his, check the roll call…
Newmarket – 25th September
2nd – Roscioli
Now rated OR 93 having run at Grade 3 level next time out
3rd – Crossford
Now rated OR 87 having finished 1st & 2nd on his next 2 starts
4th – Quintillus
Now rated OR 92 having won next time out and then run twice at Class 2 level
5th – MILITARY MAN (currently rated OR 76)
6th – Zhang Fei
Now rated OR 82 after some eye-catching runs in France at a higher level
Wolverhampton – 17th October
4th – Sea Crossing
Now rated OR 79 and a winner next time out
5th – Zagato
Yet to gain a rating but ran a very close second in Class 2 company on his next start behind the 88-rated Irish legend and just in front of the 90-rated Leopardo
6th – MILITARY MAN (currently rated OR 76)
7th – Castlebar
Now rated OR 86 having finished second next time out and then winning his next two starts
10th – Zhang Fei (again)
Now rated OR 82 after some eye-catching runs in France at a higher level
Newcastle – 20th November
1st – Annandale
Now rated OR 85 after finishing 2nd and 1st on his subsequent 2 starts
2nd – Stanley Baldwin
Now rated OR 78 after a close 3rd at Wolverhampton next time out
3rd – MILITARY MAN (currently rated OR 76)
4th – Albert Camus
Now rated OR 78 after winning next time and then running 3rd and 6th at a slightly higher level
5th – Currency Exchange
Now rated OR 79
The form of MILITARY MAN just stacks up exceptionally well, there are no two ways about it, and the mark he starts the season on is considerably out of line based on the type of company he was mixing with on his three starts last term and the handicap marks most of them are now sitting on.
I will be extremely disappointed should this one not manage to find his way to the winners enclosure from his opening mark.
.
OMAN (R Beckett)
Opening Handicap Mark OR 86
Four runs as a 2yo for this son of Australia and he improved with each effort and each step up in trip.
There was precious little to note on his debut effort at Newbury in July as he never made it out of the rear of the field and trailed home 12th of 15.
He clearly learned plenty from that effort, however, as his next run over a mile at Goodwood was a huge step up in performance and that run is the main reason he makes this list. He was involved in a protracted battle over the last 2-furlongs with the red-hot fav Lone Eagle, going down by only a neck come the line, with the remainder of the field 3L+ further back at the finish. Off the back of this run Lone Eagle went on to win a Class 2 at Doncaster, a Grade 3 at Newmarket and finish 4th in the Classic trial at Sandown this month and now finds himself on the lofty perch of OR 110, some 24lbs above the mark Oman currently sits on. Lone Eagle also still holds Dante & Derby entries.
Oman's next run came at Haydock in September, where he again finished second, this time behind the now OR 91 rated Dubai Honour. The sixth horse – Bertie's Wish – who was 9L behind Oman, has since run and won twice.
Oman's fourth and final start of the campaign came at Newmarket over 1m2f on heavy ground but he was no match for the Charlie Appleby Act Of Wisdom, a horse that now finds himself perched on a mark of OR 92, with the Beckett horse finishing 3.75L 3rd to round out his 2yo campaign.
He was sent for a gelding operation soon after and will now be primed for a crack at handicap company as a 3yo. It's also worth noting that trainer Ralph Beckett has a solid record with the placement of his 3yo handicappers, especially under the following…
R Beckett | Handicaps restricted to 3yo's | March-July | horses with 4 or 5 previous career starts | 0-1 career wins
…where his runners return the following set of stats…
30/116 | 26% S/R | +£74.14 BFLSP – W&P 43/116 | 37% S/R – 29% above exp
…so there's a good chance he'll get a win into Oman on one of his first two starts of this season (providing they are in 3yo only handicaps, of course).
---
I'd be confident that all of the above five unexposed handicappers have the ability to find their way into the winners enclosure off their current marks at some point this season, ALL of them look to have skimmed through their 2yo careers relatively quietly and come out the other end with a handicap mark to go to war with as a 3yo.
Stick 'em in your trackers…
I'm off to dive back into my mountain of notes again and all being well I'll have a few more of these types for you to also add to your trackers over the next week or two.
Cheers – Ben (NTF)
p.s. Keep updated with all the NTF news and offers by joining the free list below…
12 responses to "Five 3yo Handicappers for the 2021 Flat season…"