30
Aug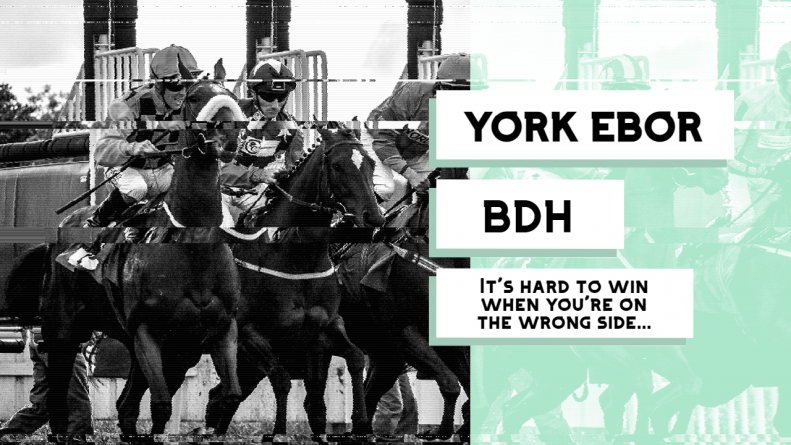 Badly Drawn Horses to follow [York Ebor]
Did we all survive the Ebor meeting at York?
It is generally a bit of a tough meeting… enjoyable… but tough! 😵‍💫
Whether you had a good, bad or indifferent week on the Knavesmire on the punting front, it's a meeting I'd definitely suggest that you go back and re-watch with your notebook at hand, looking for horses to take from the York Ebor meeting with a view to profiting from them in the coming weeks…
I posted my own Badly Drawn Horse notes (BDH) to full NTF Members yesterday (a reminder of the BDH method can be found here) and here are a couple of those horses for you to stick in your trackers…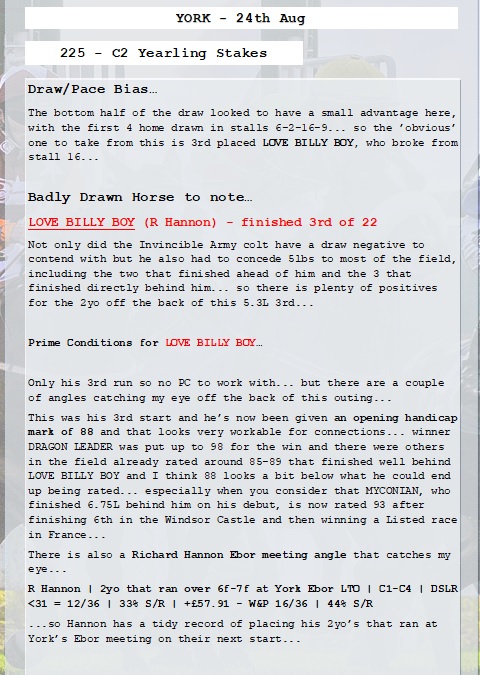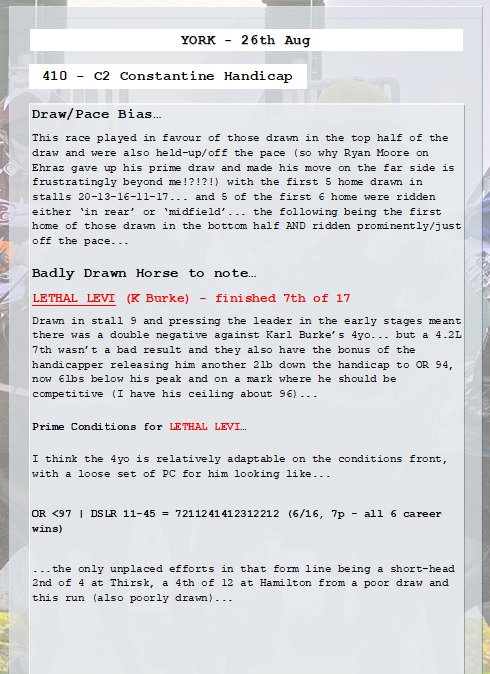 As always I've added both to my own tracker (along with the other horses in the York Ebor BDH guide) and both will also be highlighted to full members in the NTF Stats Sheets on their coming starts… both ran much better than their finishes positions would suggest…
If you are looking for a dependable tracker to add the above to then geegeez.co.uk is well worth a look. The tracker tool is just one of many excellent features on their site and their £1 for 30-days trial option is worth it's weight in [GeeGeez] Gold>>>
If you've not yet watched back the replays of last week's York Ebor meeting then try and make some time in your diary if you can, these major festivals are always a rich source of future winners, and if you can spot something that the majority have missed… the even better!!
Cheers – Ben (NTF)
Keep track of all things NTF [and get your hands on some excellent FREE guides] by joining the free NTF list…
Get your FREE NTF Guides here>>>
…and since I probably won't write about York again on the free NTF Blog until next flat season… here's another banger from York's finest (only?🤨) musical export… SHED SEVEN…