11
Feb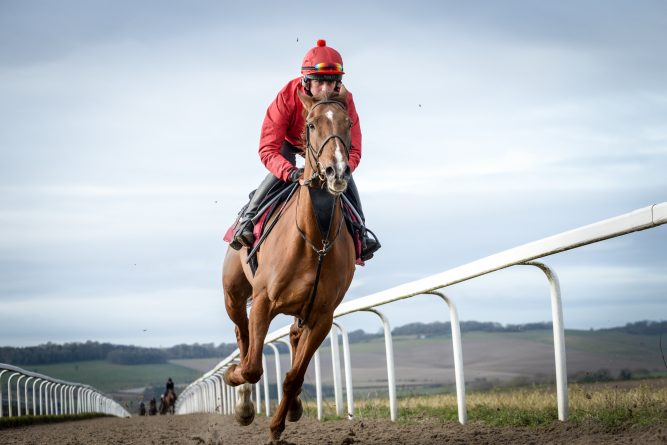 What we learned from the weekend: 7th & 8th February…
Well racing is certainly getting battered by the weather gods at the minute!! 🥶☔
Mind you, good to get the filthy stuff out of the way before Cheltenham rolls around…😬
With the racing likely to be on the light side this week I'm just easing off a bit myself as well. It's important to let the brain rest when you can so you may as well take advantage of those times when mother nature decides to throw a wobbler!
Hopefully it's not too long a weather break for us though as then I skirt dangerously close to the the decorating danger zone (that period where Mrs NTF realizes that there is hardly any racing on the go and draws up a list of decorating jobs that need done round the house 😫🥴).
To be fair I'm busying myself with plenty of Cheltenham digging at the minute so I should get away with it…
…and talking of Cheltenham I've just released the first of my FREE Cheltenham Guides to the free NTF list.
Grab your copy HERE.
For this weekends 'What We Learned From The Weekend' I'm just going to keep it on the 'light' side and provide you with three trainer angles that were posted in my Weekend Notes copy that went to full NTF members on Sunday.
Let's crack on…
Three trainer angles from the weekend…
>
Trainer Angle 1
Donald McCain Last Time Out Winner angle
Rules…
D McCain | C4 Novice Hurdle | Scotland-Wales-NW England tracks | 5yo-7yo | 0-4 hurdle starts | WON LTO
Stats…
50/91 | 55% S/R | +£64.78 BFLSP – W&P 69/91 | 76% S/R
32% above expectation
The latest to add to this angle was 6yo GAELIK COAST who backed up his comfortable January victory at Doncaster with a tight victory at Bangor on Friday (7th February).
The last eight runners on this angle have returned the following form line…
1-1-1-R-1-2-1-2
…and it's a tidy little bank builder to have in the portfolio.
.
Trainer Angle 2
Nicky Henderson First-Time Headgear angle
Rules…
Nicky Henderson | First-Time Headgear | 12 or less runners | race worth 25k or less
Stats…
30/74 | 41% S/R | +£58.68 BFLSP – W&P 44/74 | 59% S/R
59% above expectation
An angle I've been keeping a watch on for a few months now and it looks a proper solid angle to keep on the radar.
HOMER winning the Conditional Jockey's Hurdle at Kempton on Friday (7th February) was the latest to add to the profits.
The strike-rate of the angle tightens further if you look at only those that start at an SP of 13/2 or less…
29/58 | 50% S/R | +£55.23 BFLSP
.
Trainer Angle 3
Willie Mullins Naas Novice Hurdlers angle
Rules…
W Mullins | Naas Novice's Hurdles | Favs | WON LTO
Stats…
11/13 | 85% S/R | +£8.88 BFLSP – W&P 12/13 | 92% S/R
51% above expectation
Which comes out as a form line of…1111211115111
AIONE was the latest to add to this micro-angle when winning on Saturday (8th February).
Not an angle that in any way is going to make you rich but certainly plenty of indicators that these types are not ones you want to be backing against.
.
I'll be back to normal What We learned From The Weekend posting as of next week, weather dependent of course! 🤞🤞🤞
Ben (NTF)
2 responses to "What we learned from the weekend: 7th & 8th February…"