18
Feb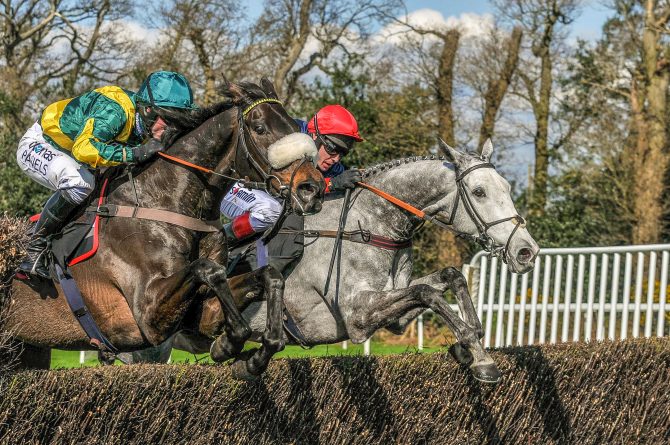 What we learned from the weekend: 14th, 15th & 16th of February…
Safe to say racing is still taking a bit of a battering from the elements at the minute, so much so that we've a couple of 'Bumpers Jumpers' A/W cards on the horizon.
Nothing against them in the slightest but I think it's only fair I wheel out the following Cheltenham Festival warning…
Cheltenham Festival runners that had their last run on the All-Weather or Flat have returned the following figures…
0/162 | 0% S/R | -£162.00 LSP – W&P 10/162 | 6% S/R
Yep, a big fat stinking ZERO winners!
You best be praying that your Festival fancies don't decide to have a spin in a 'Jumpers Bumper' in the coming few days…🥴
That's to come though, what about this weekend just past?
Main talking point, obviously, would be the defeat of CYRNAME in the Ascot Chase. 
Is he maybe not the Grade 1 best horse in training we've been led to believe he is? He's now 1/5 at G1 level (5/11 at G2 level & below) and Saturday was a distinctly flat effort.
Did the 'match' with Altior bottom him? Did trying 3m in King George for first time leave its mark? Is he just not as good as he's been hyped to be? Question marks against him now you'd have to say…🤨
Away from Cyrname, however, what else was catching my eye last weekend?
.
What we learned from the weekend: 14th, 15th & 16th February…
.
1. BALLYOPTIC fired in a career best effort aged ten on his 27th career start…
…a career best on the RPR scale that is, with the Twiston-Davies horse running to a mark of 167 at Ascot in the Listed 3m Handicap on Saturday.
And it's hard to argue with that lofty rating, given he demolished his field by 8.5L off a mark of OR 157.
In fairness he was running under his absolute prime conditions…
Soft/Heavy | 3m1f or less | Field of 15 or less | Feb-Nov
…where he is now…
11141212111 (8/11, 1p – 8 of 9 career wins)
The 10yo is entered in the National, where he'll get to run off the same mark instead of the 163 mark he finds himself on after Saturday's victory. 
You have to think, however, the National really isn't the place for him.
He's been over the 'big' fences three times previously and has returned the following form line…
0-F-F
…beaten 81L that one time he did complete.
In truth I'm not sure there are 'obvious' options for Ballyoptic but you know, you wouldn't rule out something like the Grade 1 Aintree Bowl in April if it came up as a mud bath. He's only twice had prime conditions when tackling G1 company, once when he won the Sefton Novice Hurdle at Aintree and then when finishing a decent 4th in Presenting Percy's RSA, and if things were to turn unseasonably soft at the National meeting I reckon a switch of targets would be an interesting move…
A muddy spring would open up options for BALLYOPTIC…
.
2. Nicky Henderson made a rare chasing venture to Haydock on Saturday…
That trip was made with his French recruit CARIBEAN BOY and he made it a worthwhile one, with the 6yo turning the tables on Tom George's The Big Bite with a cracking round of jumping off the front end.
Henderson, surprisingly, doesn't send that many chasers to Haydock – he's 'only' had 40 Chase runners resulting in ten winners at the track since 2003 – but all ten of his winners could be found using the following…
N Henderson | Haydock Chasers | 2m5.5f or shorter | 10 or less runners | 8 or less Chase starts
…giving figures of…
10/21 | 48% S/R | +£19.12 LSP – W&P 14/21 | 67% S/R
…Caribean Boy fitting that angle.
The horse himself looks to have benefited remarkably from his debut run for the yard at Doncaster on the 14th of January, which is no real surprise as that was his first run for some 632 days.
The form of that race has so far, from limited runners, worked out well, with the first three home that day – The Big Bite, Senior Citizen & Caribean Boy – finishing 2nd, 1st & 1st next time out. The remainder of the field are yet to run again but if the front three are anything to go on it could be worth keeping an eye out for them in coming weeks.
Look out for those rare Henderson Chasers at Haydock…
.
3. MAGIC OF LIGHT bombed badly in the Boyne Hurdle…
When it came to the G2 Boyne Hurdle at Navan on Sunday most eyes were on dual National winner Tiger Roll, who was making his seasonal debut in the 2m5f contest. 
Also in the line-up, however, was Jessie Harrington's mare MAGIC OF LIGHT, who finish second to Tiger Roll at Aintree last spring. She was sent off as 3/1 second fav on Sunday and was expected to run a big race.
That's not, however, what materialized, with the 9yo mare trailing home a distant 32L 8th of the eight runners. 
On the face of it, it looked a mightily poor effort.
For me, however, I reckon the run is easily explainable.
For starters her trainer Jessie Harrington has a pretty average record in Class 1 Hurdles at Navan…
2/33 | 6% S/R – 54% below expectation
…it's just not an area where her string excel.
Secondly, Magic Of Light regularly goes a bit AWOL during the February to March period, returning the following form line…
4-2-4-0-2-U-7-8 (0/8, 2p)
…for whatever reason it's just not a period of the year where she's running to her best.
She's plenty better than Sunday's effort and I reckon it's easy enough to explain away the effort.
Don't give up hope on Magic Of Light just yet…
Free Cheltenham Festival 2020 Guide…
Hopefully most of you reading this will have managed to pick up the first of my Free Cheltenham Festival guides.
If you are still to get your hands on it then don't worry, all you need to do is click on the following image and follow the instructions… ⬇⬇⬇⬇⬇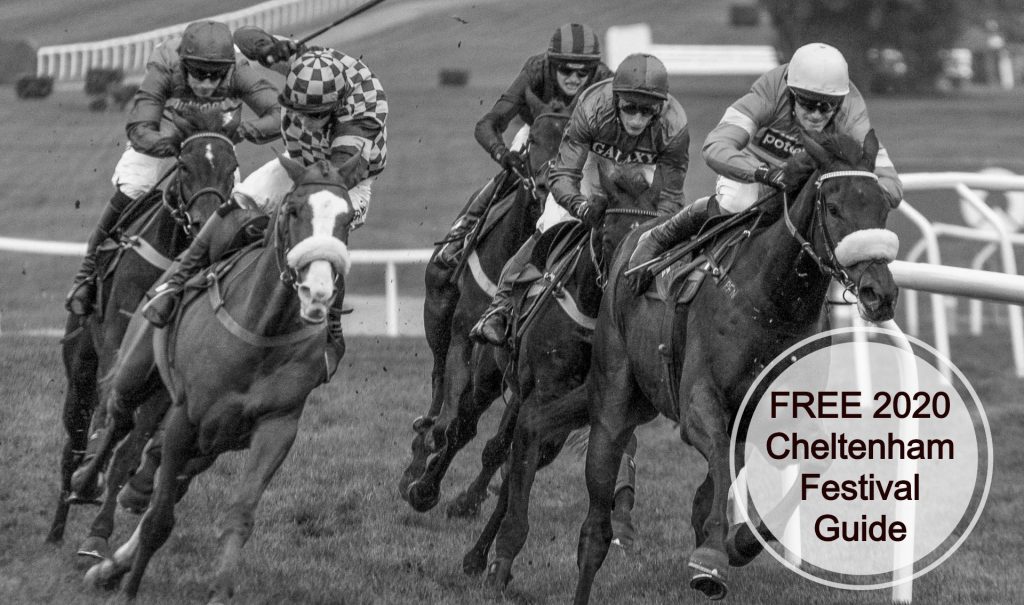 The second free guide will be with members of the free NTF list in a couple of weeks…
Cheers – Ben (NTF)
Majority of stats sourced from the excellent Proform Professional database

6 responses to "What we learned from the weekend: 14th, 15th & 16th of February…"