4
Feb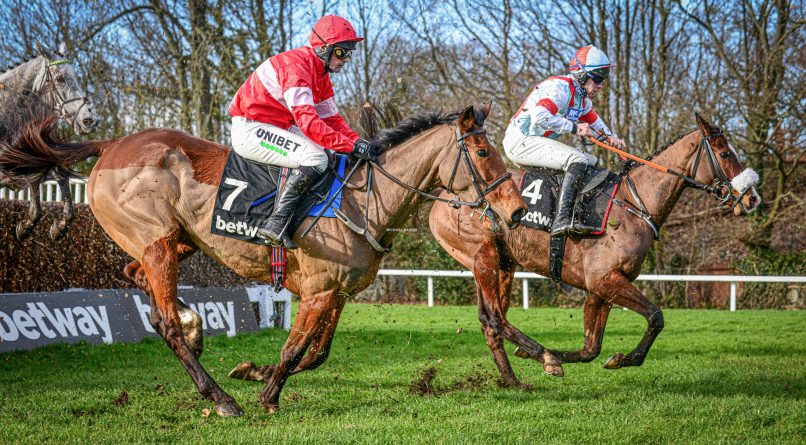 What we learned from the weekend: 1st & 2nd February…
What we learned from the weekend? 
That FAUGHEEN really is a 'machine' and also a complete dis-respecter of trends and stats to boot!
I mean a 12yo winning a G1 Novice Chase!? Faugheen hell!! 🙉🙈
Just shouldn't be happening…but it did! 
He's a legend, an anomaly, a freakin' actual machine in equine form!! An aging rockstar that can still crack out a number one and show the young guns how it's done 🤘
…and I salute him. What a horse 👏👏👏
Can he produce the goods at the Cheltenham Festival though?
The stats (again!) will be against him…
Since 2003 (at the Cheltenham Festival)…
12yo+ in G1 races = 0/21, 0p
11yo+ in G1 races = 1/79, 11p
*Bonus points if you can name the solitary 11yo+ winner?
Don't get me wrong, from a racing fan perspective I'd love to see Faugheen bust those stats, absolutely love it…but then again I'd love to see Scotland win the Euro's this summer (hell I'd love to see them bloody qualify!!)…I just won't be backing either of those things to be happening…you know what I'm saying?
(for the record if Faugheen wins at the festival AND Scotland win the Euro's then I'll run butt naked round Prestbury Park…TWICE!) 
Away from The Machine, however, what else was catching my eye last weekend? (Hint – it's very much a Mullins themed post this week!!)
What we learned from the weekend: 1st & 2nd February…
1. LUARINA bombed out for the second race in
succession

…

…and as her jockey Nico De Boinville reported post-race the mare was simply 'never travelling', which was pretty clear for all to see. She never jumped with any real fluency either, ballooning more than a few of the Sandown fences on her way round before eventually ending up with another 'PU' on her CV.

But was the below par effort really that much of a surprise?

The stats were very much against her coming into this contest, given the fact she was Pulled-Up last time out.

Since 2010 the record of those running at Graded level (NOT female only races) having PU last time out is a strikingly miserable…

60/1422 | 4% S/R | -£560.75 LSP – W&P 240/1422 | 17% S/R

39% below expectation

Over the weekend there were seven such horses running (including Laurina) and they finished…P6UPP03

Coming into a Graded race off the back of a PU effort should ring massive alarm bells for any punter…you have been warned!!

PU last time out before running in a Graded race is a major no-no…
2. Willie Mullins tightened his grip in Leopardstown Graded Novice Hurdles…
…with the latest 'star' to be unleashed being 6yo ASTERION FORLONGE, who ripped apart the Chanelle Pharma Novice Hurdle (formerly the Deloitte) by an impressive 9.5 lengths.
This win made it 3 from 3 under rules for the grey (4 from 4 in career – 1 from 1 in points, 1 from 1 in bumpers, 2 from 2 over hurdles) and Sunday's win was nothing if not a deeply impressive performance.
The win also improved the following Willie Mullins Leopardstown Novice Hurdle angle…
Willie Mullins | Leopardstown G1/G2 Novice Hurdles | NO headgear or Tongue-Tie | 5yo-7yo | SP 12-1 or less
…to…
16/39 | 41% S/R | +£49.35 BFLSP – W&P 25/39 | 64% S/R
54% above expectation
…which is a tidy little angle to have in the back-pocket.
The Cheltenham Festival looms large on the horizon for Asterion Forlonge and the stats look promising for him…
W Mullins | Cheltenham Festival Novice Hurdles | 5yo-6yo | Won at graded level LTO
10/27 | 37% S/R | +£25.47 BFLSP – W&P 16/27 | 59% S/R
54% above expectation
Asterion Forlonge will obviously qualify on that angle.
The stats are strong for Willie and Asterion…
3. SHARJAH's Champion Hurdle bubble went pop…
To be fair I'm not sure how much of a 'bubble' there was to burst but his victory in the Leopardstown G1 over the Festive period (Matheson Hurdle) did strongly hint he was a likely player for the March hurdling showpiece.
His latest effort, however, probably suggests otherwise.
He traveled well enough for long enough in the Irish Champion Hurdle on Saturday but when push came to shove there simply was nothing there, the cupboard was more naked than me when I'm running round Prestbury Park after the Faugheen/Scotland double lands (not gonna happen, don't worry!).
There is, however, now a strong theme to when we are likely to see a peak Sharjah and it comes in the form of his monthly splits…
Form in January – July = 768B463 (0/7)
Form in August – December = 11001314F11 (6/11)
Put simply he's a second half of the year type of horse. Unless they move the Champion Hurdle to the November meeting you have to think his chances are slim at best…
There were reasons to give him a chance to prove the stats wrong at the weekend, you'd now be hard pushed to give him another chance…
Be wary of Sharjah's hibernation period…
FREE Cheltenham Festival trends guide…
With the 2020 Cheltenham Festival just over a month away I'll shortly be releasing a FREE Cheltenham trends guide to all members of the FREE NTF list.
My 'Ten essential Cheltenham Festival trends you NEED to know' guide is a must read for anyone that's serious about making a profit at this years meeting.
It won't be your standard trends and it won't be information that's readily available in the open market so you won't want to miss this.
Make sure you are in line to get your own personal copy by >>> hooking on to the NTF FREE list today.
Cheers – Ben (NTF)
Laurina/Itchy Feet picture was taken by racing photographer Michael Harris. You can see plenty of his excellent work on his twitter page.
Majority of stats sourced from the excellent Proform Professional database

23 responses to "What we learned from the weekend: 1st & 2nd February…"