17
Nov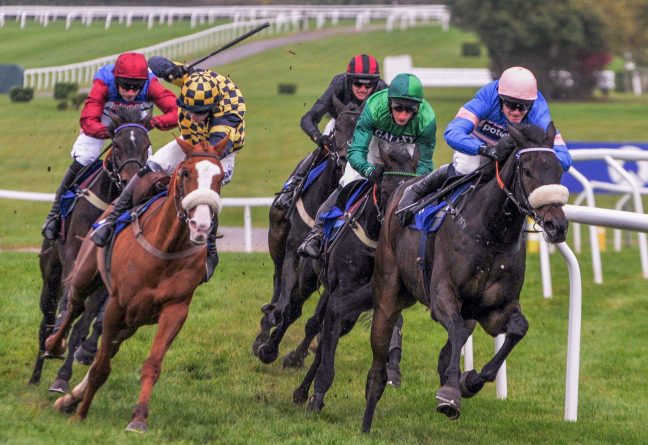 What we learned from the weekend: 13th, 14th & 15th November…
The ground rapidly turning swamp like now seems to be a theme at the Cheltenham November meeting, with this year being no different, although on the plus side at least we got all three days this time round 😎
Things continue to crank up a notch or two this weekend, with high-class cards at Haydock & Ascot waiting for us on Saturday, albeit it looks like the feature races – The Betfair Chase, The 1965 Chase and The Coral Hurdle – will all be small, nay tiny, fields…which is always a shame. Some high-class horses entered, no doubt about that, but just not enough of them, sadly…
At least the Betfair Stayers Handicap Hurdle at Haydock should have it's usually girthy field to keep us entertained. 🤞🤞🤞🤞🤞
Not much we can personally do about the small fields, unfortunately, we just got to play the cards the declarations deal us…so enough moaning on that front, let's look for some future clues/pointers from the weekend action that has just entered the form book…
What we learned from the weekend: 13th, 14th & 15th November…
1. The form of the 2020 Brown Advisory Plate is looking shaky…
SIMPLY THE BETTS was one of the more fancied horses for Saturday's Paddy Power Gold Cup and although his 13L 6th was hardly an abysmal effort, it does have me thinking that his current mark of OR 157 is above the ceiling of his abilities.
The 7yo had a superb first season chasing in the 2019/20 season, but it's worth remembering that he started his handicap chase career on OR 125 and unless he was/is a Grade1/Grade 2 horse in waiting there was always going to be a time where he was parked on a mark that stopped his progression.
Now don't get me wrong, he could yet turn out to be a top of the table player and not every horse lives and breathes by it's handicap mark (Frodon being an excellent recent example) but as things stand I'd just be starting to side on the thinking that Simply The Betts is possibly stuck in that horrible no-mans-land between top class handicapper/graded performer. Those types can become hard to place after they gone on a winning streak.
I'd also begin to question how strong a renewal of the Brown Advisory Plate he won last year at the Cheltenham Festival (without wanting to knock his achievements in the process). Of the 23 horses that lined up that day for the race, 20 of them have since run again and only ONE of them has managed to find themselves in the winner enclosure (faller Imperial Presence, who has won twice).
The overall form of the race now reads…
41 runs, 2 wins, 8 places (one horse accounting for those 2 wins)
…the first ten home in the race are a cumulative 0/16, 4p
…it just isn't looking like all that strong a renewal and that just makes me question the lofty mark Simply The Betts now finds himself on.
The chances are that on that day he was simply a well-handicapped improver, racing against a bunch of horses that were either running from marks that were above the ceiling of their abilities or in a race that was above the level they are able to compete at (maybe both in some instances).
Be wary of the Brown Advisory Plate form…
.
2. What's the deal with Defi Du Seuil?
Two poor efforts in a row now for the 7yo and Sunday's PU in the Shloer Chase (I'm sure they change the spelling of that race every year?!?) was the first time in 20 starts that he had failed to complete.
He's being written off in some quarters but I reckon there are enough reasons to excuse him the poor run on Sunday…
For starters he is a horse that can need a run to get the fires going again…
Form off a break of 50 days or more = 147514P (2/7)
Form off a break of 49 days or less = 1121121111111 (11/13)
Sunday was his first run for 249 days and there's a pretty good chance that he needed the outing. Incidentally, his 'blow out' in the QMCC last year came off a break of 53 days, so maybe, just maybe, that explains that run…
It's also worth noting that the Hobbs yard are not quite firing on all cylinders just yet, with form so far in November of…
2/35 | 6% S/R – 59% below expectation
Their Win & Place strike-rate sits at 40% so they probably aren't too far off 'form' but you'd be hard pushed to call them a yard that is banging in the winners!
Naturally there are only so many 'excuses' you can make for a horse but looking at the wider picture of Defi Di Seuil's form I think it's fair enough to suggest he wasn't fully tuned up for Sunday's outing and more can be expected of him next time out (providing he returns within the next 7 weeks).
Don't be giving up on Defi just yet…
.
3. Did Gary Moore unleash the next Goshen at Fontwell?
OK, far too early to making those kinds of statements, I agree. Nevertheless it was impossible to not be impressed by the yards latest juvenile hurdling recruit NASSALAM, as he romped and smashed his way to an eased down 59L victory at Fontwell on Sunday, the exact same race that Goshen kick-started his hurdling career in last season.
Whether or not Nassalam turns out to be anywhere near as tasty as last year's juvenile superstar remains to be seen, but what the French bred youngster did highlight was the impressive record of Gary Moore in Fontwell Juvenile contests, especially at Class 4 level when ridden by son Jamie Moore…
Gary Moore/Jamie Moore | Fontwell C4 Hurdles | 3yo's
16/36 | 44% S/R | +£72.98 BFLSP – W&P 21/36 | 58% S/R
55% above expectation
They quite clearly are not messing about in those races with their juvenile hurdlers and sure as hell Nassalam won't be the last one to be scoring under those conditions for the yard.
Don't ignore those Moore youngsters at Fontwell…
Cheers – Ben (NTF)
Haydock & Ascot both come under analysis for full NTF Members this weekend
Majority of stats sourced from Proform Professional Database
15 responses to "What we learned from the weekend: 13th, 14th & 15th November…"