5
Feb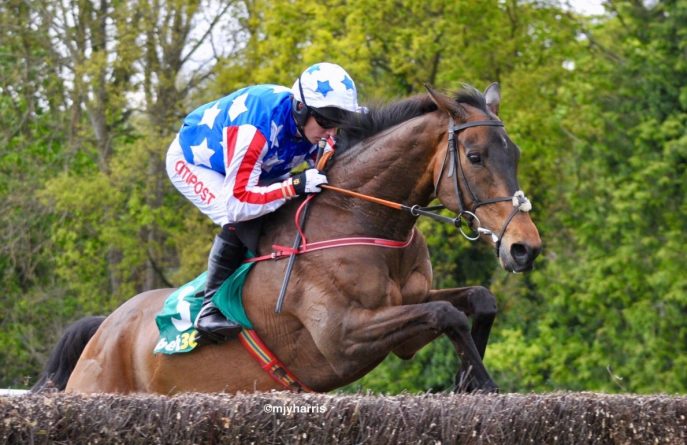 What we learned from the weekend: 2nd & 3rd February…
.
The weather is playing havoc with the National Hunt game at present, meaning we've lost a chunk of cards over the past seven days. Thankfully, however, Sandown and Leopardstown saved the weekend for us, albeit day two of the Dublin Racing Festival did see an insane amount of non-runners due to the ground turning 'too quick'!?!
Strange world we live in these days…but at least we got some jumping action to cheer, empty days of National Hunt action can drive a person doolally!?
On a sadder note we did lose one of the games most loved stars on Saturday, with 2017 QMCC winner SPECIAL TIARA suffering a fatal injury at Leopardstown. He was always a joy to watch when in full flight, pinging from fence to fence and trying to lead his opponents a merry dance off the front end, one of those warriors you couldn't help but fall in love with…
He will be missed… but he should also be celebrated for the champion he was, and maybe we should all be a bit more like Special Tiara, seeing the first obstacle of the day as a glorious challenge to be attacked at full speed rather than something that's, well, just in the way…
It's a bit of slim pickings for this week's 'What We Learned From The Weekend' but nevertheless I'll attack what we were given with relish, like old Special Tiara and those fences…
.
What we learned from the weekend: 2nd & 3rd February…
.
1. Ivanovich Gorbatov is finally starting to show signs of life…
It's amazing to think that the last race Joseph O'Brien's 7yo won was the 2016 Triumph Hurdle, where he beat none-other-than Apple's Jade…and boy how they've gone their separate ways since that day!!
Ivano Gorb (as I shall now call him!) has gone 24 races without tasting victory since that Triumph Hurdle…eh…triumph, but he went mighty close to snapping that losing run in Saturday's valuable Ladbrokes Hurdle at Leopardstown, going down by only 1.5L in third come the line.
He has shown (very) occasional flashes of his former self since that glory day of his back in 2016, only to fail to follow it up in subsequent starts, but there was something more about this most recent effort, something that just hinted that he was ready to find his way back to the winners circle.
It helps, of course, that he's on a career low mark of OR 134 but based on Saturday's effort that does look like a mark that can finally see him be competitive again.
It's also worth noting that the bottom rated horse in the last two Cheltenham Festival County Hurdle's has been OR 133 & OR 134 and given that Ivano Gorb has run in the race the past two years you'd have to think it will again be the target for this spring. If you also consider he finished a 3L 6th in the 2017 County Hurdle then the fact he'll be able to run this year from around 16lbs lower is nothing if not a massive bonus.
YES he's never reached the heights he once hinted at as a juvenile and YES he's been somewhat in the doldrums since those juvenile days…but there WAS plenty enough to like about his most recent effort to be thinking that his barren days are about to be over…
Expect Ivano Gorb to take advantage of his career low mark sooner rather than later…
.
2. Min continues to dominate the opposition when racing on home-soil…
He always been a horse that has split opinion…
Over-rated…
Under-rated…
Over-hyped…
Over-looked…
…but whatever your opinion the facts are that he is pretty much impossible to beat on home soil in the November to February period…
Under those very simple conditions he has returned the following form line…
1-1-1-2-1-1-1-1-1 (8/9, 1p – all 8 career wins)
The one defeat in that form line being a race he actually won, but ended up being demoted to second.
Doesn't matter how you shake that, those are impressive stats, stats he added to with imperious ease when landing his second Dublin Chase at Leopardstown on Saturday.
The 'problem' comes when he goes on his travels and/or in the spring.
His other four starts have come at the Cheltenham Festival (X2), the Aintree Grand National Festival and the Punchestown Festival, where he has returned a form line of 2-2-2-4 (0/4, 3p).
But am I possibly being a shade unfair on the 8yo?
The two Cheltenham defeats came behind Altior.
The Aintree defeat came by the slim margin of a neck.
The Punchestown Festival defeat…well it actually was a bit of a bomb out but then again he had been to both Cheltenham and Aintree so he was maybe feeling the pinch.
Things will become trickier for him in the spring, no doubt on that score, and I probably wouldn't be as keen to be backing him as I would in other months, but when he runs on home soil between November and February the facts are that he's pretty much impossible to stop.
Don't bet against Min on home-soil in the winter…
.
3. The crafty old dog Ted Walsh is planning something…
Ted Walsh doesn't have that many runners on the go these days although to be fair he's had limited numbers on the go for about the past 10 years, but he can still ready one if he needs to and I get the feeling that's exactly what he's doing with KILDORRERY.
The 6yo ran in the 2m1f Grade B Handicap Chase at Leopardstown on Saturday and it's fair to say he was never put into the race with any real gusto, bobbing along at the back of the pack before making ground late on to finish a never nearer 4.5L 6th.
It was very similar to how ran on his previous start at Fairyhouse on the 12th of January, which was another race where he popped along out the back for most of the contest before picking off some runners in the home-straight when the race was long gone.
He strikes me as one that ideally wants to be racing over longer trips, given how he's picking off runners for fun in the closing stages, and I wouldn't actually be surprised to see him have a stab at something like the Irish National at some stage.
Whether or not that would be this year is hard to say but he's certainly one that looks to have plenty more to give, especially when the handbrake is fully released, he looks like he could be plenty better than his current mark of OR 133.
I'd be looking at loose prime conditions for the horse as…
RH tracks | DSLR 30 or less = 21181F (3/6, 1p – all 3 career wins)
Keep Kildorrery on the radar, Father Ted looks to have a plan in play for the youngster…
.
FREE Cheltenham Festival trends guide…
With the 2019 Cheltenham Festival just over a month away I'll shortly be releasing a FREE Cheltenham trends guide to all members of the FREE NTF list.
My 'Ten essential Cheltenham Festival trends you NEED to know' guide is a must read for anyone that's serious about making a profit at this years meeting.
It won't be your standard trends and it won't be information that's readily available in the open market so you won't want to miss this.
Make sure you are in line to get your own personal copy by >>> hooking on to the NTF FREE list today.
Cheers – Ben (NTF)
*Special Tiara picture was taken by racing photographer Michael Harris. You can see plenty of his excellent work on his twitter page.
22 responses to "What we learned from the weekend: 2nd & 3rd February…"