29
Jan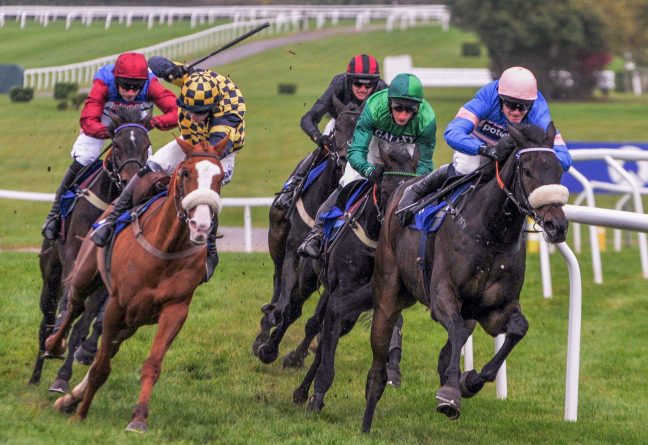 What we learned from the weekend: 25th, 26th & 27th January…
,
Cheltenham trials day served up it's usual splash of movers and shakers for the festival itself, with a few more cards being played over the Prestbury Park undulations, some hinting at a strong hand whilst others revealed they were probably playing with a busted flush from some way out.
Here is my take on the weekend action that's just entered the form book, in the latest installment of…
What we learned from the weekend: 25th, 26th & 27th January…
1. FRODON put himself bang in the Gold Cup picture…
…or did he?
Has there has been a horse/performance from the weekend just past that has split opinion more?
Ryanair or Gold Cup? Gold Cup or Ryanair?
Paul Nicholls has firmly stated that's it's the Gold Cup route he is going down but that hasn't stopped the questions…
Will he or won't he stay the Gold Cup trip seems to be the question on most punters lips but for me I think there's a more important question at play…
Is FRODON actually a Grade 1 horse?
From what we have seen from him so far at the highest level the answer is a categorical NO.
His five starts in Grade 1's have returned the following form line…
8-F-5-3-5 (0/5, 0p)
In those 4 completed starts he's been beaten 17L, 46L, 18L & 37L, hardly a suggestion that he's a Grade 1 player, let alone a Gold Cup winner in waiting.
It has to be said, however, that those five Grade 1 starts all came before this season and during last summer the 7yo did undergo a wind-op, something that has, based on what we've seen so far in his 4 starts this term, improved him. Well maybe not 'improved' him but it's certainly provided a strong level of consistency to his form, three wins and a second in four high-quality races is testament to that.
If his wind was the issue with him bridging the gap to the top of the tree then the Gold Cup will tell us more.
However, there are other issues for me, with regards to his Gold Cup credentials…
19 of the last 20 Gold Cup winners had all previous WON at G1 level prior to winning their Gold Cup
The last horse to grab the Gold Cup without a prior G1 victory on their CV was Cool Dawn.
In the past 20 years horses lining up in the Gold Cup without a previous G1 victory to their name are…
1/129 | 0.75% S/R | -£103 LSP – W&P 14/129 | 11% S/R – 83% below expectation
The Gold Cup is not really the place to be breaking your G1 duck! Frodon, as we know, goes to the Gold Cup with a G1 victory on his CV…
To pour further cold water on Frodon's Gold Cup chances…
19 of the last 20 Gold Cup winners had no more than 20 (UK) career starts prior to landing their Gold Cup
Horses with 21+ career starts are…
1/94 | 1% S/R | -£90.75 LSP – W&P 11/94 | 12% S/R – 83% below expectation
Frodon has already been to the racetrack 25 times (in the UK).
This is all before you factor in that only one horse has managed to do the Cotswold Chase/Gold Cup double (in the same year) in the past 20 (Looks Like Trouble).
As I said at the start, it's not really about whether or not he stays the trip, it's whether or not he's good enough to WIN the race, that's the starting point. He deserves a shot at the prize, that's unquestionable, but is he good enough and can he stick two fingers up at those strong trends?
For now I'd be in the NO camp…
The stats are stacked against Frodon and potential Gold Cup glory…
.
2. It's always worth keeping an eye on the Brennan/O'Brien runners at Cheltenham…
It's no secret that the Paddy Brennan/Fergal O'Brien partnership are a team worth keeping on the radar, a fact that was exemplified in no uncertain terms when Brennan worked his magic on BENNY'S BRIDGE in the closing Handicap Hurdle on Saturday.
The pair love to have winners at Cheltenham and their overall record at the track since the start of 2015 makes for tasty reading…
12/69 | 17% S/R | +£44.38 LSP – W&P 27/69 | 39% S/R – 44% above expectation
Not too shabby at all…but with just a little digging those figures can be super-charged.
Check out the following mini-angle…
(since 2015) O'Brien/Brennan| Cheltenham | Listed level or below (race worth less than 18k to winner) |DSLR 90 or less
Which returns the following…
9/28 | 32% S/R |+£63.88 LSP – W&P 15/28 | 54% S/R – 116% above expectation
A mini-angle well worth keeping in your back pocket.
Keep those Brennan/O'Brien runners firmly in mind at Cheltenham…
.
3. It's almost impossible to go against Willie Mullins runners in beginners chases at Fairyhouse…
…under certain circumstances, anyway.
I was acutely aware of this angle prior to REAL STEEL's wide margin victory in the opener at Fairyhouse on Saturday but even I was shocked by quite how strong the stats are once I really started digging into it.
I'll let the stats do the talking…
(since 2014) Mullins runners in Beginners chasers at Fairyhouse| SP less than 3-1 | 1 or 2 previous chase starts
…which returns the following rather startling form line…
1-1-1-1-1-7-1-2-1-1-1-1-1-1-1-1
14/16 | 88% S/R | +£15.19 BFLSP
The angle had a 100% record in 2014, 2015, 2016 and 2018 and is currently 100% (1/1) in 2019.
It's not going to make you rich but damn those are some set of figures.
Don't mess with Willie Mullins in Fairyhouse beginners chases…
Ben (NTF)
p.s. I'm continuing to build up my Cheltenham Festival stats behind the scenes and I'll shortly be providing the FREE NTF list with the first of my FREE Festival Guides.
Make sure you don't miss out on the action by hooking up today…
>>>Join the FREE NTF list today (and pick up some instant goodies)
14 responses to "What we learned from the weekend: 25th, 26th & 27th January…"