1
Nov

What we learned from the weekend: 29th & 30th October…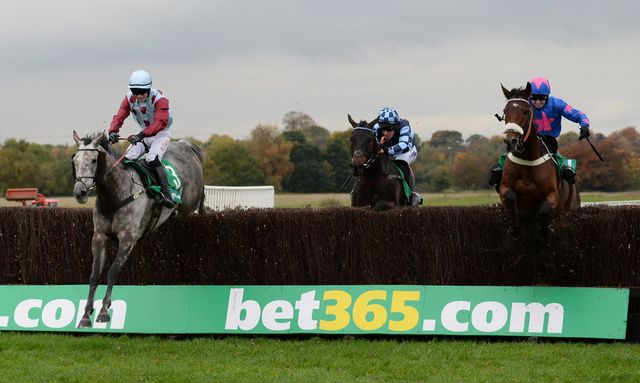 Irish Cavalier lands the Charlie Hall spoils. 
Now we're cooking!
The Charlie Hall Chase may have served up a disappointing (?) performance from Cue Card and a somewhat surprising (?) victory from Irish Cavalier but nevertheless it's always a race that tells us the jumping game is well and truly back and stoked up for the season ahead.
And with that in mind it's time to keep those fires stoked with this weeks…
What we learned from the weekend: 29th & 30th October…
1. The Jonjo O'Neill yard are yet to really catch fire this season…
He had 4 losers from 4 runners over the weekend. On its own that's not too much to worry about but when you factor it into the wider picture of his last TWENTY-EIGHT runners all having LOST, his seven day stats of 0/18 and his 14 days stats of 2/45 I think it's clear that the Jackdaw Castle runners have not exactly hit the ground running.
In fairness he did have two placed efforts over the weekend so that did hint at some signs of life albeit both paced runners (Festive Affair & In The Rough) did come there with threatening runs only to bottom out in the closing stages.
Both those placed runners came in Handicap Chases and it's worth pointing out that he's had a noticeable lack of winners in the top level/valuable Handicap Chases over the last couple of seasons.
So far in 2016 only one of his 29 runners in Handicap Chases worth 20k+ to the winner have been successful, a rather pitiful strike-rate of 3%.
In 2015 NONE of his 30 runners in such races hit the target.
That gives a two year combined total of 1/59.
Now it's not as if he was firing in winners in those races (Handicap Chases worth 20k+ to the winner) willy-nilly prior to the last couple of seasons, but he was picking off a consistent amount each year…
2014 – 5/46 | 11% S/R
2013 – 3/39 | 8% S/R
2012 – 3/25 | 12% S/R
2011 – 3/24 | 13% S/R
2010 – 3/28 | 11% S/R
In what are some of the most competitive races on the calendar (20k+ Handicap Chases) those figures are pretty decent, his figures for the last couple of years, however, are far from anything to shout about.
Could it be Jonjo will have a raft of well-handicapped horses in his yard when his string do finally hit a patch of form?
Or is there more to it than that?
Last year Jonjo 'only' recorded 81 winners. That was his lowest total of winners in the past 15 seasons. What was the one big difference last year? No AP McCoy in the saddle.
Is that the real reason behind the dip in winners for the yard? Was McCoy such an integral part of the Jackdaws machine that they are just struggling now he's hung up his riding boots?
It's certainly something to consider…
Whatever the reason behind the Jonjo dip they are certainly a yard that you need to be a shade wary of at present, at least until the winners start to flow a bit more.
Approach the Jonjo O'Neill runners with a certain level of caution at present…
.
2. BRISTOL DE MAI was a huge disappointment in a two runner-race on seasonal debut…
There seems to be plenty happy to write off Bristol De Mai after getting 'turned over' by SEEYOUATMIDNIGHT in the Colin Parker Memorial Chase at Carlisle on Sunday.
Yes he was beaten 12L as a 2/5 red-hot fav, however, for me the defeat is easily explainable…
He simply needs his first run off a break to blow the cobwebs away.
Consider this…
Off a break of 28 days or more he is 12233222 (1/8)
Off breaks of 27 days or less he is 11121 (4/5)
Pretty clear signs that he was almost certainly in need of this outing. If he's off the track for 4 weeks or more he needs a run to get himself going again.
Mix that in with the fact he's a horse that likes to dominate on the front end but on Sunday was forced to sit in behind a horse who galloped and jumped liked an absolute beast AND who clearly holds plenty stamina in the tank (3L 3rd in last seasons Scottish National) AND who already has proven winning graded form on his CV… then Bristol De Mai's eased down 12L defeat is easily explainable.
Daryl Jacob wisely eased off on his mount when it was clear Seeyouatmidnight was in no mood for stopping and it's not hard to imagine the Twiston-Davies horse coming on a bundle for the run.
Don't write off BDM just yet…
.
3. We need to pay close attention to Dan Skelton's Hurdle/Bumper runners at Wetherby…
Dan Skelton keep the winners rolling at the weekend, picking up three winners from his ten runners plus another couple that also reached the places.
One of those winners was STEPHANIE FRANCIS at Wetherby and for me that was a very interesting winner indeed.
Whilst doing a bit of research for the weekends racing I noticed a rather tidy angle for Dan Skelton at Wetherby, a developing angle if you will.
I had noted the record of the trainers Bumper/Hurdle runners at Wetherby since 2014 in Non-Handicap races. After Stephanie Francis' win that record now stands at…
8/11 | 73% S/R | +£12.68 BFLSP – Win & Place 9/11 | 82% S/R
Nothing complicated about that angle but it's doing a fine job at pulling in some handy profits.
It's limited figures at present for sure but he seems to know exactly which of his string to send to Wetherby for those types of races and it's certainly a mini-angle we need to be keeping a close eye on.
Don't ignore the Skelton Bumper/Hurdle runners at Wetherby…
Ben (NTF)
Stats sourced from the excellent Proform Professional database
2 responses to "What we learned from the weekend: 29th & 30th October…"