25
Oct

What we learned from the weekend: 22nd & 23rd October…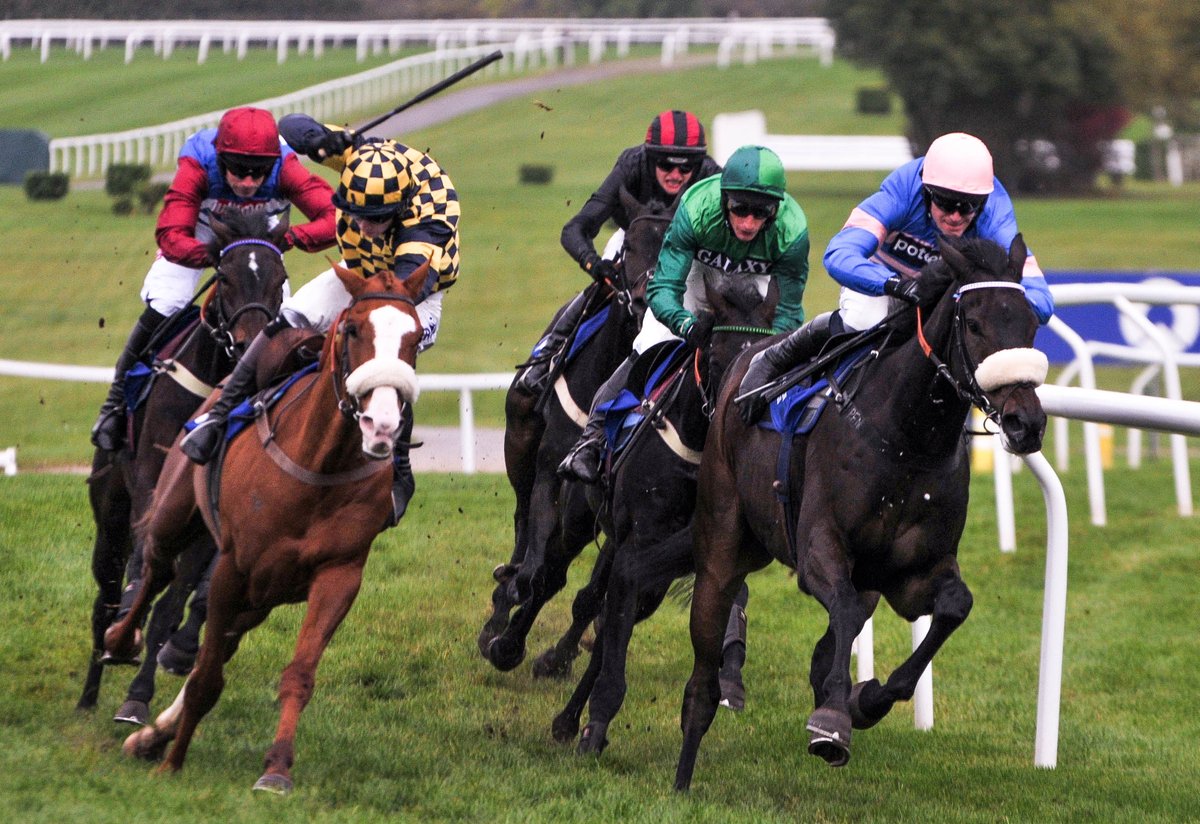 Photo taken by @mjyharris
Now that's what I call a serious weekend of National Hunt racing!
BANG! Cheltenham's Showcase meeting. WALLOP! Aintree's Old Roan Chase day.
If that double header didn't get you're jumping juices flowing then I suggest you pack up your bags now and leave. Go on, get out!
Seriously though that was a brilliant weekend of the National Hunt stuff and you can just sense that the big guns are about to be rolled out to start launching their 2016/17 assaults.
Indeed look at some of the horses entered this weekend coming…
THISTLECRACK, SAPHIR DU RHEU, THE YOUNG MASTER, BALLYOPTIC, NATIVE RIVER, UNOWHATIMEANHARRY, BLAKLION, CONEYGREE, CUE CARD, DYNASTE, MENORAH, BARTERS HILL!!
Drooling yet?
I am!!
But that's to come, first we need to wrap up the weekend just past…
What we learned from the weekend: 22nd & 23rd October…
1. Charlie Longsdon is finally starting to turn his Cheltenham form around…
Prior to last weekend Charlie Longsdon had the following rather miserable set of figures with his runners at Cheltenham (since 2008)…
2/125 | 1.5% S/R | -£114.74 BFLSP – Win & Place 10/125 | 8% S/R 
You don't need me to tell you that was a pretty terrible set of stats for a trainer of Longsdon's stature.
However last weekend he sent three runners to the the track and pulled in the following set of figures…
2/3 | 67% S/R | +£17.83 BFLSP – Win & Place 3/3 | 100% S/R
A form line of 1-2-1 and with one quick and fast targeted attack he double his Cheltenham winners!
It may just be an anomaly of course but I like to give Longsdon the benefit of the doubt. He's a highly progressive trainer, his star has been rising for some considerable time, and I like to think he's always tweaking and looking for ways to improve.
I was well aware of the Longsdon stats prior to this weekend so I was always cautious of his runners at the track but after his current little burst I'll be more willing to give his Cheltenham runners at least a second glance.
His job now, however, is to bust his Cheltenham Festival hoodoo…
0/50 | 0% S/R | -£50.00 BFLSP | Win & Place 1/50 | 2% S/R
That's a nasty looking set of figures for sure!
If he picks up more winners at the track between now and the 2017 Festival, proving last weekend wasn't an anomaly, then he'd be a fair bet to grab his first festival winner this season.
Let's hope Longsdon has found the key to his Cheltenham runners…
Sticking with the Showcase meeting…
.
2. Once again the Showcase meeting proved to be a tricky place for the older runners…
And by older runners I mean those aged nine and above.
Here are the stats for that age group at this years Showcase meeting…
0/22 | 0% S/R | -£22.00 BFLSP – Win & Place 3/22 | 14% S/R
On it's own it could be a blip so lets look at the same age group and take in the past seven Showcase meetings (2010-2016)…
3/153 | 2% S/R | -£127.79 BFLSP – Win & Place 25/153 | 16 % S/R
Not good for those 'oldies', not good at all.
I'm not saying to blanket ignore the 9yo+ runners, far from it, I actually backed one of them – SILVERMAN – who ran a fine race in third at a tasty 14-1, but clearly you want plenty in your favour when looking to lay your money down on one of the older generation at the meeting.
Certainly something to keep in mind for the 2017 Showcase…
The stats are very much pointing towards the Cheltenham Showcase meeting being one for the younger and more progressive of beasts.
.
3. Paul Nicholls continues to steamroller his way through the 2016/17 season…
He's becoming a regular on my 'What we learned from the weekend' posts but he simply can't be ignored!
If we look back at his Friday, Saturday & Sunday form from last week we get…
7/15 | 47% S/R | +£7.01 BFLSP – Win & Place 8/15 | 53% S/R
He just can't be stopped at the minute!
His form in the last seven days is…
11/22 | 50% S/R
…the last 14 days…
18/32 | 56% S/R
He is simply nailing this season…and it's not even the end of October!
He had three runners at his local track, Wincanton, on Sunday. All three won.
He's comfortably the winning-most trainer at the track in the last five years with a massive 77 winners (from 247 runners). The next nearest trainer, Colin Tizzard, has had 33 winners (from 212 runners)! Decent enough as it is but not even half of what Nicholls has managed. After that you have Pipe on 28 winners and then Hobbs on 25 winners. What is perhaps even more amazing is that of the trainers that have had ten or more runners at the track (since 2012) none come close to the 31% strike-rate Nicholls has achieved. You don't come to his back yard and get one over on the champion trainer, not often anyway!
You would have made a minor loss (-£1.74) backing all of runners but there is an angle I follow at Wincanton for the Nicholls runners that does churn out some steady profits.
That angle is…
Paul Nicholls at Wincanton | Fields of 12 or less | Distances shorter than 23f | Aged 7yo or younger | NOT December or January
That has returned the following since the start of 2012…
65/126 | 52% S/R | +£85.24 BFLSP – Win & Place 91/126 | 72% S/R
It's turned over profit in all of the last five seasons and amazingly the last FOURTEEN qualifiers have all won!
It's a simple enough angle but you don't have to make it complicated to make this game pay and until that angle starts falling off the cliff (if it ever does) I'm more than happy to scoof up the profits.
Don't EVER let anyone tell you that you can't make profit backing Paul Nicholls runners!
.
Doors to NTF 2016/17 closing…
With the Charlie Hall Chase about to romp into view that also means the doors to the full NTF service are about to slam shut.
There is already a chunk load of info in the members area and the newly installed NTF Trend Horses got off to a flyer on Saturday with Seldom Inn doing the business in stunning fashion at Kelso.
To make sure you don't miss your slot on the service simply pop along to the following page…
I look forward to seeing you in the NTF members area as I continue to slice through the major races using my tried and tested Trends & Dosage approach.
Ben (NTF)
p.s. the photo on today's blog was taken by a twitter pal of mine Michael Harris. Michael is a regular at racetracks and stables up and down the land and regularly tweets/facebooks/instagrams his work. I saw the Cheltenham picture on Twitter on Saturday night and just had to have it for today's blog post. I truly think it's a stunning shot. One of the best I've seen for a long time.
Give him a follow on the social media outlet of your choice, you won't be disappointed…
Twitter – @mjyharris
Facebook – Michael Harris
Instagram – mjyharris
*Stats sourced from the excellent Proform professional database
6 responses to "What we learned from the weekend: 22nd & 23rd October…"