22
Jan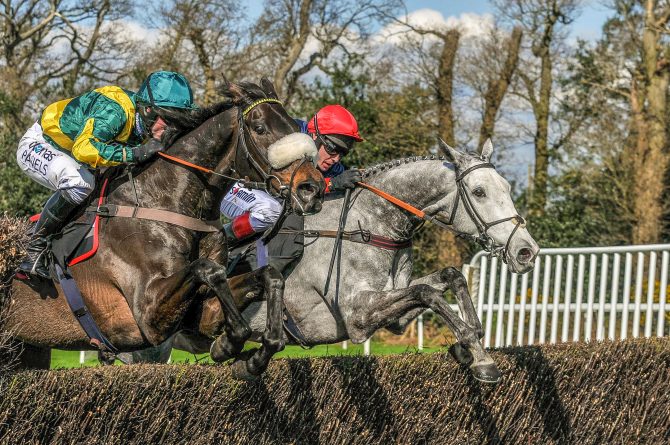 What we learned from the weekend: 18th, 19th & 20th January…
.
Well, mainly we learned that Altior really is not going to get beat anytime soon! He's now 17 from 17 over obstacles and he's chasing down Big Buck's record of 18 straight victories.
Given the fact that most are happy to swerve him (he's yet to take on more than eight opponents in any of his 12 chase starts and on ten of his 12 chase starts he's taken on five or less) it's not hard to see him matching and then passing that record of Big Buck's. I'm not having a pop at Altior here though, far from it, he's at least turning up for the races, it's the others that need to look at themselves. Don't be scared of one horse, and even if you don't lower his colours there's decent prize money to be had for coming 4th, 5th, 6th…
Sort it out peeps…
Away from the indomitable Altior, here is my take on the action in the latest installment of 'What We Learned from The Weekend'…
What we learned from the weekend: 18th, 19th & 20th January…
1. CYRNAME got back to winning ways with a dominating performance off the front-end…
Visually there was no better performance at the weekend than Paul Nicholls 7yo dismantling his field from the front in the 2m5f Bet365 Handicap Chase at Ascot.
He barely missed a beat at his obstacles, jumping like the proverbial buck from fence to fence, and had the others in deep trouble long before the home-straight, where he then rubbed further salt into their wounds by extending the distance between himself and his floundering rivals to an even more yawning gap, ending up 21L ahead as he crossed the winning line, still very much in cruise control.
The conditions he met with on Saturday did look to be bang ideal ones for him…
Right-Handed tracks | DSLR 60 or less | fields of 10 or less
…where under such conditions he has a form line of….
1-1-2-1-1 (4/5, 1p – all 4 (UK) wins, the 2nd coming by a neck in the G1 Scilly Isles Chase behind Terrefort)
…and those do look to be where you'd want to be backing him.
That, obviously, rules out Cheltenham and Aintree so it does keep his options slightly limited but the Grade 1 Ascot Chase (February) seems to be the plan for him and with a ratings pump of 15lbs for Saturday's win (150 up to 165) connections have no real choice but to gun for some big prizes.
He showed last year (as a novice) that he could cut it in Graded (non-novice) company and he'd certainly be interesting if rocking up in one of the top races with prime conditions to shoot for.
CYR will now be looking to make a NAME for himself in top company…
.
2. Trevor Hemmings may well have another live Aintree Grand National player in his squad…
…and it's one who we know definitely stays marathon trips very well, being that the horse in question already has two Scottish National's to his name.
Yes, you've guessed it, it's dual Scottish National winner VICENTE that I'm talking about.
The 10yo ran in the inaugural Portman Cup Chase at Taunton on Saturday, finishing a fine third after travelling well for most of the contest, before fading out of things from around three out.
He's a horse that tends to not show his best until we are out of the winter months (he's 0/8, 1p in the December – February period) so this effort was about as good as you would have expected. The added bonus off the back of the run came when the handicapper dropped him 1lb for the run to OR 146, which is his last and highest winning OR.
A closer investigation of his form gives him the following set of prime conditions…
Good to Soft or quicker | 2m4f+ | March – Nov | OR 146 or less
…where he returns a form line of…
1-1-1-3-1-1-1-P-1 (7/9 – all 7 career wins)
Providing we don't have a wet National (and providing, of course, he goes for the race) then he's going to face off against those conditions at Aintree in April.
We know he stays, we know he handles large fields, we know he loves the spring (he's 5/10 in the March-May period),we know Nicholls can ready a National winner and we know Hemmings loves to target the National…
Paul Nicholls is clearly priming him for something, given that he eased off him over the winter months, and he looks a serious National player to me…
Vicente can add another National to his already bulging Spring CV…
.
3. Flying Angel once again found himself racing under unfavorable conditions…
Ignoring the fact that clearly nothing was beating Cyrname in the Bet365 Handicap Chase at Ascot on Saturday, I was yet again perplexed by the campaigning of Flying Angel.
Four of his five starts this term have been over 2m5f+ trips, trips where he is now 0 from 10, 1 place. He just doesn't seem to stay…yet they keep
persevering with him over these longer than ideal distances.
It's bizarre…
I don't get it…
I'd be convinced the following are the conditions he wants to be running under…
2m4.5f & shorter | Carrying 11-04 & less | Not Very Undulating tracks
When he meets with such conditions he has returned the following…
6-1-1-1-3-1-3-3-2-1 (5/10, 2p – all 5 career wins)
Admittedly he had those conditions on seasonal debut in the Old Roan Chase but that level of competition is probably just too hot for him and he'd be better suited to calmer waters.
The plus side to Saturday's 36L 5th is the fact he was released 3lbs down the ratings by the handicapper to OR 142. That's a winnable mark for him, no doubt about it, they just need to focus on the correct races for him…
They need to stop FLYING so far with the ANGEL…
Cheers – Ben (NTF)
.
p.s. The NTF Unexposed Handicappers continue on their merry way to profits. Blue Flight's win at Ascot on Saturday took the figures to…6/23 (26% S/R) | +£41.09 BFLSP (5% deduction applied) since the guide was released.
There should be more to come yet from the five trainers and if you've STILL not got the guide then you can grab it from the following link…
15 responses to "What we learned from the weekend: 18th, 19th & 20th January…"