28
Jan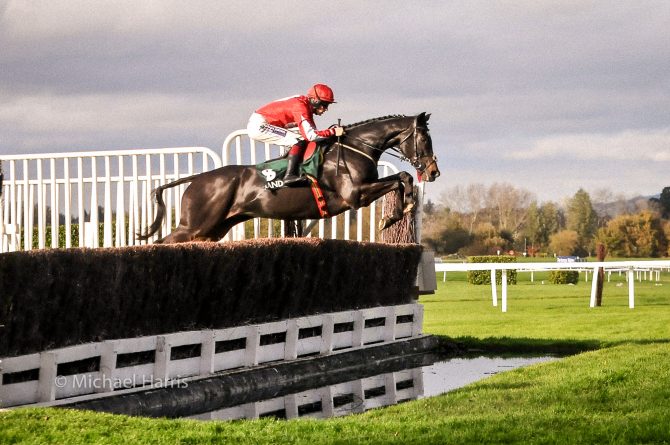 What we learned from the weekend: 24th, 25th & 26th January…
Cheltenham trials day served up it's usual sprinkling of movers and shakers for the festival itself, with a few more cards being played over the Prestbury Park undulations, some enhancing their hands whilst others uncovering the busted flush they've been sitting on.
Here is my take on the weekend action that's just entered the National Hunt form book, in the latest installment of…
What we learned from the weekend: 24th, 25th & 26th January…
1. SANTINI put himself firmly back in the Gold Cup picture…
Well he was never really out of the Gold Cup picture but there were question marks about the 8yo in some parts after his 'underwhelming' seasonal debut victory at Sandown back in November.
Since that Sandown effort he underwent some corrective wind surgery, which has, on the figures at least, allowed him to show a bit more of a progressive profile (for all the progression may have come with or without the surgery).
Whilst it was good to see Milan gelding put down a firm Gold Cup marker – albeit Cotswold Chase runners have a strikingly poor recent record in the Gold Cup, Looks Like Trouble (2000) & See More Business (1999) being the last two Gold Cup winners to take that route to glory – it's the following Nicky Henderson angle that most caught my attention in the aftermath of the race…
Nicky Henderson | Cheltenham Non-Handicap Chases | Top 2 in the market
26/61 | 43% S/R | +£25.09 BFLSP – W&P 37/61 | 61% S/R
…which becomes even more striking when you look at…
Henderson | Cheltenham Non-Handicap Chases | NOT Top 2 in the market
0/61 | 0% S/R | -£61.00 BFLSP – W&P 10/61 | 16% S/R
That's a distinct cut-off right there 😲
ALL 26 Nicky Henderson Non-Handicap Chase winners (since start of 2010) started in the top two in the betting.
Out side of the top two in the betting and they are scrambling around for the places at best.
Indeed you can tighten the positive angle up a shade…
Henderson | Cheltenham Non-Handicap Chases | Top 2 in the market | No Headgear or Tongue-Tie | DSLR 18+
26/53 | 49% S/R | +£33.09 BFLSP – W&P 36/53 | 68% S/R
I'm not sure a Henderson Cheltenham Non-Handicap Chaser starting outside of the top two in the market would conclusively put me off the horse, but it would possibly start a few alarm bells ringing…
Be wary of relying heavily on the Henderson 'outsiders' in Cheltenham non-handicap chases…
…sticking with Henderson…
2. Henderson introduced a potential festival player at Doncaster…
That horse being hurdling debutant GLYNN, who sauntered to an 11-length victory on his first start under rules, having been successful on his sole point-to point start.
At this stage you'd have to say the 6yo is no more than an outsider for the Supreme or the Albert Bartlett (the two races he's been priced up for) but another run and victory in a similar manner between now and March would see his current double figure prices shorten significantly (but would that be justified? more on that shortly…).
Again, however, it's the associated stats for Henderson rather the horse itself that most interest me at the minute, with Glynn's victory adding another notch to the following rather impressive angle…
Nicky Henderson | Doncaster Non-Handicap Novice/Maiden Hurdles | Top 3 in market | 0-4 starts last 365 days
32/65 | 49% S/R | +£33.77 LSP – W&P 48/65 | 74% S/R
28% above expectation
Again, another Henderson angle where it pays to take note of the market.
On the flip side, however, and going forward for Glynn, it must be noted that there's never been any real superstars doing the job for Henderson withing those strong Doncaster stats, Vaniteux finishing 3rd in the Supreme on his next start probably being the peak performance of the 32 winners.
So…
Worth looking out for those Henderson Hurdlers in Doncaster Maiden/Novice contests…
But…
Possibly not always worth following them too much in subsequent starts…
Does Glynn have the tools to do what other have failed to do after their Donny success?
3. Mullins again showed his
dominance

in Maiden Hurdles at Naas…

…the latest victory in such races coming on Sunday in the shape of The Big Getaway, who in fairness was only winning as he should have been, given the fact he started as a red-hot 2/5 fav.

Whilst he was a little on the short side for most of us it did further bolster the following Willie Mullins angle…

Willie Mullins | Naas Maiden Hurdles | November-January | 0-3 starts in season

…where he is now…

22/43 | 51% S/R | +£32.29 LSP – W&P 31/43 | 72% S/R

47% above expectation

The last six qualifiers on the angle return a form line of…1-1-1-4-1-1

It's no real surprise that Mullins returns such striking figures in such contests, however, when such an angle returns eye-catching profits and a healthy A/E figure, we really need to take note (profits and a note-worthy A/E figure are generally the hard parts when it comes to Mullins and his string).

The bad news is you'll have to stick that angle in your back pockets and wait for the deep mid-winter months to roll around again…

Don't forget the Mullins/Naas angle when we roll back round to November…
Free January Trainers Guide…
Almost the end of the month and I'm delighted to report the free January Trainer Guide has done exactly as I'd hoped; grinded along in the background picking up profits.
As of today (28th) the trio of trainers have pulled in +£13.16 level stakes profit to Betfair SP.
However, those profits become super-charged if you had taken the evening price as that figure stands at +£22.19.
Fry, McCain & Thompson have done a fine job for the guide and hopefully you've also managed to grab a share of the profits 😁
I'll be releasing the February version of the guide very shortly so if you are not yet on the NTF Free list then simply slide along to the following…
…and enter your details.
(don't worry that it still says January on the page, it is the correct page, I'll change the details shortly…as 90's britpoppers Elastica sang 'I work very hard, but I'm lazy…' 😉)
Cheers – Ben (NTF)
*Majority of stats sourced from the excellent Proform Professional database

6 responses to "What we learned from the weekend: 24th, 25th & 26th January…"