21
Jan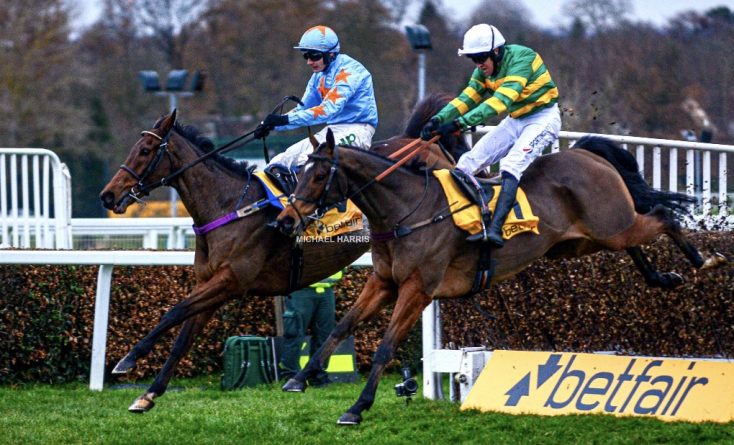 What we learned from the weekend: 17th, 18th & 19th January…
Well, mainly we learned that DEFI DU SEUIL is the new boss of the two-mile division, with Philip Hobbs' 7yo firing in a commanding performance to land the G1 Clarence House Chase on Saturday. I suspect he won the seventh G1 of his career with plenty up his sleeve still and it'll take a good one to lower his colours in the Queen Mother come March.
Plenty of credit to the old warrior UN DE SCEAUX as well, to still be running to that level with his 12yo legs tells you exactly why he's loved by many. Heart over head betting by the masses made him start significantly shorter than he should have, but that's not the horses fault and he's sure to keeping pitching up in the top races until (a well deserved) retirement.
Away from the Clarence House Chase, here's my take on the action in the latest installment of 'What We Learned from The Weekend'…
What we learned from the weekend: 17th, 18th & 19th January…
1. PENTLAND HILLS fluffed his Champion Hurdle prep…again!
Last seasons Triumph Hurdle victor came into this season with high hopes of becoming the second five-year-old winner of the Champion Hurdle on the bounce. Things have not, however, quite gone to plan…
He followed up his International Hurdle fifth (his seasonal debut) with a nose second to Ballyandy in the Champion Hurdle Trial at Hadock on Saturday, a race where quickened smartly after the last then, seemingly, decided he didn't actually want to be winning the race and switched on 'Harchibald mode'! (well not quite Harchibald…but you get what I mean!).
This has prompted all sorts of comments about the horse from all corners of social-media and the racing press…
"Pentland Hills needs blinkers/hood/cheek-pieces"
"stick a tongue-tie on him"
"he'll be better on better ground"
"Give him a breathing-op"
"he'll be much better suited by the fast pace he'll get in the Champion Hurdle"
Personally, at this stage, I'm inclined to think he's simply just "not good enough", and that's not something I thought I'd be saying after his Juvenile season.
I think it's also fair to say that he doesn't seem to have matured all that much physically. He was swamped (with regards to size/physicality) by his opponents on Saturday and I'd debate whether or not the hustle and bustle of a Champion Hurdle would in any way suit him.
Could he be one of those top-class juveniles that just 'goes missing' a little in their second season over hurdles (a bit like Defi Du Seuil) before coming back strong as a 6yo?
The figures he has recorded to date mean he would need to improve around 15lbs to win a standard Champion Hurdle, not impossible, I grant you that, but from what we've seen so far it seems unlikely, this season anyway.
And then you've got the following stat…
Only 1 of the last 22 Champion Hurdle winners (Hardy Eustace) won the race without having a win on their CV for the season (of 94 horses that tried)
Pentland Hills will need to overcome that stat if he goes straight to the Champion Hurdle from Haydock…
…and if he goes to the Champion Hurdle straight from Haydock then he's got the following stat to blast out of the water…
Horses that ran at Haydock on their last start prior to the Champion Hurdle are 0/26, 1p
…and this one…
Last time out beaten favs in the Champion Hurdle are 1/35, 8p
To be fair those last two trend aren't as damming as the 'yet to win in season' trend, but it all adds up and it puts further doubt in my mind that he's probably just not a Champion Hurdler in waiting, not this season anyway.
There's still time and things can still be tweaked, he may even appear somewhere prior to March and pick up a much needed victory, but as things stand I'm just not convinced at all by his Champion Hurdle credentials…
Time for Pentland backers to run for the Hills?
2. VINTAGE CLOUDS still has it in him to deliver the goods…
…and boy did he deliver in the Peter Marsh Chase on Saturday.
Sue Smith's 10yo has, at times, frustrated his legion of fans but there was none of that in the Grade 2 Handicap at Haydock at the weekend, with the grey pulverising his field by 7L and in the process firing in a career best figure on his 32nd start.
But where did the performance come from?
His form prior to Saturday, since his last victory in November 2018, had read P-2-F-6-5-P-3 with all bar one of those efforts resulting in 20L+ defeats (if he even completed).
So what caused this upturn in form?
Simple really, he had Prime Conditions to gun for.
Those Prime Conditions being…
Flat-slightly undulating tracks | 3m2f or less | October-January | OR 143 or less
…where he is now…
1121F22211 (5/10, 4p – all 5 career wins)
The downside of his latest win is the fact he's been pumped up above his handicap ceiling (OR 143), with the grey receiving a hefty 11lbs raise for his victory and seeing him land on a career high mark of OR 153, a mark that's going to make him vulnerable once again, with his form from marks above OR 143 reading F23PP56.
It may be a while before Clouds can fire in another Vintage performance…
3. Nigel Twiston-Davies is pulling together some serious Non-Handicap stats at Haydock…
NTD sent two runners up to Haydock on Saturday and both struck gold. Both, incidentally, finishing with wet sails and landing the spoils right on the line.
STOLEN SILVER landed the G2 Rossington Main Novices' Hurdle whilst BALLYANDY landed the G2 Champion Hurdle trial.
In doing so they improved the record of the Twiston-Davies string under the following…
NTD | Haydock | Non-Handicaps | 8 or less runners | SP 13/2 or less
…to…
15/27 | 56% S/R | +20.15 BFLSP – W&P 19/27 | 70% S/R
*since start of 2010
Strangely enough he drew a blank with this angle last year but that was very much the exception rather than the norm.
This is how the years splits look…
2020: 1-1
2019: 3-2-3-4
2018: 1-1-1
2017: 1-1-1-2-4
2016: 1-1
2015: 1
2014: 1-1
2013: 2
2012: 2-5
2011: 1-3
2010: 2-2-1
A seriously strong micro-angle to keep on the radar for sure!
NTD isn't playing when it comes to his Haydock non-handicappers…
Trading on the exchanges…
…not something that I'd describe as a strength of mine!!
Well I do OK with my rare (very rare!) racing trades but, as per usual, it's the other sports that let me down, particularly football. So much so I hardly dabble these days.
I do, however, keep my eye open for others that DO excel in such activities. The guys at Football Advisor are exactly those types of people.
They are currently giving away not one but TWO free trading strategies.
There's something for everyone covered in both of these two systems. There's one for the horse racing fans and one for the football fans.
The football one interests me the most, there is just so much profit to be made from the sport that it's something I'm desperate to get a slice of, this free guide has already improved my trading skills ten-fold (not difficult, admittedly, my football trading skills were set at a low level to start with!)
The method looks at backing or trading when the match is already half-way over, meaning we have plenty of in-game stats at our disposal to aid our decision, also meaning the odds and potential returns become very, very attractive.
.
Happy punting (and trading!)
Ben (NTF)
*Stats sourced from the excellent Proform Professional database

8 responses to "What we learned from the weekend: 17th, 18th & 19th January…"