20
Nov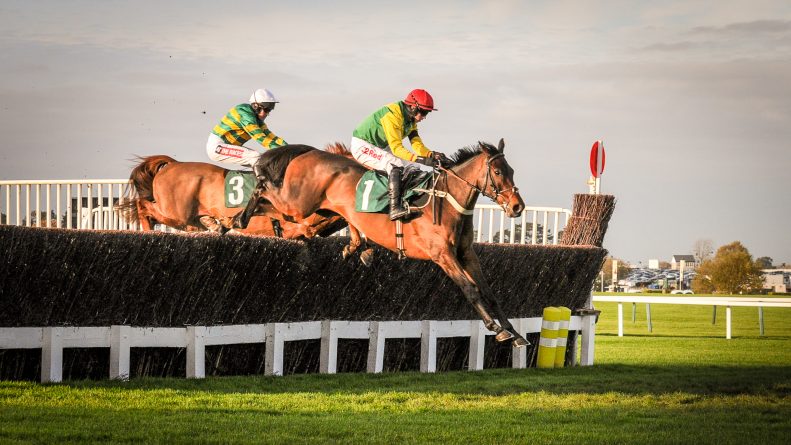 What we learned from the weekend: 16th, 17th & 18th November…
.
Aah…there's nothing like a Cheltenham meeting to get you excited like a kid at Christmas.
Except sometimes, like being a kid at Christmas, you often gets the gifts but the batteries are not included…or in this case the bloody hurdles are removed!!!
Can't keep happening Cheltenham, I'm all for safety first, obviously, but the sun has been on the go for a few years now (!?) and the potential for it being low at certain times of the day is not a new phenomenon. Turning one of the biggest Hurdle races of the year – The Greatwood – into some weird flat/hurdle hybrid contest two minutes before the off only serve's to p!ss off the many punters who have spend many hours analyzing such a contest.
Bring the meeting forward an hour maybe? That would have avoided the low sun…
Anyhoo…I'm not going to get into a long deep rant about this, that can wait for another day, let's get on with the job at hand…
What we learned from the weekend: 16th, 17th & 18th November…
1. SCEAU ROYAL threw down an early QMCC marker…
Or did he? Was he maybe just doing what he was entitled to do?
Alan King's 6yo was the best horse in the race on ratings in Sunday's Schloer Chase and he certainly jumped and traveled exactly like that throughout this contest.
It has to be said, however, that he was racing under prime conditions so to my eyes he was only winning this in the manner he was entitled to.
For the record I'd have his prime conditions as follows…
7 or less runners | Oct-Jan | race worth less than 50k to winner
Which gives a form line of…
111211111122 (9/12, 3p – All 9 wins)
Not only did he have those prime conditions to gun for but his opponents, under Sunday's conditions, all had question marks against them…
Simply Ned – Never won at track in 6 previous attempts and was up against it at the weights
Forest Bihan – Plenty to find at the weights
Brain Power – 0/9 at G1 or G2 level and 0/6 on Undulating/Very Undulating tracks
Le Prezien – Wouldn't want to be backing him out with the following… 2m2f & below | Soft/Heavy = 1111211 (6/7, 1p – all 6 career wins)
Sizing Granite – Best on flatter tracks (now P-P-P-P-6 on Very Undulating tracks)
Now I'm not trying to detract from Sceau Royal's display, far from it, he's a serious horse, but it's best not to get too carried away with this performance, he was only really doing what he should of been, albeit doing it very well.
He does now, however, need to up his game and prove he has what it takes to be a serious player at the top of the table as his form in the February – April period currently reads… 3-0-6-6-9  (0/5)… and that needs to change plenty for him to challenge the very best come the spring time.
Sceau Royal is definitely a force on the up but can he make it right to the top?
,
2. SINGLEFARMPAYMENT let his backers down AGAIN…
Or did he?
The regularly well-backed 8yo (he has started at single figures on his last 15 starts, fav in 9 of them and 11/2 or less in 12 of them) finished 4th of 15 in the BetVictor.com Handicap Chase on Saturday, having started the race as 11/2 fav. Another race where he was well-supported but failed to deliver.
For me, however, I reckon that was a decent effort and probably the best that could have been expected of him on seasonal debut, for he is a horse that does need that first run to blow the cobwebs away.
His form figures off a break of 61+ days now read…
4-F-2-3-2-4-6 (0/7)
…and there is every reason to believe that he'll be all the more sharper for this outing.
There is absolutely no doubt he doesn't win nearly as much as he should but this effort was easily explainable and he's worth looking out for under the following conditions…
LH tracks | 3m+ | G3 & below | DSLR 45 or less | carrying 11-2 or less= 5F2111 (3/6, 1p – all 3 career wins)
He'll continue to frustrate but yet still run his race in equal measure, but if you can be patient and wait for his prime conditions he may just return some of those Single Farm Payments you've loaned to the bookies…
He's a frustrating bugger but he can do the job when conditions are met…
,
3. MISTER WHITAKER may have reached his handicap ceiling…
Well, maybe…
I'm in two minds about the horse at present as he was possibly given a bit much to do from out the back in the BetVictor Gold Cup, where he started as 6-1 fav, and he did make a bit of a hash job of staying on from off the pace and never really looked like getting involved in the finish.
He was running off a mark of OR 152 on Saturday, some 15lbs higher than the mark he won the Novice Handicap from at the festival last season, and I just have a feeling that he's at or very near the ceiling of his abilities.
More of a worry for me, however, is his trainer Mick Channon's record with his National Hunt horses in Graded races, which to date returns the following…
1/45 | 2% S/R – 76% below expectation
…which although not abysmal certainly isn't pleasing reading.
In fairness I'm open, to a certain extent, on both aspects – horse's handicap ceiling and Channon's record in Graded races – but I'd start to be having my doubts about how much further the horse can progress from his current mark…
Is there more to come from Mister Whitaker or has he peaked?
FREE NTF Guides…
Just a little bit of a correction in the 'Unexposed Handicapper' guide I sent out recently as in some versions of the guide the Twiston-Davies stats were incorrect (don't worry, you've not missed anything on the qualifier front).
If you are following those angles then grab the correct version of the guide from the following link…
>>Unexposed Handicap Chaser Guide
Cheers – Ben (NTF)
Stats sourced from the excellent Proform Professional database

11 responses to "What we learned from the weekend: 16th, 17th & 18th November…"