25
Feb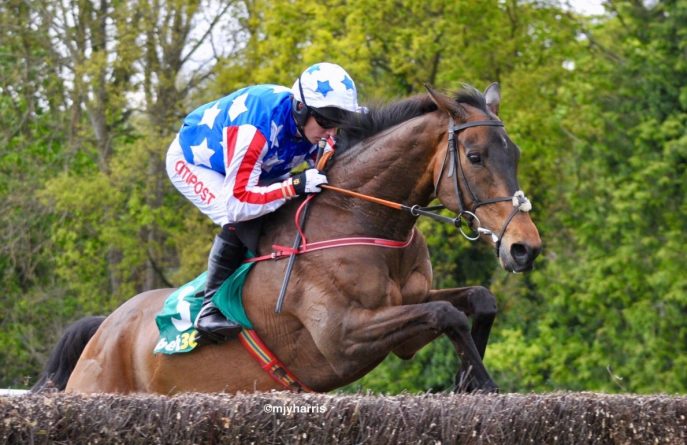 What we learned from the weekend: 21st, 22nd & 23rd of February…
Two weeks to go until the mighty Cheltenham roar my racing friends!
Two weeks for conditions to start turning a bit more spring-like (🤞🤞🤞🤞🤞🤞) and save us all the hell of a mud-bath festival 🥴
I'll be switching my own focus to all things festival related after this post, I mean it's so close we can almost touch it, it would be rude not to, but there's still time to sneak in one last 'What we learned from the weekend' post before we are totally devoured, chewed up and unceremoniously spat back out by all things Cheltenham Festival related.
So buckle up for what I expect to be the last 'What we learned from the weekend' post of the 2019/20 National Hunt season (I'll still be posting, it'll just be spring festivals related instead 😎)…
What we learned from the weekend: 21st, 22nd & 23rd of February…
1. Willie Mullins continued his vice-like grip on the Bobbyjo Chase…
With Mullins capturing the last five renewals of the Bobbyjo Chase and a rather remarkable eight of the last ten (👀) it's safe to say he knows exactly what it takes to pocket the race.
He dominates the race, pure and simple.
In fairness he did have four of the six runners in the latest renewal but that's not always been the case, the previous three renewals of the race he only fired one runner each time (winning each renewal), so it's not a simple case of flooding the race with his entries.
The Bobbyjo victories make up a rather nifty Mullins Fairyhouse mini-angle as well, one that is equally as impressive as his dominance in the G3 contest.
Check the following…
W Mullins | Fairyhouse G2/G3 non-handicap/non-novice chases | 9 or less runners | SP 9/2
…where his runners are now…
20/29 | 69% S/R | +£27.10 LSP – W&P 28/29 | 97% S/R
65% above expectation
*Only one of the 29 that didn't at least place fell 3 out when still bang there…
Two of the Bobbyjo runners on Saturday fitted that angle and they finished…
1st – ACAPELLA BOURGEOIS
2nd – BELLSHILL
…keeping those strike-rates up at their exceptionally healthy heights.
Mullins knows his onions at Fairyhouse… 
.
2. Paul Nicholls unleashed a juvenile monster in the Adonis Hurdle…
…that horse being the exciting French recruit SOLO, who pummeled the Adonis field by an eye-popping 13-lengths.
There were plenty rumblings pre-race that the youngster was potentially something out of the top drawer and the 4yo justified those rumblings in no uncertain terms.
He now finds himself at the head of the Triumph Hurdle market but it has to be pointed out that his sire – KAPGARDE – doesn't have the strongest of stats at Cheltenham with his hurdlers…
Kapgarde Hurdlers at Cheltenham
4/52 | 7.5% S/R | -£26.37 LSP – W&P 18/52 | 35% S/R
35% below expectation
…with those stats dropping to…
0/23 | 0% S/R | -£23.00 LSP – W&P 5/23 | 22% S/R
…for Kapgarde Hurdlers at the Cheltenham Festival.
(To level out the Festival stats a bit, only 3 of them started at single figure prices so it's not as if a number of strongly fancied ones have bombed)
Is that enough to go hard against the new Triumph Hurdle favourite?
No, not quite, but certainly enough to make you think twice.
Those stats alone won't get the horse beaten, obviously, but they certainly give plenty food for thought…
Can SOLO defy those Kapgarde hurdling stats?
.
3. Adrien Du Pont looks to be coming to the boil…
Despite 'only' coming a 10.5L 6th to Major Malarky in the feature Betway Handicap Chase at Kempton on Saturday I thought there was plenty to like about the performance of the Paul Nicholls trained Adrien Du Pont.
The 8yo was sent off at 7/1 for the 3m G3 handicap but in all honesty, and despite being a G1 winning Juvenile Hurdler, he's never really hinted that he's up to Graded level as a Chaser. 
Check his splits…
Graded Chases = 33F430P6 (0/8)
C2 & below chases = 122714 (2/6)
It's fair enough to say that Class 2 level (possibly Listed level) looks about his ceiling.
On Saturday he ran off a mark of OR 145, 1lb above his last and highest winning mark, and off the back of the effort the handicapper has dropped him 1lb to OR 144, putting back on a mark we know he can be successful from and making him a horse of interest going forward.
The gelding underwent a wind-op during the summer months but he's never really had the conditions to show if he benefited from the procedure or not, but if he turns up under the following…
C2 level & below | 9 or less runners | OR 144 or less
…where he is…
11121 (4/5, 1p – 4 of his 5 career wins)
…then I'd expect the benefits of that wind-op to come to fruition. 
Keep an eye open for Adrien DP getting his Prime Conditions in coming months…
.
Free Cheltenham Festival 2020 Guide…
Many thanks to the large numbers that have already downloaded this guide.
Part II of the guide will be available shortly.
If you are still to get your hands on it the guide then don't worry, all you need to do is click on the following image and follow the instructions… ⬇⬇⬇⬇⬇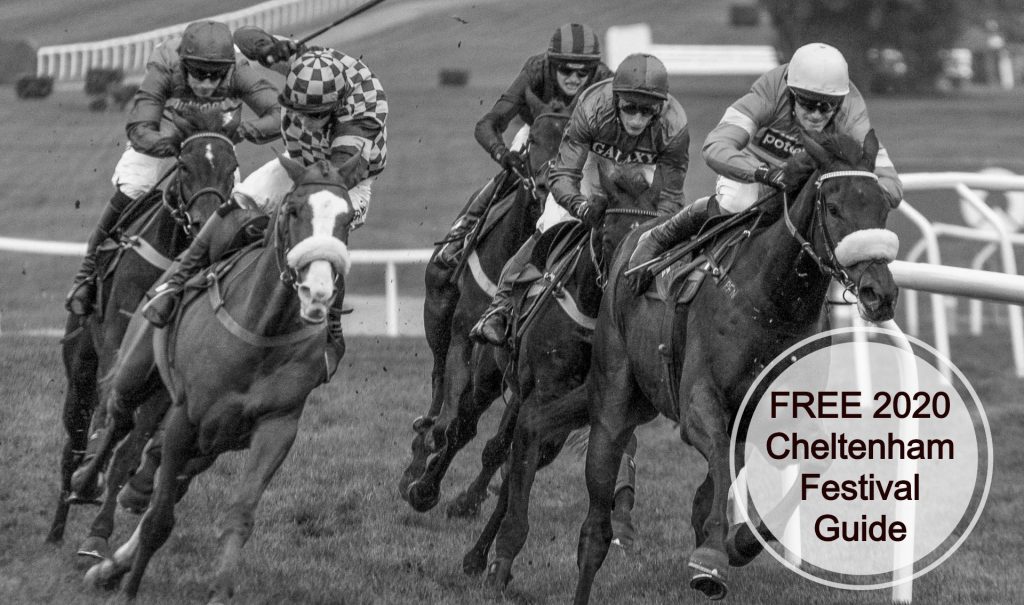 Cheers – Ben (NTF)
Majority of stats sourced from the excellent Proform Professional database

10 responses to "What we learned from the weekend: 21st, 22nd & 23rd of February…"