22
Dec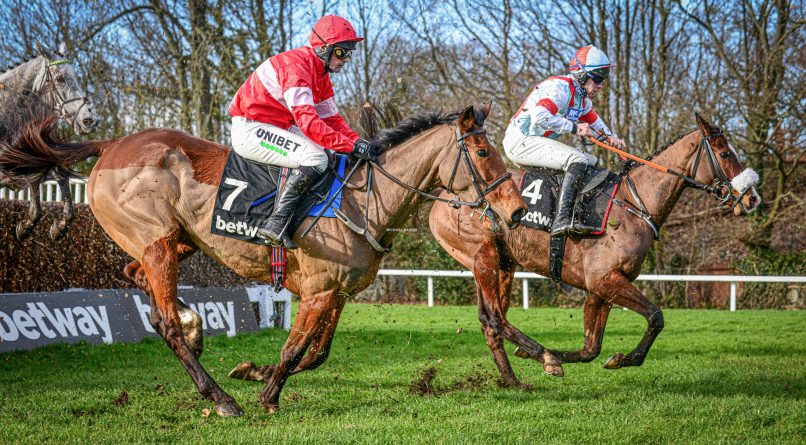 What we learned from the weekend: 18th, 19th & 20th December…
"Welcome to my Christmas blog
I'd like to thank you for the year
So I'm sending you this Christmas card
To say it's nice to…
Aah forget it! It's not happening 😫 Christmas is cancelled…there's a mutant strain of Covid sweeping the country and the rest of Europe are holding us to ransom and putting us in isolation! Cheers one and all 🥃
On the plus side, Sturgeon shut the England/Scotland border so now the family can moan at her for the NTF clan not coming back for Xmas "I mean we would have made the 10-hour trip, we were really looking forward to it, honestly…but…you know…Nicola shut the gates…so…🤷‍♀️"
It's going to be a bit of weird festive period but then again it's been a damn weird year…and it just keeps getting weirder?!?
Still… King George, Welsh National, Rowland Meyrick, Leopardstown…got to look on the positive side I suppose 🥃
I suspect this will be the last free Blog of 2020, I generally have a bit of a break from here until the New Year as it's a busy kinda schedule on the full members side of things.
Away from the nags it's been a crap year, no doubt about that, racing is about the only thing that has kept me sane and I hope that the free NTF blogs have, in some small way, managed to keep you entertained and allowed you to forget about the 'real world' for a a few minutes every week. I appreciate every single one of you that has taken the time to drop in and spend some of your valuable time here on NTF and I'll do my best to keep a bit of normality in your lives throughout 2021 🤞
Enjoy the next couple weeks as best you can and here is one last 'What We Learned From The Weekend' for 2020…
What we learned from the weekend: 18th, 19th & 20th December…
1. ITCHY FEET can't find his feet on galloping tracks…
The form books tell us that ITCHY FEET only went down by 2l in the Graduation Chase at Ascot on Saturday but anyone who watched the race knows that doesn't tell the full story.
Olly Murphy's talented 6yo, and I have no doubt he's a horse with serious talent, was struggling in the three-runner contest from some way out, indeed you could argue he simply never got into any sort of rhythmic groove until he turned into the homestraight for the final time and they were gunning for home. 
It was a similar type of story on his previous start in the 1965 Chase, also at Ascot, albeit not to quite the same exaggerated 'never going before finishing strong' type of effort.
 I do, however, have a potential theory about the horse…
For me he just seems to get 'lost' on galloping tracks. If you break down his form using the Course Speed metric – Galloping (Ascot, Cheltenham, Haydock…) | Average (Ludlow, Sandown…) | Tight (Kempton, Musselburgh…) – then you start to see a pattern…
Form on Galloping tracks = 0/5
Form on Average or Tight tracks = 5/9
…which goes some way to backing up my thinking that he maybe just gets 'lost' on the galloping tracks.
He seems to need tighter tracks to almost keep his concentration and I'd prefer to be backing him at a Sandown or a Kempton rather than an Ascot or a Cheltenham.
He's certainly not easy to nail down to Prime Conditions but the following are worth keeping in mind…
Average-Tight tracks | DSLR 150 or less = 114111 (5/6 – all 5 career wins)
…that might just about be the perfect place to catch him.
Look out for Itchy on tracks where he needs to be more nibble on his feet…
.
2. ALLART fired in an impressive first marker over the larger obstacles…
Not many horses kick off their chasing careers pitched straight into a Grade 2 and even fewer scoff at the challenge in the manner Allart did last Friday, with the Nicky Henderson 6yo cruising to victory in the Noel Novices' Chase in the manner of one with a massive future ahead of him over fences.
Bar his first flight fall on Hurdling debut last November he's always been one that has caught the eye on the racetrack, and there is plenty reason to believe he's a serious chasing prospect for not only this season but quite probably many more seasons to come.
The win didn't come as any great surprise to me as these are races that his trainer has long since had a strong hand in, with this victory further enhancing the record of Nicky Henderson Novice Chasers at Ascot under the following…
N Henderson | Ascot Novice Chases | Nov-Feb | Top 3 in market
…to…
15/25 | 60% S/R | +£21.48 BFLSP – W&P 19/25 | 76% S/R
43% above exp
Quite simply, Henderson does not mess around in these Ascot Novice Chases when he has a fancied one.
Keep those Henderson Ascot Novice Chasers well onside…
.
3. Genetics let HILL SIXTEEN down in the Tommy Whittle Chase…
The 11/4 fav for this year's renewal of the Tommy Whittle Chase – HILL SIXTEEN – realistically never landed a blow at any stage of the 3m2f slog and the writing was quickly on the wall as they entered the straight.
A disappointing effort? Yes.
A surprising effort? Well, not really, not once you start digging…
A quick look at the sire stats suggest he was firmly up against it in the conditions.
Nigel Twiston-Davies' 7yo is sired by Court Cave and his offspring have regularly failed to cut the mu(d)stard over staying trips…
Court Cave offspring | 3m+ | ground with Heavy in it
4/74 | 5% S/R | -£53.30 BFLSP – W&P 11/74 | 15% S/R
56% below expectation
With that in mind this PU effort can be excused and he'll be better judged when he has more suitable conditions to attack.
Be wary of those Court Cave kids in the mud over staying trips…
---
…and that's probably it for me on the free blog until 2021. Enjoy the rest of 2020 (as much as you possibly can 😏) and I'll see you on the other side…
Stay safe
Ben (NTF)
p.s. I'll leave you with my favorite Christmas tune… (Warning! Explicit language throughout, if easily offended…well probably don't watch it 😉)
24 responses to "What we learned from the weekend: 18th, 19th & 20th December…"