15
Dec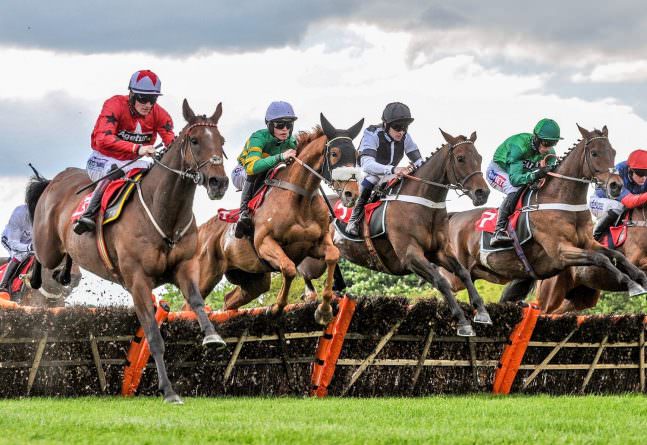 What we learned from the weekend: 11th, 12th & 13th of December…
So the Irish raiders continue to dominate at Prestbury Park…🍀
They've regularly dominated proceedings at the Festival in March but now they've set their sights on complete domination at Cheltenham, sending successful raiding parties across for ALL meeting run at the track…and it isn't just Mullins and Elliott we need to be looking out for!!
Irish trainers sent over seven runners for the December meeting last weekend (seven runners over only four races) and they plundered three tasty prizes, the most notable being the demolition job that CHATHAM STREET BOY produced in landing the (what appeared to be beforehand) competitive Caspian Caviar Gold Cup.
A quick look at the stats tells us that had you backed ALL Irish trained runners at Cheltenham in 2020 you would have returned the following figures…
25/205 | 12% S/R | +£231.18 BFLSP – W&P 66/205 | 32% S/R
12% above expectation
Far from a flash in the pan either, amazingly you could have made a profit backing all Irish trained runners at Cheltenham (all Cheltenham meetings) every year since 2017…
2020: +£231.18 BFLSP
2019: +164.17 BFLSP
2018: +£40.16 BFLSP
2017: +£90.81 BFLSP
Can't see that slowing down any time soon either…
This week on 'What We learned From The Weekend' I'm going to take a slightly different approach and highlight three horses that caught my eye from a handicapping perspective. All three horses were shunted down a pound or two by the handicapper after their runs at the weekend and as such they now sit on marks that look rather attractive for future punting purposes.
Before I point you towards those three horse, just a quick word on how I view handicap marks.
I view the handicap process in three ways, or rather I split horses into three zones, those zones being…
ZONE 1: Horse needs to be in the correct Class of race to win but are able to defy most handicap marks that they run from
ZONE 2: Horse needs to be on or below a certain handicap mark to win but can be competitive across a couple of Class levels
ZONE 3: Horse needs to be in the correct Class of race AND on or below a certain handicap mark to win
There are no hard and fast rules and many people have many differing views on the handicapping process, but like most things in life it isn't really black and white and you need to be flexible, to a certain extent, with your approach.
For me, most horses have a ceiling to their abilities and once they step out/over that ceiling (either by a rise in the weights or a jump in class) they will struggle to win/be competitive until they are back down to their 'correct level' (whether that level is Class/Grade of race, Handicap Mark or a mix of both). Obviously the two can be intrinsically linked (a rise in their handicap mark can force them into a higher class/grade) which is something else that needs to be considered.
…but enough on that for now, let's get onto those three handicappers that caught my eye this weekend…
AGRAPART (N Williams)
Friday 11th – 3.35 Cheltenham – 4th in Class 2 Handicap Hurdle
This was only the 9yo's third handicap start of his career and I suspect OR 144 (went down 1lb for this run) should be a winnable mark for him (won the Betfair Hurdle on his first Handicap start off OR 137 and finished a close 4th of 17 off OR 150 on his second handicap start, a G3 at Sandown).
He is a horse that is very dependant on having his Prime Conditions to be able to run to his best, with those conditions being…
Grade 2 or below | Soft-Heavy | Nov-Feb
…where he is…
442121112 (4/9, 4p – all 4 Hurdle wins)
This race was actually the first time he had failed to at least place when faced with Prime Conditions, but in his defence he was making his seasonal debut (off a break of 314 days) against a field of runners who were all race fit. He hit a flat spot around 2-out but did then stay on once he found his second wind and I have no doubt he'll strip fitter for the outing.
If he gets his conditions and runs in the correct grade then I wouldn't think his mark of OR 144 will be a problem to overcome.
**
BORN SURVIVOR (D Skelton)
Saturday 12th – 1.15 Cheltenham – 7th in Class 2 Handicap Chase
The 9yo has been parked on a mark above his ceiling for a good few starts now but yet another down the field effort on Saturday has finally seen him released back to a winnable area (he was shunted down 3lbs to OR 142 for this run).
If you look at him in handicaps when running from a mark above OR 142 you get the following form line…
4067494 (0/7, 0p)
Now back to what I would consider a winnable mark, I'd be looking out for him under the following Prime Conditions…
Listed level & below | NOT Heavy | Field of 15 or less | Not V Undulating tracks | 2m5f or less | OR 142 or less
…where he is…
11134211 (5/8, 2p – 5 of 6 career wins)
Relatively stringent conditions but history tells us that's what he needs to perform to his optimum and connections have now got him back to a mark where he can start to be competitive again.
**
INSTANT REPLAY (B Ellison)
Saturday 12th – 12.20 Doncaster – 4th in Class 3 Handicap Chase
He was dropped 3lbs to OR 122 for this run and that puts him bang on the mark from which he was last able to be successful from.
His Prime Conditions are relatively simple…
Left-Handed Handicap Chases | Oct – Feb | OR 122 or less
…where he returns form figures of…
124212211 (4/9, 4p – all 4 career wins)
Perhaps worth noting that the Ellison yard have been struggling of late, with 14-day form of 0/17, 4p and 30-day form of 3/48, 15p, with the PRB stats (Percentage of Rivals Beaten) backing up the fact that the yard are indeed struggling for form (PRB stats of 39% for the last 14 days, which is firmly in the 'red' zone – *PRB stats taken from Proform), but when they do begin to find their feet again INSTANT REPLAY will be sitting on a mark where he should be able to find himself back in the winners enclosure.
---
That's all for today. Things may get a little bit more sporadic for me over the Festive period although I will hopefully have the usual Tuesday post for your reading pleasure next week…
Keep safe
Ben (NTF)
P.S.  if you are looking to sign-up to the full service for the remainder of the National Hunt 2020/21 season then I've got a great deal for you on the following page…
8 responses to "What we learned from the weekend: 11th, 12th & 13th of December…"