14
Jan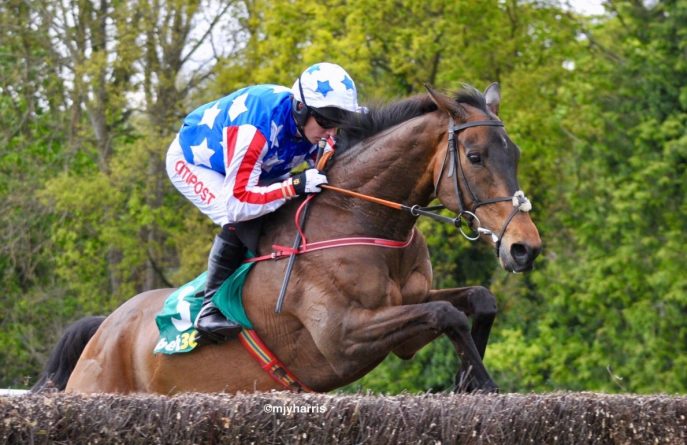 What we learned from the weekend: 10th, 11th & 12th January…
The first 'proper' week after the New Year/Christmas shenanigans is often a bit of a 'back to reality' churn-fest, back to the old slow and painful grind of day to day life, as we trundle our weary heads back into the real world, back to work, back to school, back to…well…you know…life…zzzzzzzzzz 😴
To be fair the racing game is a bit patchy at the minute as well, having just eased off a little in the way of class and also having to avoid and tiptoe its was around meeting-abandoning weather systems (bugger off will you Brendan🤬🤬).
Despite the minor class dip and the weather giving us a good beating there is always something for us to get stuck into, something for us to notebook from the action, and here's my take on what has just entered the form book in the first installment in 2020 of my weekly 'What we learned from the weekend'…
What we learned from the weekend: 10th, 11th & 12th January…
1. KIMBERLITE CANDY put his name firmly in the Aintree Grand National picture…
…by running away with Warwick's stamina sapping Classic Chase by a commanding 10-lengths.
I had noted Kimberlite Candy to full NTF Members after his staying on second in the Becher Chase on the 7th December, where he received his first taste of the famous fences…
"Kimberlite Candy took to these fences well at the first attempt and you'd think that team McManus will have the National firmly in their sights with the 7yo. He's got plenty experience under his belt with 14 chase starts on the CV and the April showpiece may have been on the radar with this one for some time. This was the 7yo's first spin with Cheek-pieces applied and they certainly seemed to bring about the required improvement."
Those Cheek-pieces were retained for his victory at Warwick, after which he was raised 10lbs to OR 150 by the handicapper, putting him on a mark that will guarantee him a place in the 40 on Grand National day.
It's also worth noting that Kimberlite Candy passes four vital Grand National race trends…
15/15 aged 8yo-11yo (0/92, 3p out with range)
15/15 18 or more (UK/IRE) career starts (0/147 17 or less)
15/15 10-24 Chase starts
14/15 previously won over at least 3m1f (1/223 those yet to win over as far) (15/15 at least placed over 3m1.5f)
Saturday's run put him on 18 career starts so he's sneaking in at the lower end of that scale, which is no bad thing in truth as that means he's enough experience for the task in hand but hasn't been to the well too often for any signs of wear and tear to be making an impact.
He'd be looking for a Good to Soft or softer Grand National to be able to show his best but given the last Good ground National came in 2012, and we seem to be having plenty of periods of prolonged wet spells these days, then there's ever chance he'll be lining up on the day with at least the bare minimum amount of required underfoot juice for his needs.
Will it be like taking Candy from a Tiger come April?
2. ON THE BLIND SIDE failed to fire…again!
Nicky Henderson's 8yo chaser was sent off the 15/8 fav at Kempton on Saturday but not for the first time this season he never looked like landing a blow, running wide and never really travelling before finishing 'strongly' and grabbing 3rd on the run-in.
Indeed on his last five starts he's started at a single figure SP (twice as fav) and never finished closer than 7L.
So what's the issue?
I'm thinking headgear…
I'm far from convinced the cheek-pieces he has been wearing recently are doing anything for him…
P24P23 (0/6) wearing CP's
…compared to…
111641 (4/6) without CP's
…and I've never really understood why they applied them.
He comfortably won a Novice Chase at Kempton the last time he didn't wear them and then they applied them for his run in the RSA Chase (2019), where he is noted as 'never travelling' and finished PU?!?
Why they persist with them is a mystery 🤷‍♀️
There's clearly a talented horse in there but the headgear seems to be subduing it, he's got to be worth a crack without them now…surely?
It's time to stop blinding On The Blind Side with cheek-pieces…
**New Year Offer**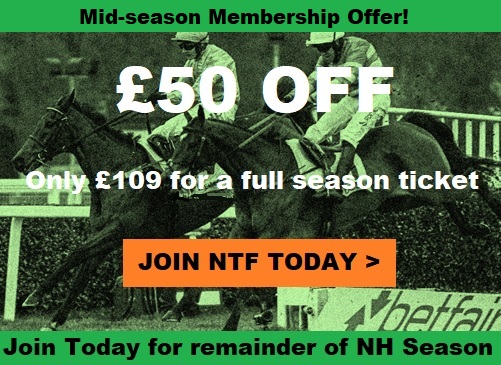 **New Year Offer**
3. Olly Murphy unleashed a promising youngster at Warwick…
That horse being HERE COMES McCOY, who won the closing bumper by a comfortable 4.25L.
The 5yo was squeezed for room turning in and lost his place but recovered quickly and fairly pulled clear in the closing stages, in the manner of one that looks to have plenty more to offer.
Olly Murphy is building up some strong figures when it comes to his bumper runners, indeed you could have simply backed all of his runners in that sphere and come out on top…
23/80 | 29% S/R | +£14.36 BFLSP – W&P 41/80 | 51% S/R
12% above expectation
Such is the strength of his bumper stats it's an area ripe for digging into and sourcing potentially profitable angle to go forward with, including the following…
Olly Murphy | Bumper debutants | C5 | 5yo | IRE or FR bred
…where his string are now…
12/20 | 60% S/R | +£35.66 BFLSP – W&P 14/20 | 70% S/R
104% above expectation
Here Comes McCoy being the latest to add to those impressive figures.
Keep an eye open for those Murphy bumper runners…
Ben (NTF)
p.s. With the 2020 Cheltenham Festival hard on the horizon I'll be looking to get some FREE Cheltenham Festival guides out in the coming weeks, so make sure you are on the free NTF mailing list by heading HERE
There you can also download the FREE January guide I released last month.
Only been a sprinkling of qualifiers but it's currently +£5.65 to BFSP and +£8.94 to Evening Price (if you took price night before), so ticking along just fine
*Stats sourced from the excellent Proform Professional database

2 responses to "What we learned from the weekend: 10th, 11th & 12th January…"