19
Jan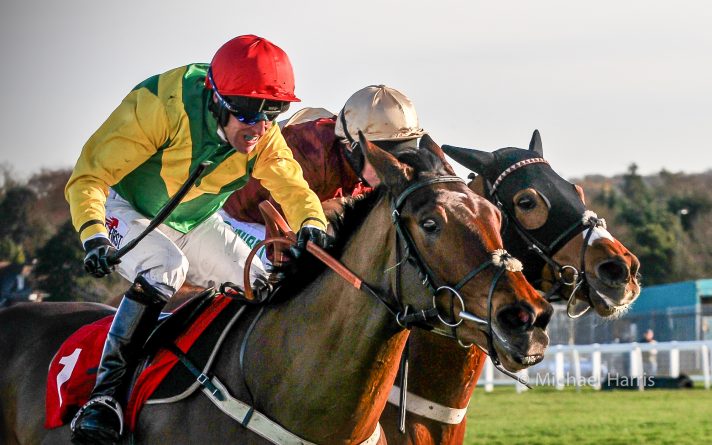 What we learned from the weekend: 16th & 17th January…
A bit of a quieter weekend just passed into the form books. No real surprise though, what with the weather still battering certain parts of the country…🥶🌧⛈
Even the 'excitement' of the ENVOI ALLEN V ASTERION FORLONGE dual failed to brighten up the weekend, given that the Mullins challenger decided to depart at the first fence 🙈 what do connections do with him now?
My Weekend Notes were not quite as deep as normal this week, given the quiet nature of the NH racing, so I'll take a slightly different approach to this weeks blog and highlight three slightly 'under the radar' types from my notes , three runners that can hopefully find themselves back in the winners enclosure prior to the end of this season…
.
Three 'Under The Radar' types for you notebooks…
.
DJANGO DJANGO (JJ O'Neil)
Pulled-Up in the Classic Chase at Warwick (Saturday 16th January)
This 8yo was fancied in some quarters to run a big race in the Classic Chase and there was money for him throughout the day, but he is a horse that has been struggling a little from his current mark (ran in this off OR 134) and he has now returned form figures of PP5P0 (0/5, 0p) when racing from marks above OR 130. He was actually rated OR 132 for Saturday's contest but ran from 2lbs out of handicap (so technically was running from OR 134).
The new ratings have seen him shunted down 2lbs to his last winning mark of OR 130 and that does make him of more interest going forward.
Handicaps over 3m+ and when running from a mark of OR 130 or less (where he is 1171) may be the best place to catch him.
.
ASK PADDY (S England)
4th in Class 3 Handicap Chase at Market Rasen (Saturday 16th January)
The 9yo is one that generally needs a spin to get himself back to peak fitness and he is now 0/8 off breaks of 46 days or more (he was running here off a break of 57 days).
He's received a 1lb drop in the weights for his last two runs (beaten 19L & 12L) and he's now sitting on OR 117, a mark that probably isn't out with his capabilities.
I have Prime Conditions for him as…
DSLR 45 or less | Jan – March | 2m3f+ | Soft or Heavy
…where he has a form string of…
1111111 (7/7 – all 7 career wins)
We are now obviously bang in his prime months and he's worth keeping an eye on with this recent effort under his belt. A small drop back in grade to Class 4 level may also be a positive, for all I wouldn't conclusively be saying Class 3 level is above the ceiling of his abilities.
.
GENEROUS DAY (H Oliver)
3rd in the Edward Courage Cup at Warwick (Saturday 16th January)
The Henry Oliver trained gelding won the 2019 renewal of the Edward Courage Cup when it was a Class 3 contest but he's always likely to bump into at least a couple better animals now it's a Class 2, which was exactly what happened here.
He does just struggle to convert at this level (0/6, 1p at C2 level+) so the 13.5L third was no real surprise. In general, however, I didn't think this was a bad effort, the 9yo giving his all until the final fence, where the two 'classier' types (Sky Pirate & Amoola Gold) swept past him.
He's on a very winnable mark at present (OR 117, down 3lbs from his run on Saturday), a mark that puts him 9lbs below his last and highest winning mark. He's worth looking out for under the following…
OR 126 or less | C3 or less Hcps | Fields of 11 or less | DSLR 45 or less
…where he is…
8117124131 (5/10, 2p – all 5 career wins)
---
---
Hopefully connections will be able to find some suitable targets for the above three runners in the coming weeks.
We could be in for another week of disruption if the weather forecast is correct (fingers firmly crossed it is NOT correct 🤞) but hopefully we'll have a bit more analysis from A/W expert David Punshon at some stage this week, I'm sure he's got his eye on one or two over the next few days.
Talking of the All-Weather I did read an interesting piece from Matt Bisogno over on GeeGeez today, with Matt sticking up a new 'Clock Watcher' post and highlighting six All-Weather runners that have impressed him on the figures.
Well worth a read as there is plenty to get stuck into and ponder over in the article…
---
---
That's all from me today, let's pray the weather gods give us a break this week and we get a decent run at things…
Cheers and stay safe out there
Ben (NTF)
7 responses to "What we learned from the weekend: 16th & 17th January…"