13
Nov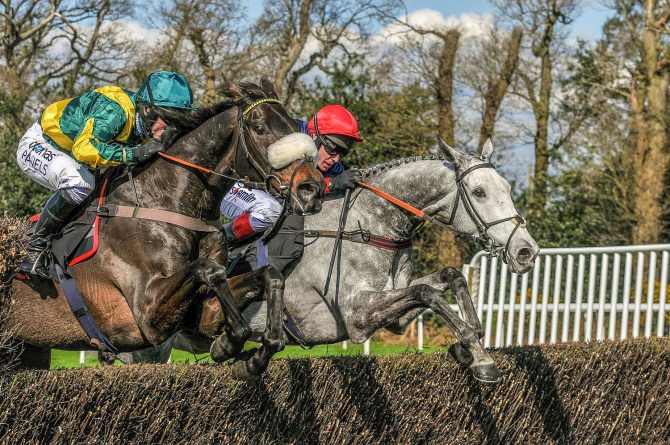 What we learned from the weekend: 10th & 11th November…
.
Wholestone, Unowhatimeanharry, Vision Des flos, Apple's Jade, Footpad, Saint Calvados, We Have A Dream, Terrefort, Elegant Escape, Buckhorn Timothy (😉) … yeah we are rocking n rollin' now my National Hunt friends!
An interesting, albeit maybe a little bit quieter than what's poking over the horizon, kind of weekend, but nevertheless there is always something to learn…
What we learned from the weekend: 10th & 11th November…
1. Paul Nicholls reminded us why he is the absolute master of Wincanton…
Paul Nicholls returned the following outstanding set of figures at Wincanton on Saturday…
5/8 | 63% S/R | +£10.26 BFLSP – 108% above expectation
Which equated to a form string of… 1-1-1-2-P-6-1-1
Then again if you are a long time reader of these NTF blog posts, Nicholls winning five of the seven races at his local track on Saturday will have come as no surprise to you whatsoever.
I've covered his dominance at Wincanton previously but it's always worth reiterating just how strong he is at the track, especially when using the following angle, which I first highlighted on the free blog posts two years ago…
Paul Nicholls at Wincanton | Fields of 12 or less | Distances shorter than 23f | Aged 7yo or younger | NOT December or January
…which since the start of 2012 has returned the following figures…
93/204 | 46% S/R | +£103.08 BFLSP – W&P 134/204 | 66% S/R
33% above expectation
It has also been profitable each of the last seven years.
If you concentrate only on those starting at an SP of less than 10/1 you also increase the S/R (48%) and the profits (+£113.98).
Paul Nicholls is comfortably the winning-most trainer at the track in the last seven years with a massive 119 winners (from 379 runners). The next nearest trainer, Colin Tizzard, has had 52 winners (from 345 runners)! Decent enough as it is, no doubt about that, but not even half of what Nicholls has managed. After that you have Hobbs on 31 winners and then Pipe on 29 winners. The others just cannot touch him!
What is perhaps even more amazing is that of the trainers that have had ten or more runners at the track (since 2012) none come close to the 31% strike-rate Nicholls has achieved. You don't come to his back yard and get one over on the champion trainer, not often anyway and not when he's in the mood to do some damage!
The 'mini' angle highlighted above is a simple enough angle but you don't have to make it complicated to make this game pay and until that angle starts falling off the cliff (if it ever does) I'm more than happy to scoof up the profits.
What I would say is that getting the early prices has been a more profitable ploy in the past couple of years than relying on the BFSP, although both methods have shown profits.
Don't EVER let anyone tell you that you can't make profit backing Paul Nicholls runners!
.
2. Footpad fluffed his lines on his first start out of the novice ranks…
Plenty of the focus in the aftermath of the race was on Ruby Walsh 'falling off' at the final fence 'again'. If you watch the replays, however, there is no way anyone is staying on that horse after the mistake it makes. There is also no way anyone is risking life and limb to deliberately 'throw the race' by launching themselves off a horse at XX miles an hour (I don't know the exact speed they were travelling but it's certainly not slow enough to guarantee a bloody safe landing!!!).
It's not really an argument I want to get into in all honesty, I've way better things to be getting on with, and I'm more interested in the reason why Footpad was jumping and travelling like the complete opposite beast we witnessed last year…
…and I think I have the answer…the ground.
On Saturday at Naas the ground was officially described as 'yielding' and based on what we've seen from Footpad previously that just isn't enough cut underfoot for him to show his best.
Take a look at his ground splits…
Yielding or quicker – 4-1-F-3-4-3-2 (1/7)
Yielding to Soft or softer – 1-1-1-1-F-1-3-1-1-1-1-2 (9/12)
(only his form since he moved to Mullins considered) 
Yes, he has previously won on similar ground but that was a decidedly weak novice chase last season that he could have won with me and all three of my dogs on his back! There was no Saint Calvados in that field banging away on the front end and making it a true test, the ground was irrelevant that day.
On Saturday it made all the difference, in my opinion, and he never really looked all that comfortable, travelling a bit awkwardly and jumping less than fluently at a number of his fences. Against weaker opposition he'd get away with it but against a serious horse like Saint Calvados he was going to, and did, struggle.
There will be plenty of winnable opportunities for him when the rain opens up the ground a bit more and I'd be confident of seeing the 'real' Footpad when he gets his testing conditions. Whether or not he'll get 'lucky' and get another wet spring is a completely different story however. He was handed a heavy ground Arkle last year and that played bang to his strengths, will he get similar conditions at the festival(s) this time round though…
When the rains come we'll see the real Footpad but will they come for him in the spring…
.
3. Elegant Escape confirmed himself as a serious player for the Ladbroke Trophy at Newbury…
…and after Sunday's win in the Intermediate Chase at Sandown he goes there off a career best performance.
Sure,the race kind of fell apart due to the massively under-performing Terrefort and then Thomas Patrick feeling a bit of a fitness pinch after the last, but the Tizzard horse was himself said to be in need of the run to sharpen him for his first main target of the season, the Ladbroke Trophy at Newbury, and it's not hard to see him coming on leaps and bounds for Sunday's run.
It's also worth pointing out that the horse was having his first run since a wind-op and Tizzard is a trainer who seems to, so far, be sending the right horses for the corrective surgery.
His limited numbers to date read…
5/20 | 25% S/R | +£64.45 BFLSP – W&P 7/20 | 35% S/R 
Make no bones about it, Elegant Escape is not a Grade 1 player, he's been beaten in all 6 of his Grade 1 starts and was soundly dismissed in most of them, but he is most certainly a player in handicap company this term and despite the fact he has to shoulder a 4lb penalty in the Ladbroke after Sunday's win he was entering this season with a good few pounds to play with anyway, so the extra weight shouldn't be a stopping block for him.
I've run him through my race trends for Newbury and he will certainly be bang near the top of the pile (possibly top?) and the Newbury showpiece is probably his one chance to land a massive chasing pot, hopefully he rises to the occasion…
There's no escaping elegant's Ladbroke Trophy credentials…
.
Put NTF to the test at Cheltenham's Bet Victor Open meeting…
My attentions will be fully focused on the Cheltenham races this weekend. Three days of high intensity jumping shenanigans from the home of the National Hunt game gives me plenty of racing to get stuck into from my Race Trends approach.
My figures regularly hold up well at Prestbury Park and I've already started delving into the major races over the three days.
And this is YOUR chance to jump on-board and give the NTF service a full road test at one of the most high-profile meetings on the National Hunt calendar.
I know from the feedback I have received that plenty of you are interested in being part of the full NTF service but are just not quite sure of the exact ins and outs of the service.
Well this is your chance to get inside the members area for one full week! I'm opening up the doors to 50 of you (on a first come first served basis) so that you can see EXACTLY how the service operates and road test it to see if what I offer is what you need to enhance your experience of the 2018/19 National Hunt season.
I'll be mailing out with full details on this tomorrow (Wednesday) and doors will only be open for two days (Wednesday 14th & Thursday 15th) so don't dilly dally if you are looking to get on board for the trial, it's a busy weekend ahead and I won't be holding places once the doors close.
To make sure you don't miss out on the links to sign-up for trial week get yourself on the NTF free list HERE.
Ben (NTF)
p.s. I hope plenty you took note of NTF Winter Warmer BUCKHORN TIMOTHY at Ffos Las on Sunday?
He sloshed through the Welsh mud to do the business at a rather tasty 16-1 (BFSP 20.03)!
If you missed the Winter Warmers post first time round you can grab it HERE
Paul Nicholls stats sourced from the excellent Proform Professional database

2 responses to "What we learned from the weekend: 10th & 11th November…"