19
Dec

What we learned from the weekend: 15th, 16th & 17th of December…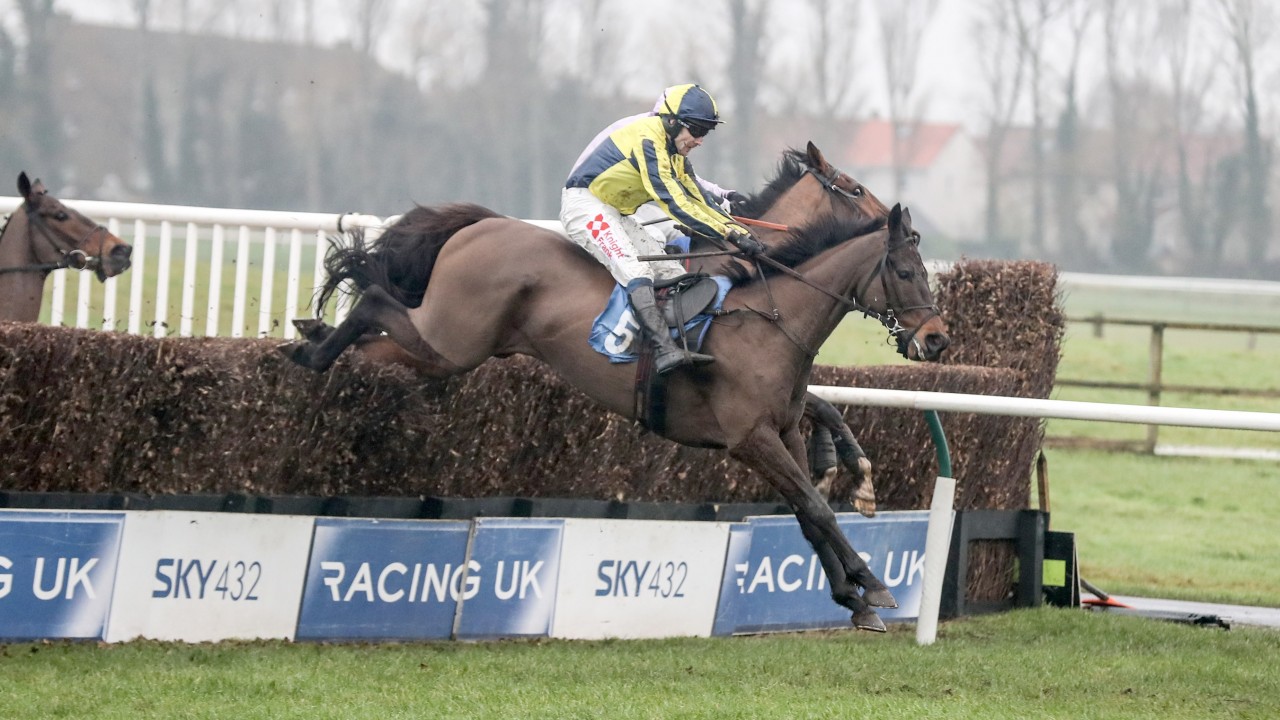 Starchitect. We all wish he'd had his moment in the sun…
Well safe to say that was one of those weekends that had everyone's emotions all over the shop. It's a cruel game at times this…
But we dust ourselves off, salute those that have fallen and continue with our unwavering respect and admiration for every man, women and beast that invests more than we can imagine into this sport to make it what it is. Respect to you all…
What we learned from the weekend: 15th, 16th & 17th December…
1. It's time to stop twisting the Mullins Melon after his International 'flop'…
Or is it?
There were high hopes for the Willie Mullins trained MELON in the International Hurdle on Saturday. The 5yo was sent off as the 7/4 fav and was expected to cement his place as a serious Champion Hurdle contender by taking care of his rivals in the Grade 2 contest, living up to the potential that has so often, for one so inexperienced, been pinned on him. Unfortunately for Melon things didn't quite transpire that way and he was put in his place by two old(ish) and lovable battlers in the shape of MY TENT OR YOURS and THE NEW ONE.
Given this was only Melon's 5th Hurdle start and given that he pulled relatively strongly in the early stages I reckon the 2.25L 3rd isn't quite as poor an effort as it's being made out to be in some quarters, indeed with the next stat in mind you could actually make a case to upgrade his International effort…
Since 2002 Willie Mullins raiders at the Cheltenham International meeting are 0/18, 3p
Mullins (from limited raiders) generally fails to fire at this meeting and for whatever reason it's just not a Cheltenham meeting he's anywhere near mastered.
In fairness he rarely makes the trip over but even when he does it just doesn't click for him.
I don't know if it's just not a meeting he's really concentrating on, what with the chunk of big races just around the corner, but he's not sending any stable stars over and he's not sending any great numbers over either.
So where does that leave Melon? Was this a fact finding mission? Was this a run to get more experience of the track into him? Does Mullins even rate the horse as a serious Champion Hurdle contender?
All in all he's a damn tricky horse to get a grip on, in fairness he could still be parked in the 'could be anything' garage, well flitting between that garage and the 'overrated' garage next door! I may as well thrown into the mix that he looks like one with serious scope to jump a fence and this could, possibly, be a wasted season for him, passing the time until Mullins decides to send him over the larger obstacles.
He's just a tricky bugger to get a grip on…
My brain genuinely has been twisted by the Melon, man… 
.
2. It again paid to follow a Paul Nicholls mini-angle… 
I cover Paul Nicholls' mini-angles a fair bit on 'What we learned from the weekend' but that's because they are a solid base to my own betting and they regularly keep the bottom line ticking along. They are never going to make me rich but they are going to feed the betting bank and keep the pot ticking when other parts of my betting activities are taking a dip.
The angle that did the business for me over last weekend came at Doncaster on Friday and the horse in question was one of his new recruits PETER THE MAYO MAN.
The 7yo was making his Chasing debut in the Class 4 Novices' Chase and handily, for my punting anyway, his price was kept nice and juicy by the presence of an odds-on Nicky Henderson chaser (Stowaway Magic).
I was pulled towards the Nicholls horse by the following angle that I have plugged into my Proform database…
P Nicholls Chase debutants | Non-Handicaps | less than 3m
…which has returned the following since 2012…
42/84 | 50% S/R | +£33.37 BFLSP
25% above expectation
As I said,it won't make me rich but mixed in with my other Paul Nicholls angles it does keep things ticking just sweetly and when this one is banging away at around the 50% mark I won't be going on any major losing runs with it (which is always good for your betting mental health!).
As for Peter The Mayo Man himself I thought it was a very pleasing chase debut from the 7yo and he seemed to win the race with plenty in the tank. All 5 of his wins have come on Good ground (he is 0/5, 0p on softer) so it will be interesting to see how he copes on the ground when it starts to cut up in the coming weeks. It may be that we don't see the best of him until the spring on drier ground and it wouldn't surprise me to see Nicholls aim him at something like the Future Champions Chase at Ayr on Scottish Grand National day, a race he does like to aim something at.
It's always worth digging deep into the Paul Nicholls stats…
.
3. Ballyalton continues to be blunted by the ground… 
…although it doesn't stop him running his race and catching the eye, which he did again in the Caspian Caviar on Saturday with a 9.25L 4th.
After missing 18 months off the back of his Novice Chase season through injury the 10yo has come back in fine form this term and after blowing away the cobwebs with a spin over hurdles at Chepstow has run with credit in both the BetVictor and Caspian Caviar Cups. Unfortunately for him both those races have been on Soft ground and he does look a better horse with less juice underfoot…
Soft form – 42F44 (0/5)
Good to Soft form – 12U156 (2/6)
Good form – 111126 (4/6)
The upshot of the wet weather, for Ballyalton, is that the handicapper is starting to release him (every so slightly) back down the weights. He's been dropped 1lb for his last two efforts and now sits on OR 142, OK it's hardly plummeting down the weights but the fact he's getting respite whilst not even running on his favoured ground can only but be a bonus.
Prime conditions for the horse are probably along the lines of…
Listed level or below | Good to Soft+
…which gives a form line of…
112111U616 (6/10, 1p – All 6 wins)
He doesn't have many miles on the clock for a 10yo and once he gets his ground you have to think he'll be popping up somewhere…
Keep Ballyalton firmly on your radars…
The way the racing falls from now until the New Year probably suggests this will be the last 'What We Learned From the Weekend' post of 2017. I thank you all for reading and visiting the Blog over the past year and wish you and yours a very Merry Christmas and a Happy New Year. I also wish you all a profitable Boxing Day's racing! Try and not go into your analysis too hungover!?! (or still steaming from the night before!!)
Cheers – Ben (NTF)
*stats sourced from Proform Professional