24
Nov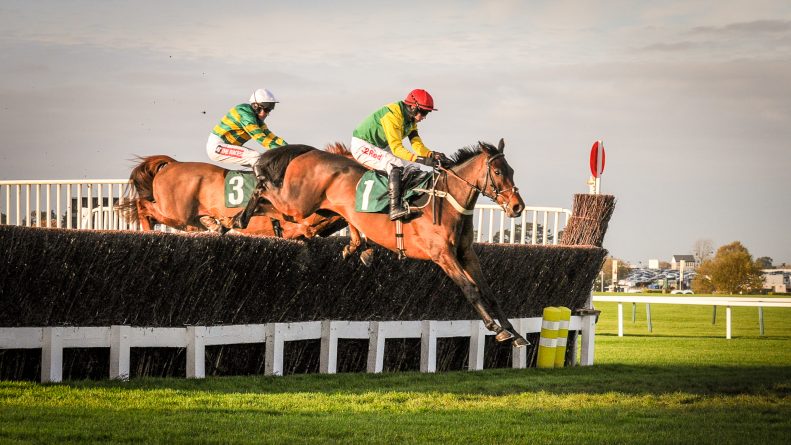 What we learned from the weekend: 20th, 21st & 22nd November…
Shishkin!
Whoosh! ✈✈🚀🚀
The new Altior! Better than Sprinter Sacre!
Retiring the Undertaker!
Knocking out Roy Jones and Mike Tyson with one punch!
Scoring more goals that Lewandowski!
Winning more penalty shoot-outs than Scotland…
The Supreme winner was undoubtedly impressive in landing the odds on his chasing debut at Kempton yesterday, and in a world of doom and gloom I guess it's only natural for people to get excited about about what is to come from Nicky Henderson's 6yo.
Personally I prefer to be a bit more pragmatic with my views on him. It was his chasing debut and he held a significant class advantage over his three rivals yesterday, one of whom (Mick Pastor 🧐) was clearly being ridden with future targets in mind… in typical JP McManus fashion. Shiskin did what he had to do yesterday and he did the job in fine fashion, but he was able to dictate the race without any pressure being applied by the others, it was a glorified schooling session, which isn't anyone's fault, that's just the way the race transpired, it is what it was.
All the signs are there that he's going to be something even more special over fences than he was over hurdles, and I truly hope that is the case, but I'll hang fire with the superlatives until we see him have a spin in a higher grade against better quality opposition, I can live with missing the 7/4 about him for the Arkle in March…
Shishkin was, however, on Monday and I'm here to talk about last weekend, so let's get stuck in…
What we learned from the weekend: 20th, 21st & 22nd November…
1. LOSTINTRANSLATION badly fluffed his lines in his Betfair Chase defence…
…but I wouldn't be too harsh on him, there were plenty reasons, to my eye, for that extremely below-par effort.
For starters…
Colin Tizzard seasonal debutants have been badly needing their first run on the season…BADLY!
The following is the record of the Tizzard runners having their first run this season in September, October & November…
4/71 | 5.5% S/R | -£52.01 BFLSP – 63% below expectation
Those that ran outwith the Novice/Beginner/Maiden ranks are 0/36.
The signs are very clear that the Tizzard runners need a run to blow away the lockdown cobwebs (don't we all!!).
Indeed the horse himself generally comes on for a run…
Form off a break of 40 days or more = 32672213 (1/8)
Form off a break of 39 days or less = 21231211P (4/9)
Yes he won on seasonal debut last year but he held a significant class advantage over that field so probably didn't need to be hard fit that day.
I'd also suggest that Lostintranslation would not have wanted the ground to have disappeared down to Heavy on Saturday, he's now disappointed all three starts on such ground, returning form figures of 6-7-3 (beaten 35L, 8L & 47L). 
On the face of it, it was a tame defence of his crown, yes, but there was plenty enough to factor in to excuse the effort.
Going forward I'd have Prime Conditions for him as…
0-2 starts in season | Galloping tracks | Soft or Good to Soft
…where he is…
1113122 (4/7, 2p – 4 of 5 career wins)
…and Saturday's effort shouldn't be held against him.
Don't be giving up on LIT just yet…
.
2. Harry Fry improved his already impressive Hurdle record at Ascot…
Harry Fry's record in Non-Handicap Hurdles (excluding maidens) was already impressive prior to Friday's racing but his recent recruit – METIER – improved the figures in no uncertain terms, firing in a comfortable success in the Class 2 Introductory Hurdle, winning by easy 5L come the line.
The win improved the trainer's record under the following…
H Fry | Ascot | Non-Handicap Hurdles (NOT Maidens)
…to an impressive…
12/19 | 63% S/R | +£21.32 BFLSP – W&P 14/19 | 74% S/R
95% above expectation
If you only look at those horses that were having their first or second starts of the season the form line improves to…
1111211111 (9/10, 1p – 90% win S/R)
Fry means business in these races!
As for Metier the plan looks to be to raise their sights to something like the Grade 2 Kennel Gate Novice Hurdle back at Ascot in December or the G1 Tolworth Hurdle at Sandown at the start of January. After what we've seen from the horse so far in his two hurdle spins I reckon he deserves to have a crack at one of those races, he could well be a serious player in the novice hurdle division this term.
Look out for those Fry Ascot Hurdlers, they ain't messing about…
.
3. The penny has maybe finally dropped with MASTER TOMMYTUCKER…
In winning the Graduation Chase at Haydock on Saturday, Paul Nicholls' 9yo fired in a clear career best figure and saw his mark spike from OR 148 to OR 157 when the new ratings were published yesterday. That seems fair enough as the effort was probably the most accomplished round of jumping and travelling he's produced in his 9-race career and he had the race under his control from some way out.
He's been his own worst enemy in all fairness, with his four defeats all coming through jumping errors, three of them resulting in falls, but there was something in his Haydock run that left the impression that maybe, just maybe, he can put the demons to bed and grab a Class 1 contest at some point this season (his form splits are currently 111211 at C2 level & below compared to FFF at Class 1 level). 
I wouldn't be betting my life on that happening but he's clearly got the talent in him to grab a half decent prize, if he can just keep his concentration long enough…🤞
In recording his Haydock victory he also improved the following Paul Nicholls Haydock Chaser angle…
P Nicholls | Haydock Non-Handicap Chases | SP 4-1 or less | 1-3 starts in current season…
where Nicholls is now…
111111221111211112
14/18 | 78% S/R | +£28.16 BFLSP – W&P 18/18 | 100% S/R
117% above expectation
A surprisingly profitable mini-angle for the trainer on his visits north.
Don't ignore those fancied Nicholls Haydock Chase raiders…
---
Ben (NTF)
6 responses to "What we learned from the weekend: 20th, 21st & 22nd November…"