8
Dec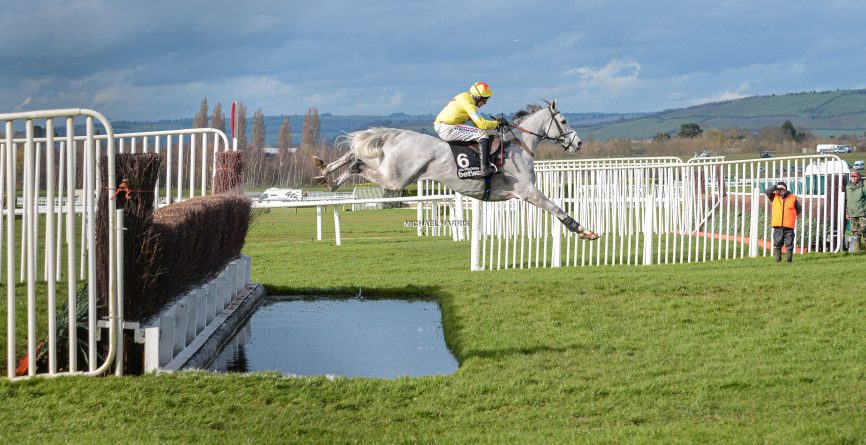 What we learned from the weekend: 4th, 5th & 6th December…
Altior, Altior! Wherefore art thou Altior?
So Altior decided not to grace us with his presence in the Tingle Creek on Saturday, or more to the point Nicky Henderson decided not to let his stable star out to play in the soft conditions (HEAVY ground you imbecile, it was definitely Heavy!! OK mate, calm down, heavy ground, jesus…)…
But you know what, I don't really care. It was one horse in one race on one Saturday of the season…there was more than enough going on (without Altior) to keep us entertained over the weekend and with that in mind, here's the latest 'What We Learned From The Weekend' post…
What we learned from the weekend: 4th, 5th & 6th December…
1. CHRIS'S DREAM continues to tally up the Grade 1 losses…
The John Durkan on Sunday provided us viewers with some of the best displays of jumping we've seen since…nah, who am I kidding! We couldn't see bugger all! Hell, even the commentator stepped out for a fag when they were going down the back-straight! 🚬
Visually we gained very little from the race, but regardless of that we can still add some more pieces of the National Hunt puzzle to our knowledge banks. One thing I did take from the result was the fact CHRIS'S DREAM (H De Bromhead) still hasn't managed to crack those G1's races, meaning he is now 0/6, 1p at G1 level. He's not been unfancied in those races either, starting at 6/1 or less 4-times and never bigger than 20-1.
To be fair to him I was starting to come round to the fact he could possibly be a G1 animal after his second in the Ladbrokes Champion Chase at Down Royal last time out, but the G1 'defeats' are starting to tally up and I just don't ever see him really being a multiple G1 winner, albeit he could sneak one somewhere along the line, if he can avoid the proper G1 players out there.
Off the back of that John Durkan it is also worth noting that Chris's Dream's trainer Henry De Bromhead is now 3/72 | 4% S/R | -£56.38 LSP – 64% below exp in Grade 1's at Punchestown, which I must say I'm slightly surprised by, but facts are facts, and the facts are that HDB runners do tend to struggle to get their hooves on Grade 1 prizes at Punchestown…
Will Chris's Dream ever manage to get his hooves on a Grade 1?
.
2. SANTINI flattered to deceive…again…
Last season's Gold Cup runner-up huffed and puffed his way to a 1L defeat in the Many Clouds Chase on Saturday, running a bit of strange race, with the 8yo being niggled at on and off for plenty of the race. The omission of fences probably didn't help him (none in home straight were jumped) but in fairness he didn't look the sharpest on seasonal debut last term (beating the 144-rated Now McGinty by a head at Sandown) and maybe he just needs a pipe-opener to blow the cobwebs away. He's a big unit so you'd expect him to improve significantly for the outing, like he did last season, improving almost 20lbs on the RPR scale from race 1 to race 2.
Personally I wouldn't be judging him too harshly on this effort and he'll be better judged on his next start. There's possibly also a line of thinking (in my head anyway) that he's ideally suited by Cheltenham, with form at the track of…
1st (G2 Nov Hurdle)
3rd (G1 Nov Hurdle – Albert Bartlett)
2nd (G1 Novice Chase – RSA)
1st (G2 Chase – Cotswold Chase)
2nd (G1 Chase – Gold Cup)
…and if you look at the RPR figures he's recorded for his chases you see that the top two performances have come at Cheltenham and three of his four best performances have come at Cheltenham. He maybe just needs the harsh undulations of Prestbury Park to get his motor fully running.
Until further evidence is compiled I wouldn't have Saturday's effort denting his Gold Cup chances any, far from it. I'm not saying he's a definite Gold Cup winner in waiting, but he's certainly a player in the big one…
Expect improvement from Santini as we reach deeper into the season…
.
3. FLYING ANGEL could be a sneaky one for the spring…
I've had a bit of a love/hate relationship with the Twiston-Davies 9yo over the years…he's one of those I thought I had a handle on but then he just didn't quite deliver when I expected him to.  I've not backed him for a while in all honesty but he does keep appearing on my radar most of the time he runs and I'm now beginning to wonder if he's a Topham Chase winner of the future…
He ran a fine fourth in the Sefton Chase over the National fences on Saturday and he's now completed the course all four times he's been over the big fences…
10th in 2018 Topham
6th in 2019 Topham
4th in 2019 Sefton
4th in 2020 Sefton…
…those runs giving some kind of hope that he might manage to snaffle a Topham or Sefton at some point, especially as the races pretty much fall under his Prime Conditions…
Feb-Nov | OR 150 or less | 2m5f or less | flat-slightly und tracks
…where he is…
6/14, 3p – all 6 career wins
….so you've only really that Handicap mark to look out for (he's currently OR 140). If he drops a couple pounds more before the Topham in April he would become even more appealing, over fences he clearly loves to negotiate.
Keep Flying Angel in mind for spring 2021 and the National fences…
Cheers – Ben (NTF)
10 responses to "What we learned from the weekend: 4th, 5th & 6th December…"