14
Oct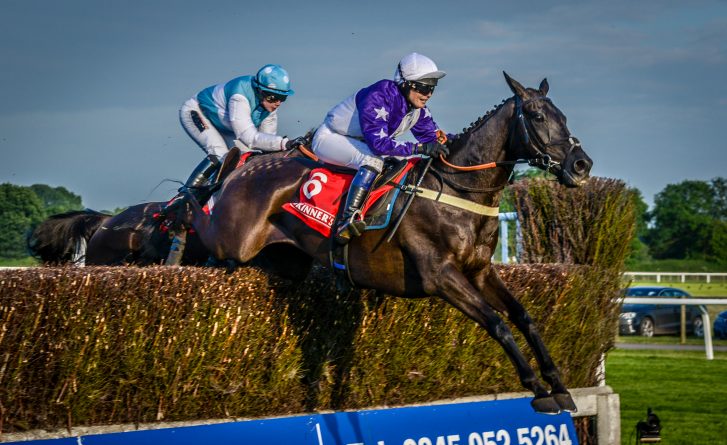 What we learned from the weekend: 11th, 12th & 13th October…
What we learned from the weekend? Well apart from the fact I'm no damn nearer to landing that blasted Munster National (now OFFICIALLY my bogey race 😣🤬) there was plenty enough other National Hunt action going on for me to decide to fire up the regular NTF free blog posts a week or two early.
As most long-term readers of the blog are aware the What We Learned From The Weekend (WWLFTW) posts are a snap-shot of the weekends action from the past few days, mostly taken from the in-depth Weekend Notes that are posted to Full NTF Members every Monday.
Those Weekend Notes run deep and long and pinpoint various horses Prime Conditions (the areas they are most likely to win and we are most likely to profit from them), a chunk-load of trainer angles and pointers for future reference and a hefty splash of eye-catchers and improving horses to keep on the radar.
Here on WWLFTW I cherry-pick a handful of that in-depth notes and share them with you guys on the free blog.
In future these posts will appear every Tuesday but as I've a busy week this week (which is good news for you guys as that means there will be a FREE Guide heading your way) I've decided to go to post early and get the content live today (Monday).
Today's post isn't quite as in-depth as it will be once the season is properly under way but there's still plenty for you to chew over and digest, so lets dive in…
What we learned from the weekend: 11th, 12th & 13th October…
1. David Pipe is becoming a master at landing the Veteran Chase pots…
VIEUX LION ROUGE became the latest 'oldie' to land a Veteran Chase pot for team Pipe, with the 10yo grinding his way to victory at Chepstow on Friday.
It had been a while since the horse last tasted victory but he did have his Prime Conditions to attack so it would have been disappointing had he not gone close.
His Prime Conditions being…
May-Feb | 3m4.5f or less | OR 146 & below
…where he is now…
12/17, 3p – all 12 career wins
…with the only thing missing on Friday being Tom Scudamore in the saddle (who is currently injured and had ridden horse to all previous 11 wins).
Whilst the horse's own trends are worth noting, it's actually the record of David Pipe in these Veteran Chase contests, particularly when he has one that is starting at an SP of 10-1 or less…
13/29 | 45% S/R | +£51.74 BFLSP – W&P 16/29 | 55% S/R
*Since 2009
Those are seriously impressive starts.
Pipe | Veteran Chases | SP 10-1 or less = Profit! Simple!
Make sure you give those Pipe veterans the respect they deserve… 
.
2. THYME HILL backed up his strong bumper form on hurdling debut…
It's no secret that Champion Bumper contenders are, in general, a group of horses you want to keep on the right side of when they go over obstacles. 
The Philip Hobbs trained THYME HILL backed up that theory in impressive fashion last Friday when landing the Grade 2 Persian War Novices Hurdle at Chepstow, and it's no stretch of the imagination to think he's going to be a strong player in the Novice Hurdle division this term.
Whilst the horse warrants maximum respect, so does the record of Philip Hobbs in non-handicap hurdles at Chepstow, particularly under the following…
P Hobbs | Chepstow Non-Handicap Hurdles | 2m3.5f or less | SP 6-1 or less
…where his runners are…
13/29 | 45% S/R | +£17.67 BFLSP – W&P 20/29 | 69% S/R
THYME HILL adding to those figures last Friday.
It's also worth noting that Hobbs Hurdlers on hurdle debut in Novice events that start as fav (like Thyme Hill) have an excellent record in general…
21/33 | 64% S/R | +£12.83 BFLSP – W&P 29/33 | 88% S/R
The profits are a tad on the skinny side but they get the job done on a very regular basis and that's nothing if not impressive.
Keep your eye open for those Hobbs Novice Hurdlers…
.
3. BRIAN ELLISON knows how to get a 6yo chaser into the winners enclosure…
…even more so when it's early on in it's career and the money is down.
Take a look at the trainers stats for the following…
B Ellison | 6yo chasers on their first or second chase start | SP 5-1 or less
..which since 2009 has returned…
16/29 | 55% S/R | +£27.21 BFLSP – W&P 19/29 | 66% S/R
Not much going to waste there!
The latest to visit the winners enclosure from that lot was WEAKFIELD, who won the 2m4f Novices' Handicap Chase at Hexham on Saturday, travelling smoothly throughout and putting 12-lengths+ worth of class between him and his rivals come the line. He looks an above average sort and one that should go on to plenty better things now chasing.
Don't ignore those 6yo chasers from the Ellison stable…
x
Doors to NTF 2019/20 opening shortly…
It's almost time!
With the first Cheltenham meeting of the season fast approaching that also means I'll be fully opening the doors for the 2019/20 NTF National Hunt service!
That will be happening later on this week and to make sure you get the free list discount price, well, you need to be on the NTF FREE LIST…
As well as opening the doors to the full service I'll be sending out the updated version of the NTF Unexposed Handicap Chasers Guide, a guide that pulled in +£57.22 points profit last season (11 winners from 39 bets, 28% S/R).
If you're already on the free list then cool, you need do nothing more. If you're not and you want the free guide that everyone else will be getting then you need to nip along to the following page and get your name down.
The National Hunt game is starting to crank itself up…
Ben (NTF)
*Stats have been sourced from the excellent Proform Professional database
10 responses to "What we learned from the weekend: 11th, 12th & 13th October…"