22
Oct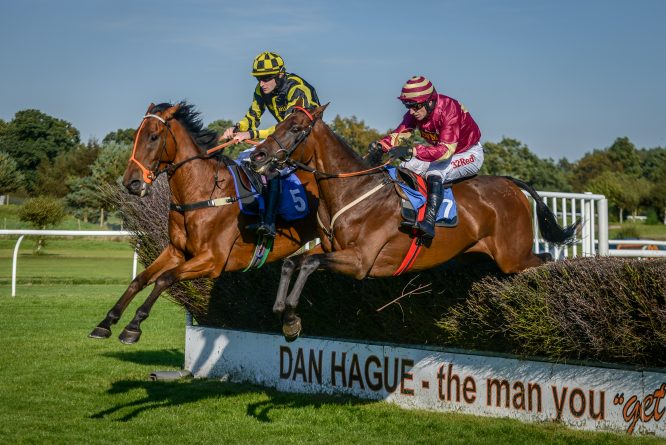 What we learned from the weekend: 18th, 19th & 20th October…
OK. Champions Day on the Flat is done. It's in the form book. We can put that flat season to bed and fully concentrate on the Jumping game now. Yes? Good. That's settled then 👍
…and boy do we need to get the National Hunt goggles on for this week! I mean we've only got the first Cheltenham meeting of the season to tackle, swiftly followed by Aintree's Old Roan Chase meeting!
That's the good stuff right there! Breathe it in people, it's what we live for!
But before we tackle that excitement, lets just park up for a minute and take a look at some of the pointers from last weekend, in the latest installment of 'What We learned from the Weekend'…
What we learned from the weekend: 18th, 19th & 20th October…
1. The Harry Fry yard haven't quite slotted into their groove yet…
Five runners over the weekend and zero winners doesn't, in fairness, sound like a disaster, by any stretch, but when you start opening the scope up a little wider you start to see things are maybe not quite firing as they should be for team Fry…
0/19 last 30 days
3/64 last 180 days
…figures that just hint at the yard not quite being at full tilt at the minute.
Not that I'm suggesting there is anything to worry about as they have recorded plenty of placed efforts recently and I suspect the yard isn't that far away from bursting into life.
The reason I'm highlighting the stats is that they've had a few short-ish priced runners turned over in the past few days and given the wider form of the yard I think it's fair to give some of their runners a 'free pass' for the flat efforts they turned in.
Runners such as…
CAPTAIN DRAKE – stuffed out of sight at Uttoxeter on Friday when sent off 15/8 fav. Has to be better than that effort and his opening chase mark of OR 129 shouldn't be beyond him.
MISTY WHISKY – beaten at Market Rasen on Saturday when sent off 6/4 fav. She's surely got plenty more to offer than this, given her decent bumper form, and she should, in theory, improve for obstacles given she's by Stowaway out of an Old Vic mare. Worth noting that the winner on Saturday was race-fit as well, whilst she was making seasonal debut.
WHITEHOTCHILLIFILI – faded late on at Ffos Las on Saturday when sent off 13/8 fav. She's another that brings decent bumper form to the table and you be disappointed should she not prove some way better than her opening effort over hurdles.
I'm not suggesting these three should be followed off a cliff, but their runs are easily enough forgiven when you consider the wider form of the yard and they are well worth keeping on the radar for when the winners start to flow for team Fry.
It's also worth noting that horses making their debut under the relevant National Hunt code do generally under-perform for Fry in the September to October period…
10/54 | 19% S/R – 26% below market expectation
All three horses mentioned above will come on plenty for the outing.
Keep a look out for the Harry Fry yard hitting full stride…
2. Prudhomme improved the excellent record of Nick Williams Novice Hurdle runners…
Trainer Nick Williams is one I like to look out for in Novice Hurdle contests, particularly under the following conditions…
Class 2 level & below Non-Handicap Novice Hurdles | Top 3 finish LTO | SP 12-1 or less
…where, since 2009, the trainer has amassed the following figures…
19/41 | 46% S/R | +£59.71 BFLSP – W&P 26/41 | 63% S/R
The latest of his string to add to those impressive figures was 4yo PRUDHOMME, who opened his hurdling account at the first time of asking with a cosy victory at Uttoxeter on Friday.
(By the way, is it just me that's constantly disappointed by the fact the horse doesn't support a curly mullet like his namesake, 1980/90's Belgium international goalkeeper Michel Prudhomme?!? Just me? Fair enough…)
I'm a fan of 4yo Prudhomme and there was always a sense he would improve for obstacles, with fences ultimately likely to be where he's at his absolute best. He should, however, prove up to picking off another hurdle contest or two during his novice season before heading over the larger obstacles next season, Nick Williams is never shy in sticking a 5yo over fences.
Keep that Nick Williams angle on the radar, it's a neat little profit puller to have in the portfolio…
3. Brian Ellison's National Hunt runners are almost untouchable at the minute…
Five runners at the weekend, returning a form line of…
1-1-1-1-4
Extend that back to his National Hunt runners since the 12th of October…
1-6-1-1-1-1-1-1-4
Seven winners from his last nine!
ON FIRE 🔥🔥🔥
He reeled off a hat-trick at Sedgefield on Sunday and it's always worth looking out for his runners there, particularly when they meet the following criteria…
B Ellison Sedgefield runners | August-January | Top 2 in the market
…where, since 2009, he is…
33/65 | 51% S/R | +£34.08 BFLSP – W&P 46/65 | 71% S/R
33% above market expectation
When the money is down at Sedgefield Ellison generally collects.
The most exciting of his three winners on Sunday had to be Beginners Chase winner WINDSOR AVENUE. He looks seriously built for the chasing game and fired in a very impressive chasing debut performance.
He finished second in a G2 Novice Hurdle at Kelso last season (a race that has worked out particularly well since) and he could well be up to Graded level over fences based on this outing. He's now 3 from 3 at Sedgefield, 111112 when being ridden by Brian Hughes and 5 from 5 when starting as SP fav. He looks well above average and a must for any notebook.
Ignore well-supported Ellison runners at Sedgefield at your pearl…
---
Doors to the 2019/20 NTF service are now OPEN!
The three snippets above are just a tiny portion of the info that was provided to full NTF members on Monday via the 'Weekend Notes' section of the service.
Despite it being a relatively lower class of National Hunt action last weekend there was still more than enough going on for me to pull together nine pages of in-depth trends, stats, notes and pointers for members.
Get instant access to those notes when you become a full NTF member…
The season really steps on a gear this week and I'll have full trends coverage of a selection of races from both Cheltenham and Aintree this coming weekend, as well as attacking the two day Cheltenham meeting from a trainer trends perspective…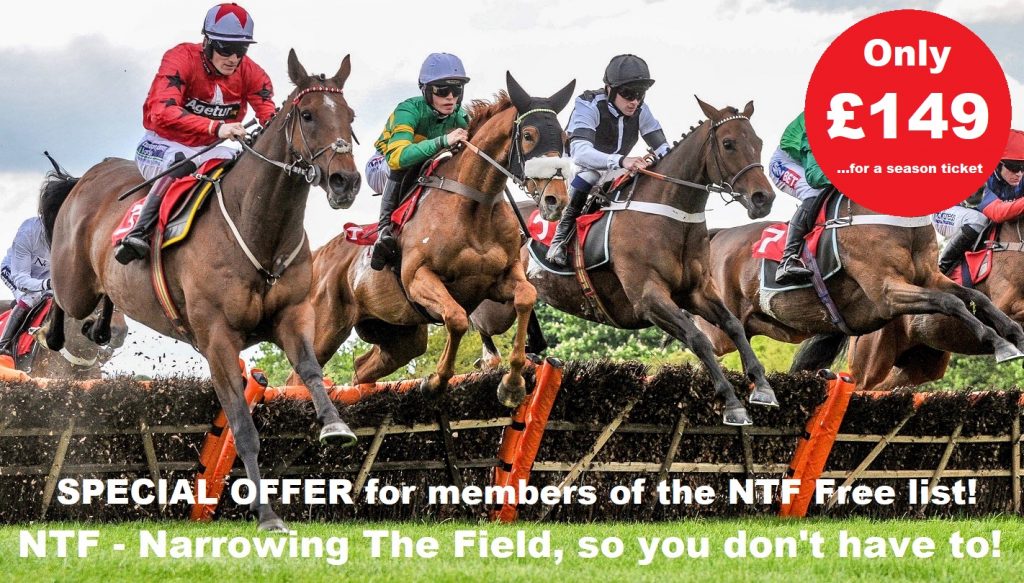 Ben (NTF)
*Stats have been sourced from the excellent Proform Professional database

11 responses to "What we learned from the weekend: 18th, 19th & 20th October…"