11
Jan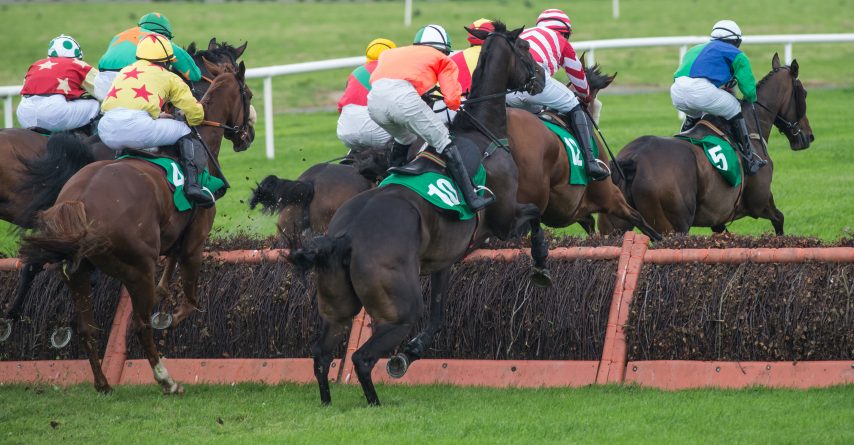 Three to follow from the weekend: 7th, 8th & 9th January…
Happy New Year everyone!
Yes, it's been a while since I posted on the free blog, over a month in fact, but family health issues took priority during December and I had to prioritise family over everything else.
I'm back now though and ready to crack on with the usual NTF Blog posting 👍
January can start a little quiet, after the madness of the festive period, but we've already had a potential 'superstar' on show (I use the term superstar very loosely there) in the shape of the Nicky Henderson trained CONSTITUTION HILL, who ran away with the Grade 1 Tolworth Hurdle in impressive fashion on Saturday. Not only was he visually impressive but the performance was backed up by the figures (as always I use the Proform Speed Figures as my gauge) and there's no doubt he's an exciting prospect for the spring festivals and beyond.
He doesn't, however, make my three to follow from the weekend (you don't need me to tell you he's one to keep on the radar 🤨) unlike the following three, who make up the first NTF 'Three To Follow From The Weekend' of 2022…
Three to follow from the weekend: 7th, 8th & 9th of January…
.
GOA LIL (N Twiston-Davies)
3rd in a C3 Handicap Chase – 1.15 Sandown (Saturday 8th) 
Ran a career best on the figures here but he didn't seem to stay this trip on the testing ground and/or with the testing finishing to contend with and faded on the run-in after travelling smoothly into contention turning in. He's now 0/5, 0p on ground softer than Good to Soft and all 3 of his wins have come on flat tracks with level finishes (Kempton, Perth & Stratford) and he's also 0/15 when racing above C4 level, so it's certainly noteworthy that he ran as well as he did under conditions that were realistically bang against him. If you look at him under the following…
Flat tracks on Good to Soft or quicker ground
…he has form figures of…
212131 (3/6, 1p – all 3 career wins)
…improving to…
111 (all 3 career wins) when adding in Class 4 only races 
On the evidence of his last two starts he could well be up to snaffling something at C3 level, as long as he gets the flat track and nothing worse than G/S to race on, although given the figure he posted here it may just be a flat track/easy finish that he ideally wants and he could get away with softer ground if the opposition isn't too testing (basically I'm saying you can probably be a little bit flexible with his conditions, within reason, and providing he gets the correct track lay-out to run on).
He was dropped 2lbs for this effort to OR 122 and that looks nice and lenient from the handicapper, given the career best figure he posted here. 
.
RIKOBOY (Dr R Newland)
2nd in a C3 Handicap Chase –  2.05 Wincanton (Saturday 8th) 
The 6yo was another that posted a career best on the figures and the drop back in grade and return to softer ground here certainly seemed to do the trick. This was also his first run of the season and there's every reason to believe he'll come on for the outing. I'd be hopeful of him having a Class 3 handicap at least in him off or around his current mark (OR 127), probably on Soft or no quicker than Good to Soft ground.
He's only had 5 chase starts for his current yard (he had 3 in France before switching to the Newland yard) and he's still very much unexposed as a chaser.
.
MOTOWN LAKE (C Williams)
PU in a C5 Handicap Chase –  3.50 Wincanton (Saturday 8th) 
The 6yo was supported into favouritism for chase debut here but Christian Williams chasers rarely win first time out (over fences) and are now…
2/40 | 5% S/R | -£28.60 BFLSP – W&P 10/40 | 25% S/R – 55% below exp (Chase debut stats for Christian Williams Horses)
I have no doubt this lads career has all been geared towards chasing and his three maiden/novice hurdle runs were nothing more than runs to get a lowly handicap mark to start chasing from, something which Christian Williams has successfully achieved, and I do expect the trainer to get wins into this one before too long, especially with this first chase start now in the bank. This was his first try on ground as testing as this and there were brief glimmers of promise before the conditions took their toll and I wouldn't be giving up on this one just yet.
He was dropped a chunky enough 6lbs for this effort, putting him on OR 80, a mark his trainer will undoubtedly be able to take advantage off at some point in the near future. Any fitting of headgear could be interesting as well as Christian Williams Male Chasers on their first or second starts wearing Blinkers or Cheekpieces return some noteworthy stats… 11/43 | 26% S/R | +£57.77 BFLSP – W&P 16/43 | 37% S/R – 76% above exp.
---
Cheers – Ben (NTF)
14 responses to "Three to follow from the weekend: 7th, 8th & 9th January…"