10
Jan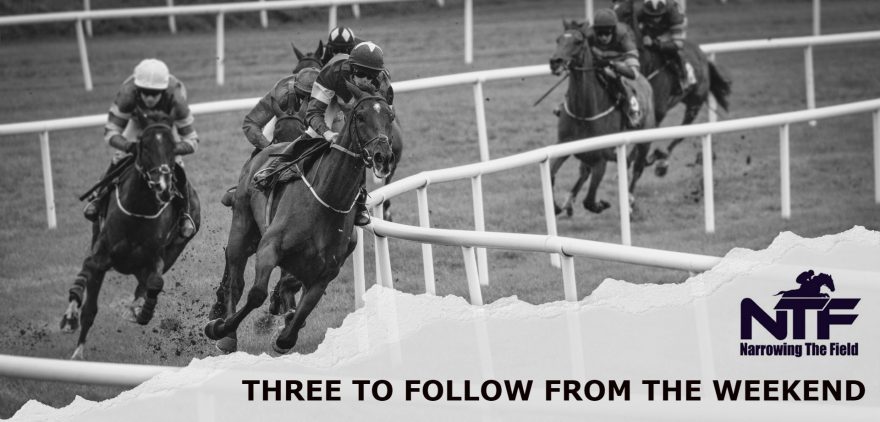 Three to follow from the Weekend: 6th, 7th & 8th Jan
A bit of a quieter week last week after the Festive period… not unusual though and it's never a bad thing to give the old brain a rest…
There was still enough, however, for me to pull together plenty of 'Weekend Notes' of interest for full NTF members and it's from those notes that the following three have been cherry-picked…
.
Three to follow from the Weekend: 6th, 7th & 8th of January
.
 FEVER ROQUE (R Menzies)
2nd in C5 Handicap Chase – 343 Newcastle (Saturday 7th Jan) 
Enough in this run for me to stick with him for a couple more starts. He moved through this like a well-handicapped horse for most of the race (which I do think he is) but the winner KNOCKNAMONA may well have been laid out for this (won race last year) and he wasn't for catching once he hit the front. I'd be hopeful that a similar 0-100 would be within range for Fever Roque.
.
PEEJAYBEE (R Spencer)
6th in C3 Handicap Chase – 115 Sandown (Saturday 7th Jan) 
Things have not really clicked yet for the 7yo over fences but I'd like to think he's a good bit better than what he's shown so far in his 3 chase starts. His hurdle form certainly suggests he's better than his 3 starts so far this season, especially his 5th on his final hurdle start at Sandown in March.
He's by Ballingarry and his offspring do generally improve for chasing so he is bred to take to fences.
PEEJAYBEE is an unbeaten 3 from 3 in February so any races he lines up in next month would make him of particular interest and his 3 chase starts to date should see him start at some juicy odds as well.
*He was dropped 4lbs to OR 123 for this run and that should help plenty…
.
 MAGIC SAINT (P Nicholls)
4th in C2 Handicap Chase – 130 Wincanton (Saturday 7th Jan) 
Generally needs his first run back off a break as he is now 0/6, 1p off breaks of more than 56 days (he was DSLR 343 here). He'll be much sharper for this outing and it's worth noting that he has won second time out twice and third time out once so 1 of his next 2 starts may be the perfect time to catch him.
I'd have rough Prime Conditions for him as…
Good to Soft or quicker | C2 level or less | DSLR 14-56 = 5111 (3/4 – all 3 career wins)
*He was dropped 3lbs to OR 140 for this run which means he is now below all 3 of his previous UK Chase winning marks
.
Ahead In The Sand 2023 Members Service
.
Thanks to those of you that have already signed up for Ahead In The Sand 2023 😎
The service is now starting to get into it's groove so make sure you don't miss your spot before we close the doors in a week or two…
Here's just a couple of the happy AITS Telegram members…


Slide in and grab your place on Ahead In The Sand 2023 today…
Cheers – Ben (NTF)
2 responses to "Three to follow from the Weekend: 6th, 7th & 8th Jan"